 This past January, after a $10 million renovation, hip hop legend Jay-Z and his business partner Juan Perez, re-opened the 40/40 Club. During the massive overhaul, their restaurant/sports bar had been closed for months. The opening party, with guests like Warren Buffet, Questlove, Spike Lee and Jay-Z, (who made his first public appearance since wife Beyoncé gave birth to daughter Blue Ivy) was quite the shindig.
But on any night, there's enough private VIP lounges and hidden pockets to make anyone feel like somewhere, behind those doors or in a corner, something cool is going on. Picture five lounge rooms lined with super-plush lounge seating, custom billiard tables, countless cinema-style HD televisions, custom chandeliers, cerused oak paneling and lavish oak wood floors -- all in a sort of golden jewel box setting.
I was curious about the back story behind Jay-Z's two-story mecca. Here's what I found:
The 40/40 Club walls are lined with gold-plated regulation size baseball bats. It's not only fitting for the sporty theme, the way they are arranged is designed to mimic a sound wave. So even the walls play tribute to two of Jay's favorite things: music and sports.
Executive chef Mike Shand, Jay-Z's personal chef, designed the menu which features jumbo shrimp with truffled angel hair pasta, braised beef short ribs and Jay-Z's favorite, pineapple upside down cake.
Renowned architect and designer Jeffrey Beers created the new space which includes an 18 foot tower stacked with Jay-Z's favorite champagne, Armand de Brignac.
The 40/40 Club is a baseball term for a player who hits 40 home runs and steals 40 bases in a single season. So far, the only members of this elite group are Jose Canseco, Barry Bonds, Alex Rodriguez and Alfonso Soriano.
The club is filled with sports memorabilia, including jerseys from David Beckham, Chris Paul and all members of the 40/40 club (Canseco, Bonds, Rodriguez and Soriano). You can also find autographed gloves from the 1974 fight between Muhammad Ali and Joe Frazier. In fact, when Kobe Bryant was hanging out in the Jay-Z lounge, he said, "You don't have anything here from me." So he donated his 2008 Olympic gold medal.
Jay-Z and his business partners have their own private off-limits spot called the Owner's Lounge, but you can find him kicking back throughout the club, especially in the Jay-Z lounge. What's in the Jay-Z lounge? Memorabilia including personal awards from Alex Rodriguez (the Hank Aaron Award, Babe Ruth Award, and 2 Silver Slugger Awards), Chris Paul's NBA Rookie of the Year Award, baseballs signed by Derek Jeter and Alfonso Soriano, a football with Roger Staubach's signature, a baseball bat signed by Barry Bonds and a basketball autographed by Magic Johnson.
A Champagne Tower: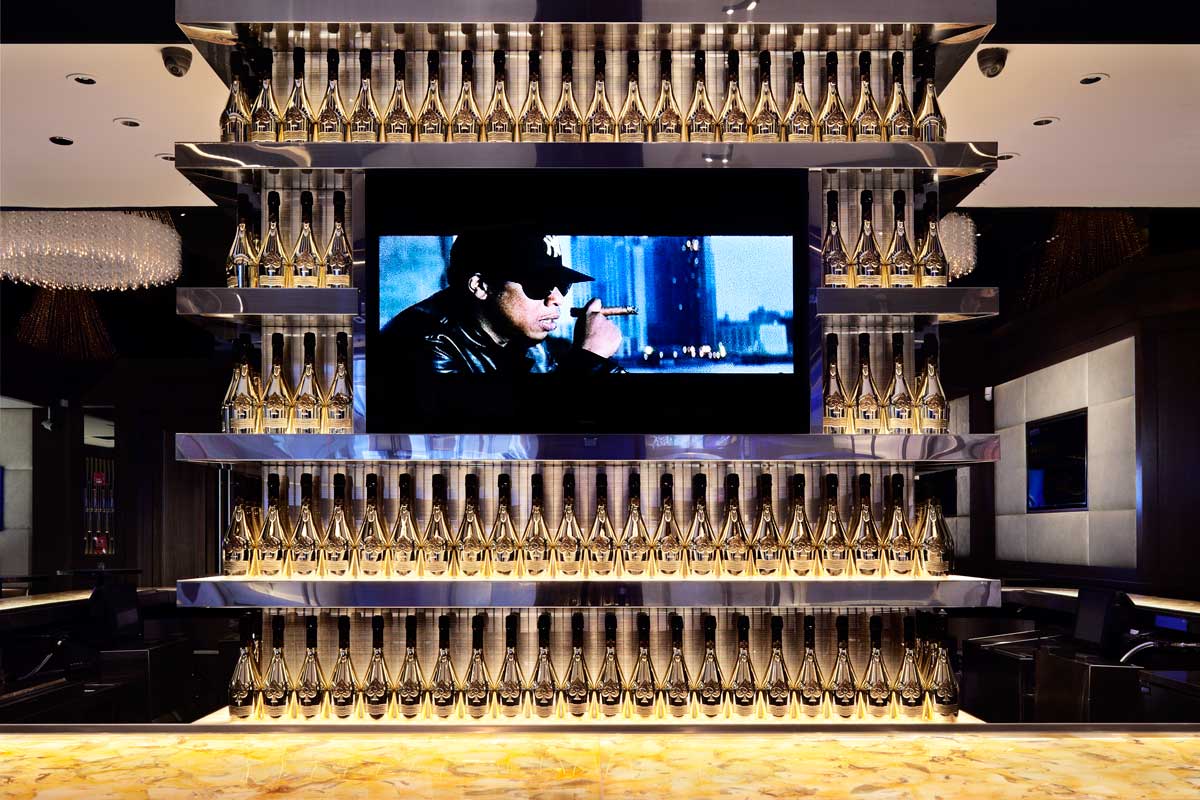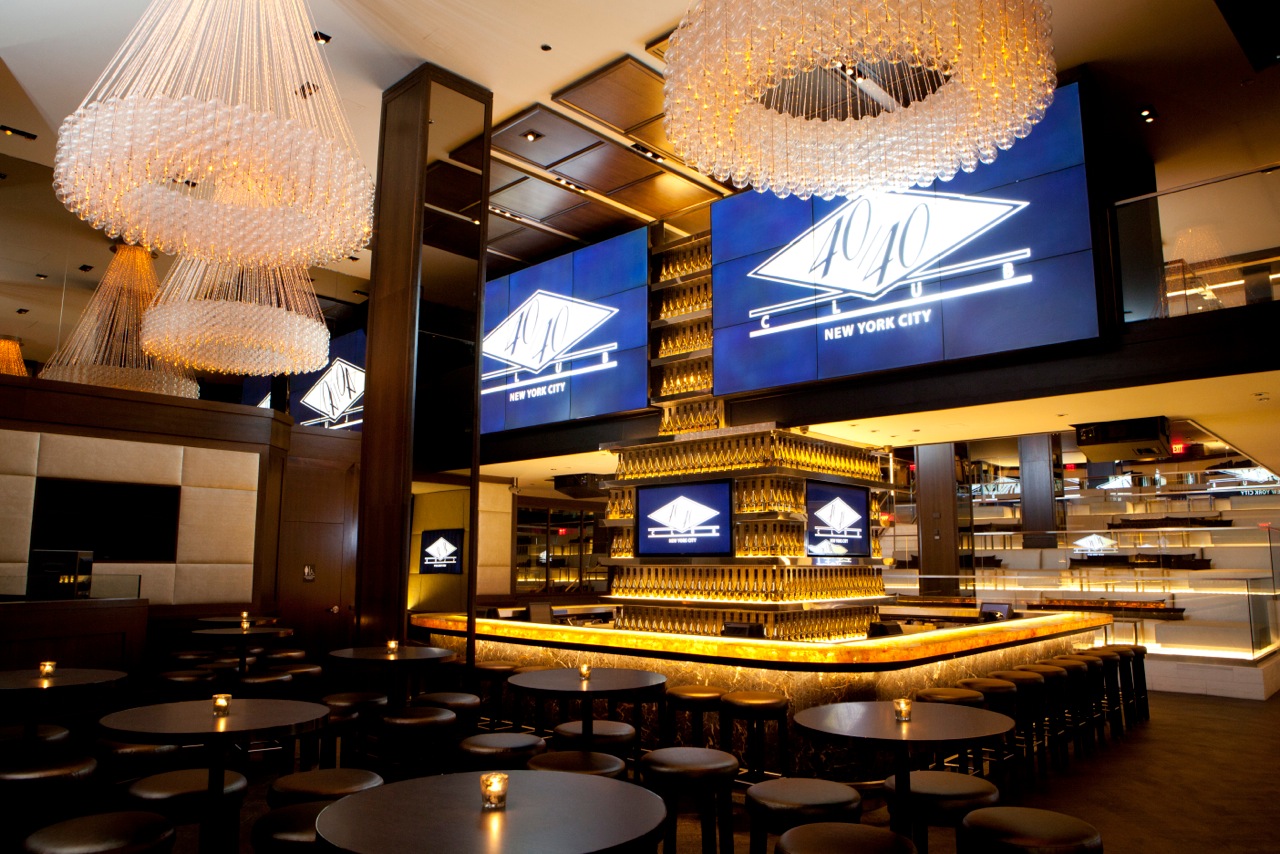 Popular in the Community