As we head into 2014, I am excited about a new kind of travel-multigenerational Eco-immersion, an educational adventure. This is a fusion of a nuclear family vacation, a larger family reunion, student educational travel, a tour and renting a house somewhere cool. What we are talking about is maximizing the diminishing opportunities we all have to be together as a multigenerational family in a unique and stimulating setting, which creates a strong platform for each individual to dial into certain aspects of that place -- say, Costa Rica -- and for the group to spend serious quality time together.
The key to this kind of travel and family experience is to find the right place and the best team to work with to enhance the outcome of these nuanced experiences. At Chill Expeditions, we have had a lot of fun working with multigenerational families and customizing unique expeditions suited to the families' wishes as a whole, and the diverse interests and energy levels of grandparents, parents and children of various ages.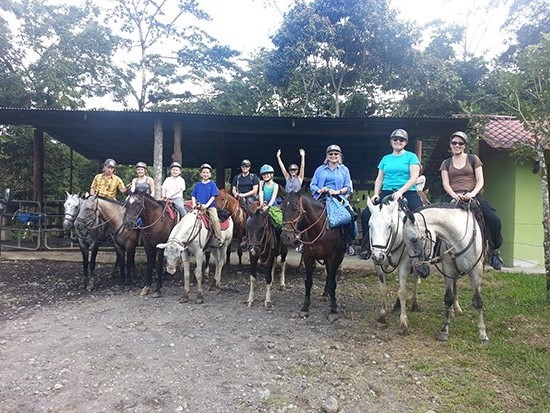 A significant component is finding the right guide who can not only excite every member of the family about the various aspects of their surroundings, the local people and their passions, and of course the biodiversity, geography and the culture surrounding them, but who is very attuned-to when it is time to take advantage of an opportunity, and when it is time to chill as a family!
What seems to work particularly well logistically in the places we travel, including Costa Rica, Galapagos and Andalucian Spain, is to find a good location -- say a spectacular beach with a nice home or very cool Eco lodge -- and use that as a base for the particular area for half the trip before going on to one, two or three other, very different locations in the country, depending on the length of the expedition; If the trip is just eight days, then two or possibly three venues at most.
It is important to find the right balance between staying in one place and traveling too much. We certainly advocate traveling some, as to go to an astonishingly diverse country like Costa Rica and not experience some of that remarkable biological and cultural splendor throughout would be underutilizing the opportunity. On the other hand, it is important to avoid the classic "If it's Tuesday, it must be Belgium," types of tourist itineraries!
And at all costs, you want to avoid touristy experiences. Family time ought to be about authentic and educationally rich adventures together. Some families might balk at the idea of having a guide for the family experience-however, we find that families actually love having the benefit of a good guide when that is called for and the ability to just chill out for family time whenever that is appropriate. Again, striking the balance is very important, and should be a major consideration in your planning.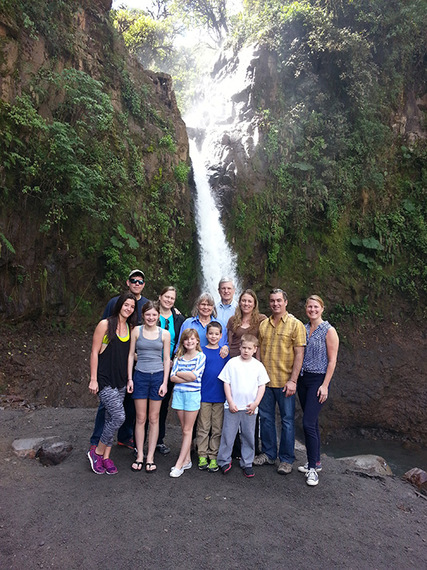 More and more families, having perhaps had some experiences with educational travel as students or as adults, and of course having done various kinds of family vacations, but rarely multigenerational, are in fact seeking a more authentic and enduring experience to share with the larger family, including grandparents. You cannot easily do this just anywhere. The places we happen to specialize in (initially just for their allure as student educational travel venues) as it turns out, are particularly conducive to working with the dynamics common in most multigenerational families looking to spend some quality time together, and for some, possibly, beyond just a vacation. Ecuador and the Galapagos, Costa Rica and Andalucian Spain offer great opportunities for relaxation and countless possibilities for experiential learning as a family. This kind of educational travel adventure is far more enduring than simply traveling to an all-inclusive resort together -- and obviously it offers a more authentic and engaging opportunity.
Some of the really satisfying comments that we get routinely from grandmothers are: "You know, I really enjoyed watching my grandchildren chase after exotic butterflies and look through binoculars for the first time at exotic birds and ask questions about crazy plants!" Or "Well, while the rest of my clan went on a horseback ride down the beach (which I heard was pretty cool) I actually had a delightful tour of the fantastic permaculture farm that the eco-lodge owner, Juan, has behind the lodge. I learned so much and even picked the greens for this evening's salad!"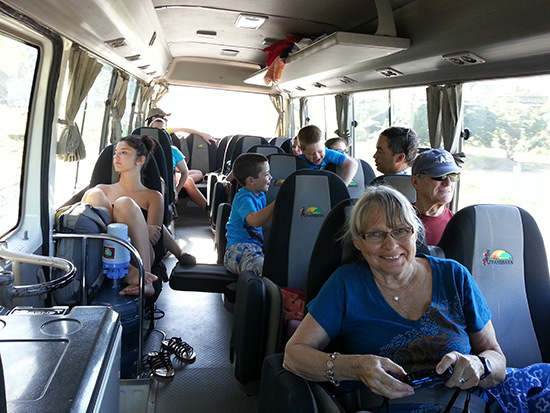 Such experiences are a terrifically stimulating alternative to the classic all-inclusive resort or the rental home in one spot kind of family vacation. When families travel to special places, I would encourage them to truly try and maximize the opportunities to experience the country in full. To do anything less is to underestimate the vast opportunity for really special family time together. Educational engagement and adventure enhances the family vacation -- it is not an either or proposition! More and more families are discovering how very delightful such an approach is, and want to do it again.
In this way I encourage families to look at the opportunities, especially the multigenerational opportunities, they have together as investments, which are priceless in terms of outcome. Folks do not hesitate to spend good money for their children's education or on their own continuing education, nor should they. However most families would be well served to consider the opportunities that travel as a multigenerational group presents, as a terrific investment in what you might call family education. And that kind of education is the most valuable of all.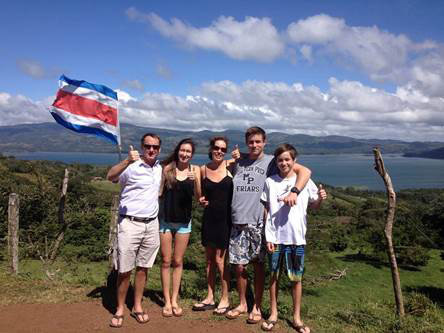 Smart families recognize that in this frenetic, scheduled and wired day and age, when most folks are absorbed by little machines even when they are together, a prudent investment in authentic family time in a special place where being together, learning and having shared fun is the goal is a very satisfying investment which will yield dividends for years!