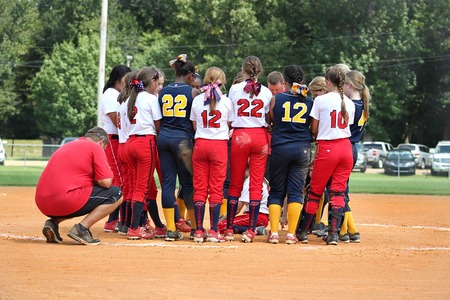 A recent preliminary survey reveals just 36 percent of park-run and park-hosted competitive sports opportunities (or team slots) go to girls, even though girls comprise roughly 50 percent of community youth and wish to participate in sports on an equal basis. Women are even more likely to pay their taxes than men to sustain public systems like park and recreation departments, but more males are enjoying these facilities and programs.
Kaiser Permanante is a key supporter of ParkRx, writing park prescriptions for youth and supporting nonprofits that increase park access for everyone. Key strategies include tackling inequities shouldered disproportionally by low-income families (69 percent of whom don't have access to community playgrounds) and girls missing out on park sports involvement (plus the related benefits of better health, school, and employment outcomes, such as higher wages in adulthood).
Too often, boys' teams and leagues dominate community athletics with priority access to field and court spaces, over and above girls' teams and leagues. Many departments apportion facilities permits based on "historic use" -- i.e., whichever league has existed longest gets first dibs on the best fields and courts. And -- you guessed it -- boys' teams take precedence.
Only in recent history have girls been welcomed into athletics programs, so how can we ensure that girls finally stand side-by-side with male teams and leagues who've had a tremendous head start? California in 2004 and Washington in 2009 took bold steps to equalize community park athletic programs. But even departments in those states have miles to go in achieving equity. How can we cross the finish line?
Reorient permitting practices to ensure girls' programs are equally treated to enjoy their fair share of park spaces.
Promote female teams, athletes, and leagues in local media, publicity, sponsorships, and throughout the community.
Recruit girls to play sports who may not initially feel welcome or encouraged (especially those from cultures where female participation isn't yet the norm).
Survey girls and women to learn how they may be better included in park sports programs.
And remember, low- or no-cost creative solutions can spur equality.
Not only must we guarantee all can receive a ParkRx for better health, we must write the prescription for equity in our communities so males and females alike can thrive!
Calling all HuffPost superfans!
Sign up for membership to become a founding member and help shape HuffPost's next chapter