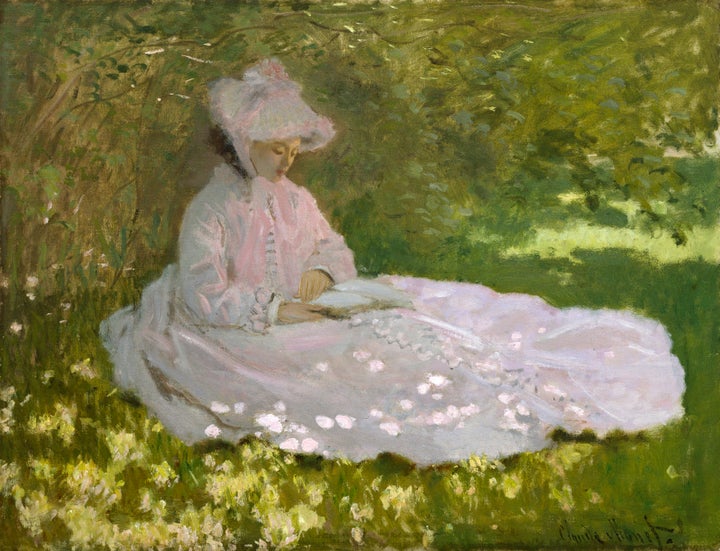 Considering this the other shoe dropping. Last March, artist Dana Melamed brought a lawsuit alleging fraud against her Manhattan art gallery, Priska Juschka Fine Art, for selling a group of her mixed-media works at Art Basel in 2009 to a single buyer for $143,650 but informing her that the total price came only to $98,000. Melamed demanded the money owed to her and the return of all of her artworks in the possession of the gallery. The artwork was returned to her, and the rest of her lawsuit is still pending. On August 25th, the Monaco-based art gallery SEM Art brought a lawsuit in New York Supreme Court on behalf of that so-far unnamed buyer against Priska Juschka for not delivering three of the 12 artworks it had purchased. Those three artworks were among those returned to the artist.
"My client purchased 12 works and got nine," said William Honan, the lawyer representing SEM Art. "She doesn't have what she paid for."
According to the most recent complaint, the buyer paid Priska Juschka the full $143,650 on June 30, 2009 and another $22,000 for framing on February 17, 2010. After paying in full, the buyer did receive nine Melamed works -- titled "Temporary Cities No. 1" up to "Temporary Cities No. 9" (each priced at $10,200) -- but three other works that also were supposed to be framed and shipped to the buyer never arrived. According to the complaint, SEM Art accountant Francine Schwab contacted the framer, Magellan Fine Art Services in New York City, on March 25th of this year. The owner of Magellan, Sam Mink, referred her to Priska Juschka, who did not return her call. Schwab claimed to have made several other attempts to contact both Mink and Juschka, and it wasn't until May 3rd that Juschka responded, "stating that one of the shipping boxes had cracked and that she was waiting for a placement box."
However, by then, a U.S. district court in Manhattan had already received Melamed's lawsuit against the gallery, which demanded the return of all of the artist's work in the gallery's possession. The gallery did return that artwork in early April, putting the artist in possession of three mixed-media works -- "Urban Mechanism" (priced at $9,350), "Driven" (priced $21,250) and "Post-Human" (priced $21,250) -- that SEM Art had paid for two years earlier.
"The artist is holding the artwork, which is the basis of the second lawsuit," said Malcolm Taub, the lawyer representing Priska Juschka, "so we're left with a vicious triangle. Personally, I think the first lawsuit should be dropped, because the artist was paid and has all her artwork back." He described the SEM Art lawsuit as an "unfortunate situation involving a year of issues relating to the framing of one piece. The buyer got impatient, and it led to all this."
The SEM Art lawsuit alleges that Priska Juschka Fine Art was formally dissolved as a corporate entity on April 27th of this year, although the gallery "is still operating and showing art," Taub said. Priska Juschka Fine Art, which focuses on emerging and mid-career artists, was founded in 2001 and is jointly owned by Juschka and Arnold Katzen. Katzen, who has dealt in art on an international basis, and Shirley D. Sack of New York City, who also claimed to be an art dealer, plead guilty in 2004 to conspiring to evade estimated taxes in connection with the attempted sale to an undercover federal agent in Boston of a 1917 painting by Amedeo Modigliani titled "Young girl with Blue Eyes" (for $2.5 million) and a c.1892-5 pastel by Edgar Degas titled ""La Coiffure" (for $1.6 million). The U.S. Department of Justice described that attempted sale as being part of a drug money laundering scheme. Katzen was sentenced to three years probation and the forfeiture of the Degas. (The Degas was sold by the government in a Christie's auction in 2005, which earned $800,000. The sale estimate had been $600-800,000.)
SEM Art's lawsuit requests damages of at least $62,850, covering the cost of the undelivered artworks and framing costs, in addition to interest on that amount and attorneys fees.

Calling all HuffPost superfans!
Sign up for membership to become a founding member and help shape HuffPost's next chapter