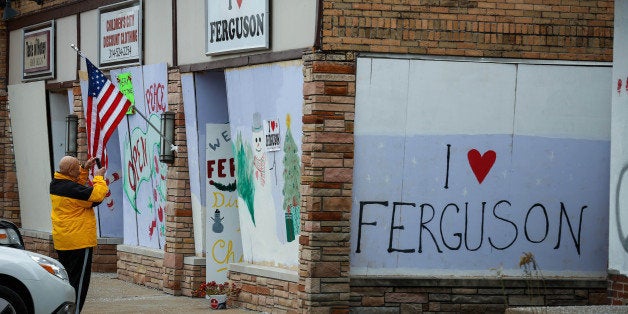 The American Civil Liberties Union filed a lawsuit Thursday against a school district that serves children in Ferguson, Missouri, claiming that the election process for the district's school board puts local black voters at a disadvantage.
The Ferguson-Florissant School District, located in the greater St. Louis area, uses an at-large system to elect the members of its school board. The federal lawsuit claims that this system dilutes the black vote, causing blacks to be underrepresented on the board. Seventy-seven percent of the district's students are black, but only one of the seven board members is.
Ferguson and the surrounding towns have gained worldwide attention in recent months following the shooting death of Michael Brown, an unarmed black teen, in August. After Brown was killed by Ferguson police Officer Darren Wilson, there were widespread protests in the area and the district delayed the start of school by more than a week. In November, after it was announced that a grand jury would not indict Wilson for Brown's death, the district again canceled classes in the face of renewed protests.
The ACLU lawsuit was filed on behalf of the Missouri NAACP and the district's black residents, according to an ACLU press release. The complaint charges that the at-large voting system violates the Voting Rights Act, as it "impermissibly denies African-American voters an equal opportunity to participate in the political process and to elect representatives of their choice."
While more than three-fourths of the district's students are black, the area's voting-age population is majority-white. The ACLU suit contends that the district's at-large system results in the black vote getting drowned out. It calls for a new system where the district is broken down into sub-regions, each of which would elect one person to the district school board.
"Elected officials in the Ferguson-Florissant School District have not been responsive to the particularized needs of the African-American community," the complaint reads. "For example, the Board has been insufficiently attentive to issues of educational equity facing African-American students in the District."
When asked for comment about the lawsuit, a spokesperson for the district told The Huffington Post: "The Ferguson-Florissant School District is reviewing the lawsuit filed today by the American Civil Liberties Union (ACLU). We hope to issue a statement in the near future."
The district was created in 1975 through a desegregation order, and encompasses a number of neighborhoods by design. Still, decades later, the district remains effectively segregated.
The ACLU complaint also addresses recent protests in the area, and what it identifies as extreme, militarized police measures.
"There is also a significant lack of responsiveness to the needs of the African-American community on the part of other local government officials," it says. "These protests were triggered by a number of events following the shooting that signaled local officials' disregard for the needs of Ferguson's African-American residents, including the police department's initial refusal and delay in releasing the name of the shooting officer; and the police department's excessive response to peaceful protesters, including the use of tear gas, armored vehicles, assault rifles, and military uniforms."

Before You Go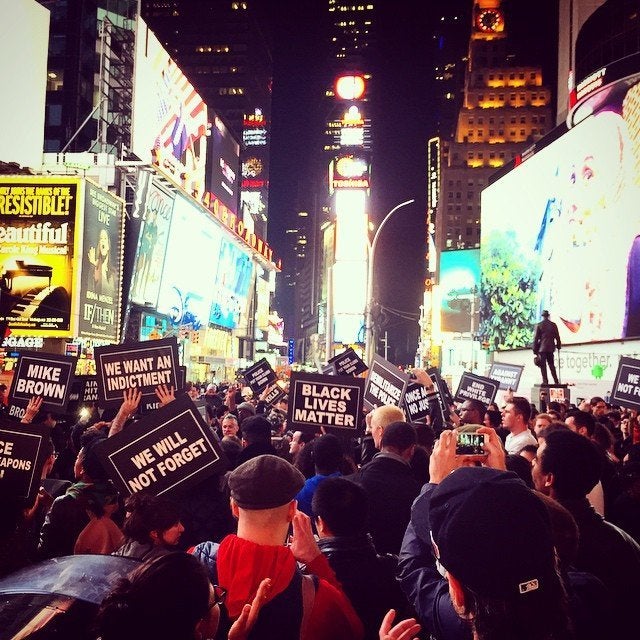 Ferguson Protests Around the Country
Popular in the Community