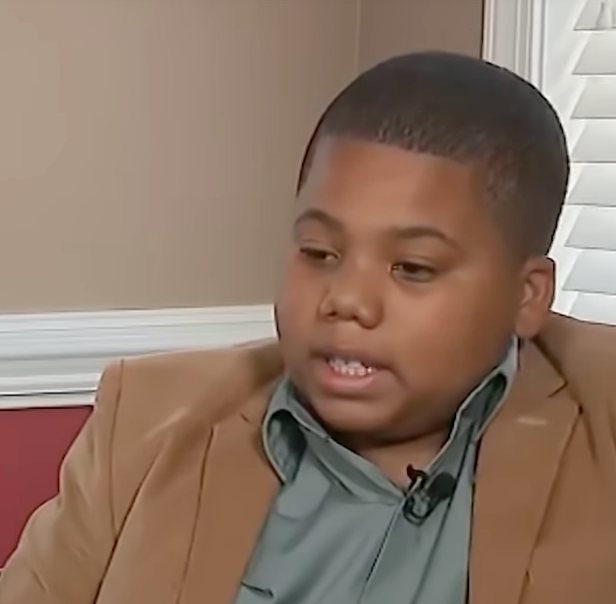 In an interview with CNN on Tuesday, Aderrien Murry recounted the horrifying ordeal that began May 20 when the child called 911 at his mother's request after the father of his younger sister came to their home in Indianola.
Sgt. Greg Capers, the officer responding to the call, showed up at the house with his firearm already drawn and ordered all the occupants outside. The child was on his way outside when he was shot in the chest.
"I just tried to follow the police commands, but I guess that didn't work," he said.
Murry said Capers ordered everybody to come out with their hands up, and "then I remember I heard the big bang. Then I just remember holding my chest."
Now, Murry is recovering from a collapsed lung, lacerated liver and fractured ribs from the shooting, and the family has filed a lawsuit against the Indianola Police Department and Capers, who has been suspended with pay, according to the boy's attorney, Carlos Moore. The boy told CNN he wants the officer terminated from his job.
Murry still imagines what could have happened.
"Sometimes, I can see myself laying inside the coffin," he said. "Those are my thoughts at night, my only ones. Sometimes I think people are watching me. But my main thought is me dead, inside the coffin."
Capers hasn't commented on the incident, but Murry says there's one question he'd like to ask the officer.
"Why did you do it? I could have lost my life, all because of you," he said.
Watch the more from the CNN interview below:
Popular in the Community