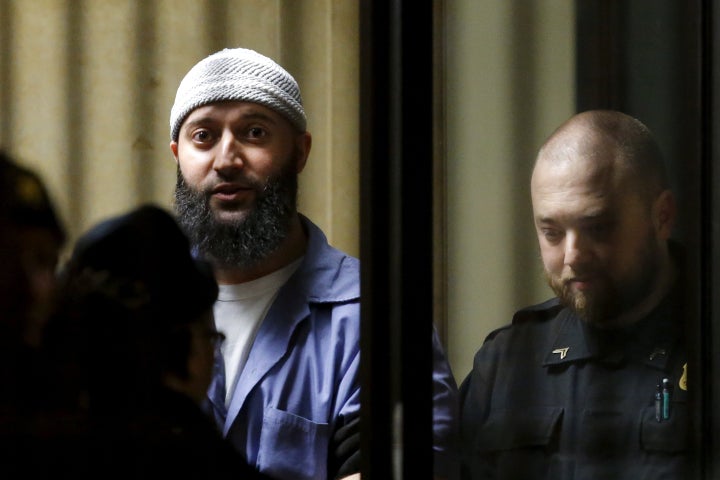 Syed has maintained that he was wrongfully convicted of murdering his ex-girlfriend Hae Min Lee as a teenager in 1999. The Maryland Court of Special Appeals upheld Syed's claim that he received "ineffective assistance of counsel."
Thursday's decision could go next to the Maryland Court of Appeals. A representative for the office of Maryland Attorney General Brian Frosh told The Baltimore Sun that the state's attorneys are "currently reviewing today's decision to determine next steps."
"Serial," which meticulously re-examined the murder in Baltimore and original 2000 trial, helped bring renewed attention to Syed's case. The case was later reopened.
"'Serial' was enormously helpful," a lawyer for Syed, Justin Brown, said at a press conference shortly after the verdict was read. "[Syed] asked me to convey his deep gratitude and thanks from the bottom of his heart to all those who have supported him and believed in him."
Syed's lawyers may try to secure bail to get him out of prison ― where he has been for 19 years ― as they hope for a retrial.
"If we get back in court for a jury trial, we like our chances," Brown said. "We like them a lot. We think that we would win a trial."
In 2016, a lower court judge in Baltimore vacated Syed's murder conviction and determined he had the right to a new trial, citing poor legal counsel he received at the time. The podcast had revealed that Syed's attorney, Cristina Gutierrez, did not contact a key witness, classmate Asia McClain.
"'Serial' kind of shook the trees and that enabled us to get in contact with Asia McClain," Brown said.
Gutierrez also did not include an expert on cell phone towers, and Syed's original conviction relied heavily on potentially faulty cell phone data.
Prosecutors appealed the lower court's decision, but, on Thursday, the panel of appeals court judges upheld the original ruling.
Brown said the state now has 30 days to file a petition to appeal once more, a move that could result in another year, or more, of legal proceedings.
Brown and Rabia Chaudry, a lawyer and family friend who originally brought Syed's story to the creators of "Serial," celebrated the news over Twitter.
"Serial" creator Sarah Koenig declined to comment when reached by HuffPost.
Sara Boboltz contributed reporting.
CORRECTION: A previous version of this story said "Serial" came out in 2015. It also said the Maryland Court of Appeals had issued the decision on Thursday. Additionally, Hae Min Lee was Syed's ex-girlfriend at the time she was killed, not his girlfriend. Language has also been amended to reflect that prosecutors could still appeal.
Popular in the Community