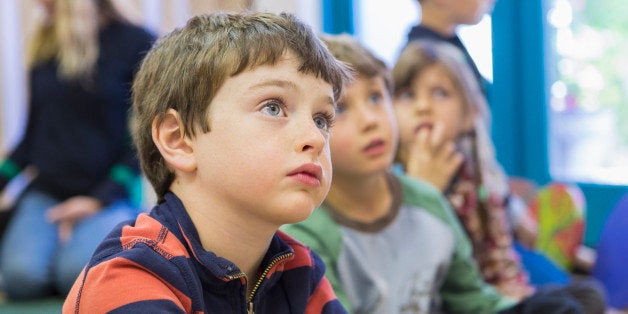 Two-thirds of adults do not think students are ready for the world of work once they graduate from high school.
That's according to a recent poll in Virginia. Yet according to the same poll, about the same percentage of people - 64 percent - think students are ready for college when they graduate.
I suspect that these results, from a statewide survey conducted by Virginia Commonwealth University, are similar to what you might hear in your state.
In fact, you might hear something similar if you surveyed the nation's educators and state school chiefs.
For several years, our states have taken the lead in transforming K-12 education to ensure every child graduates from high school prepared for college and careers. We are making progress, raising expectations for all kids and transitioning to new tests to measure students against these expectations. Yet, we cannot lose sight of how important career readiness is for all kids - whether or not a student plans to go to a four-year college.
Career education models vary from state to state, and frequently from community to community. Too often, career pathways in schools are not aligned with high-demand, high-wage jobs within a state or region.
Against that backdrop, more than 40 states signaled support for the recommendations of a Council of Chief State School Officers (CCSSO) task force report to improve career pathways in K-12 education and work to close the skills gap in our country. The three main report takeaways were that states should include local employers in the conversation, develop high-quality career pathways for all students and make career readiness a priority in state accountability systems.
Since the report was published in 2014, at least 17 states have moved forward to turn these recommendations into reality through CCSSO's Career Readiness Initiative. Even more states are beginning to rethink their approach to career education, and how to work with the business community, parents and higher education to elevate coursework.
The goal is for every child to have access to career pathways that are aligned to high-skill, high-demand jobs in their state or region. Career pathways that might offer students certification or licensure upon graduation. Career pathways that are woven into the state's accountability system so it matters to students.
Career pathways that are built for all kids - not just the kids who don't plan to attend college.
This month, CCSSO announced the latest way we are helping states improve career readiness through a partnership with JPMorgan Chase on a new effort, New Skills for Youth. It is a significant investment that will help states turn their bold visions into a reality.
CCSSO will lead a $35 million state grant opportunity, in partnership with the National Association of State Directors of Career Technical Education Consortium, that will help states pursue their plans.
Every state plan will look different, by design. States need to set up structures to develop strong, locally-focused high-quality career pathways in the short-term and sustain them in the long-term.
Preparing our students to compete in this economy just makes sense. If a student is interested in medicine, and wants to go to medical school to be a doctor, a health sciences program in high school could give them a leg up.
Students interested in aviation can learn the ins and outs of the industry before ever leaving high school. Maybe it will spark a child's lifelong career as a pilot - or maybe the student will go on to pursue another career path having a strong foundation in engineering.
Whatever the case, students deserve options and opportunities. They deserve the best preparation we can give them, in academics and in the workforce.
Calling all HuffPost superfans!
Sign up for membership to become a founding member and help shape HuffPost's next chapter