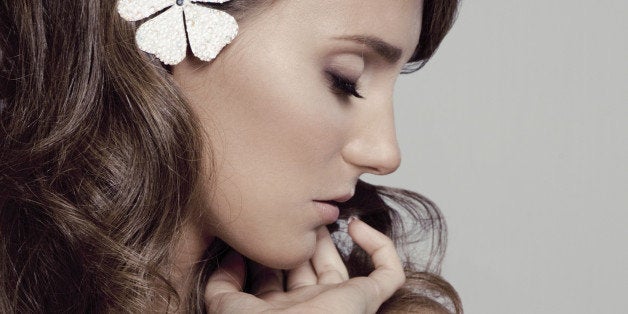 Exchanging vows is something most girls dream about, so everything has to be perfect. You've got the gorgeous guy (or gal), the ring and the dress, but one factor that can often be high on the anxiety list is the makeup. The tendency may be to go big (it's a celebration!), but flamboyance isn't always flattering. I'm going to offer my five key do's and don'ts for looking your best when you say "I do." And yes, they may seem straightforward, but on the build-up to the big day things can often get on top of you. So take a deep breath, exhale and let these words of wisdom work wonders on your wedding day.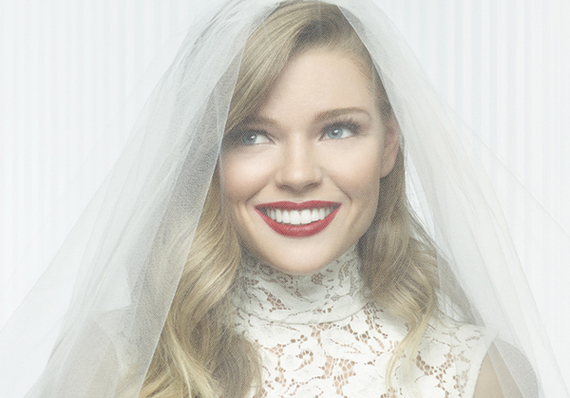 1. If you're going to get a makeup test in-store, be sure to wear a plain white T-shirt. You'll be able to see just how strong the makeup appears against a pale color, and it will give you the best impression of how it'll look on the actual day in your bridal gown.
2. Next, take a photo of yourself with a real digital camera (avoid using your phone) as soon as you can after the makeup is finished. The camera never lies, and your makeup must look positively pap-able for those wedding day snaps! It doesn't hurt to take a close friend with you, one that will give an honest opinion.
3. Get the basics right. You want to focus on flawless, beautiful skin and soft eyes. Once the classic elements are there, everything else will come together, leaving you with the option to try out a bold red pout or keep it natural with a nude lippie.
4. Steering too far away from your typical look is the biggest mistake brides make. This is a day that you will remember for the rest of your life, so don't fall for any beauty look that doesn't make you feel like yourself. On your special day, you need to stick to a makeup style that you feel the most comfortable and confident in!
5. Take your time. Allow enough space to create the perfect look on the actual day. Correct application may take a few minutes, but you're the queen and this is your most memorable day! Set aside at least an hour for application (the ritual may even calm your nerves). If you are getting your makeup done by a professional, allow enough time for makeup mishaps! You don't want to rush the process. And remember that no matter what, there's nothing more beautiful than a bride!