A Virginia mom was arrested last week after a photo of her 1-year-old son, hanging by his shirt from a hook, surfaced on Facebook.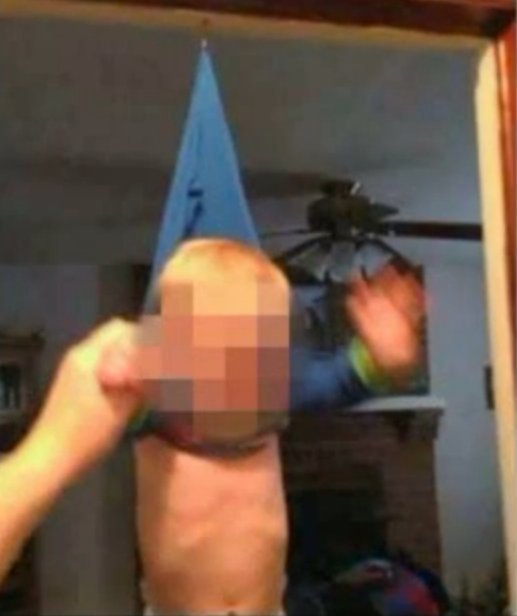 Photo credit: WTVR

The photo shows the 14-month-old hanging from a hook in the wall by his shirt. The shirt is pulled up around his neck. The original image shows that the boy has what appears to be a distressed facial expression. Authorities later determined the photo was taken in early September.
Welch, who does not live with the boy or Breeden, posted the photo on Facebook with the caption, "Everybody think that alexis is a good mom this is what she sent me. tell me wat the fuk yall think (sic)."
After multiple people saw the picture and alerted the Spotsylvania Sheriff's Office, deputies went to Breeden's home to investigate.
Breeden later told CBS 6 that the photo was "a joke" and that the boy was laughing. She has bonded out of jail is now allowed to spend time with her son as long as another person is with them.
Popular in the Community