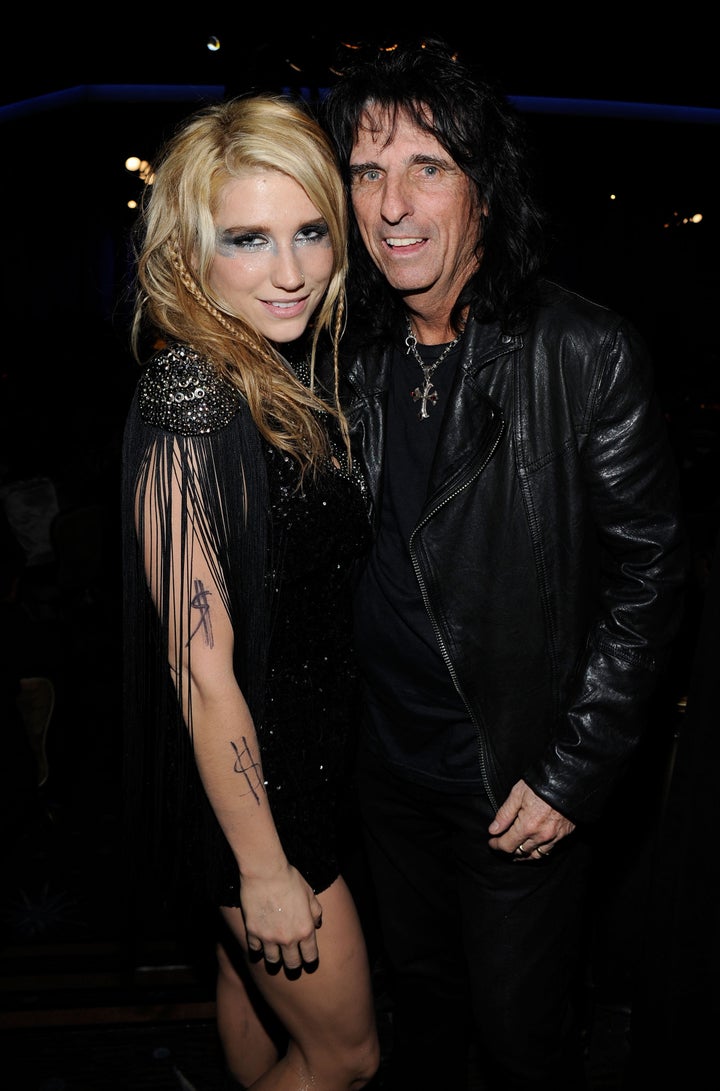 Cooper's new album, "Welcome 2 My Nightmare," the sequel to his platinum 1975 concept album, drops Sept. 13. Cooper not only reunites with producer Bob Ezrin, who produced the first "Nightmare," but he also reunites with the three surviving members of the original Alice Cooper group--guitarist Michael Bruce, bassist Dennis Dunaway and drummer Neal Smith-- who appear on three tracks. Other collaborators include Buckcherry's Keith Nelson, Vince Gill ("A Runaway Train") and "Tik Tok" singer Ke$ha ("What Baby Wants").
And if you're asking yourself, 'Why Ke$ha?'--that was Cooper's intention.
"I met (Ke$ha) at the Grammys," Cooper told Billboard magazine, "and I immediately looked at her and went, 'This girl is not a pop diva. She's a rock singer.' She would much rather be the female Robert Plant than the next Britney Spears. Bob (Ezrin) said, 'Nobody's gonna expect Ke$ha on your album.' 'Great! Let's do it!'"

Cooper added that, "There's a little bit of defiance in me. Even when my fans think they know what I'm gonna do, I'm like, 'Whaddya mean I can't put Vince Gill on the album?' Nobody's going to expect Ke$ha on my album so, great, let's do it. I like the idea you still can't put me in a corner and say, 'This is what you're gonna sound like.'"
Take a listen to a clip of Alice Cooper's new track with Ke$ha, "What Baby Wants," and tell us what you think.
Popular in the Community