If you woke up to a swollen face this morning because of allergies and pollen, we can relate. The change in seasons brings many good things (scarves, sweaters, less sweating), but not so welcome is the allergy-related assault on our eyes and skin. More specifically: red, watery eyes, puffy face and blotchy, dry skin from excessive nose-blowing. Aka "allergy face." Between popping Claritin and Zyrtec, we're here to present you with a two-fold plan of attack: part soothing skincare, part concealing makeup (which is essential since the first part is helping calm things down a bit). Check out our tips below, then keep scrolling down for the best products for getting your face back to normal in no time.

Replenish fluids: You're dehydrated, actually your blood vessels are dehydrated, which is what causes a puffy face. Drink a glass of water as soon as you wake up to get rid of swelling. To further the de-puffing efforts, apply a cold compress over the entire face.
Smooth away dryness: Things are a little tricky because while skin is dry and flaky, it's also raw and irritated -- not just any cleanser or scrub will do. You need a hydrating, anti-inflammatory blend that buffs away dry patches, but won't deplete moisture. Look for a cleansing milk that contains healing properties, like flavanoids, which prevent inflammatory histamines from acting up. A gentle scrub that contains oatmeal will exfoliate, while also being emollient, helping skin retain hydration as it softens. Finally, employ a super-comforting cucumber mask, which will bring additional moisture and banish swelling.
Reduce red, swollen eyes: Used tea bags that have been chilling in the fridge are actually excellent at bringing down puffiness and fighting dark circles. (We picked up this tip from one of our Beauty Street Style ladies.) Gently massaging the area can help drain excess fluids. Using your finger, very carefully apply pressure around the eye area. Also, look for a soothing eye cream that contains a cool metal massaging tip.
Cover up the rest: A hard-working concealer will get you far on mornings like these. To battle redness, look for formulas that contain a slightly greenish cast, which will neutralize redness. A tinted moisturizer or BB cream will even out any blotchiness, while adding extra hydration.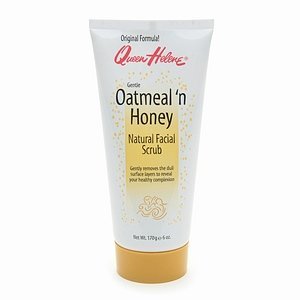 "Allergy Face" Buying Guide