It is 1992. I am eight years old, toe-headed and lumpy. My black jeans are cinched with a brown belt, four perfect inches above the belly button, where my green flannel tucks itself away from the world. Life is a vast and expansive oyster spread out before me, pearls waiting to be found.
It has been a lean year, and in a living room with a yellowing ceiling, I'm sitting in front of the Toshiba, eyes glazed as story after story tells itself to me, one after another, coming, coming, coming. It is the free preview week on HBO, and I've decided to get my money's worth. Years later, as I'm able to rapidly and strategically work friends through the entire list of films released in 1992, I'll forget the boy in front of the box, and remember both simply and fondly that it's in these places that our earliest and truest selves can be found.
Because most folks might remember 1992, if at all, for high-grossing movies like "Aladdin" and "The Bodyguard," or even "Home Alone 2" or "Batman Returns." Whoopi Goldberg could creep into the mix with "Sister Act", or even my 9-year hockey rival Mike Myers, with "Wayne's World." But me? No no no. For me, '92 was all about "Ladybugs," with the fabulous and incomparable Jackee Harry, who taught me about sass. 1992 was about anthropomorphic creatures teaching me life lessons, from "Beethoven" about family, "Rock-a-Doodle" about crooning, and "FernGully" about...deforestation. Also, Isabella Rossellini taught me about diction, in her role in "Death Becomes Her."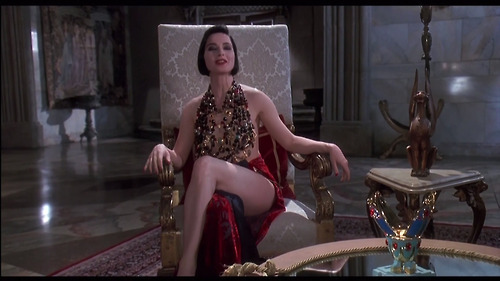 So allow me to reintroduce myself. My name is Anthony Romeo. And I have bad taste.
And that's not just limited to the early childhood feeling-out and prodding of popular culture. It extended itself into my teenage years, college life, and adulthood, where I finally had to come to grips that once your list of guilty pleasures slides upward into double digits, it's time to take a look in the mirror. Follow me, would you?
I will admit to you, here and now, in the light of day and with all faith and confidence that you will hear me clearly, that I have watched every single episode of television featuring Tiffany Pollard. Like a repressed childhood memory, does her name sound vaguely familiar, scratching around somewhere deep down in the dark recesses of your mind? Maybe you know her by her more formal name, New York. After "The Surreal Life" and "Strange Love," I watched in awe when New York made her debut as a contestant on VH1's reality competition show, "Flavor of Love," where, after one of the best reality television show fights in history with Pumkin, New York made it to the finals, only to have Flavor Flav choose Hoopz. What!?!! This show had everything, drama, love, competition, and comic-book names of real humans. Well, I had to keep up with her story, so on I went.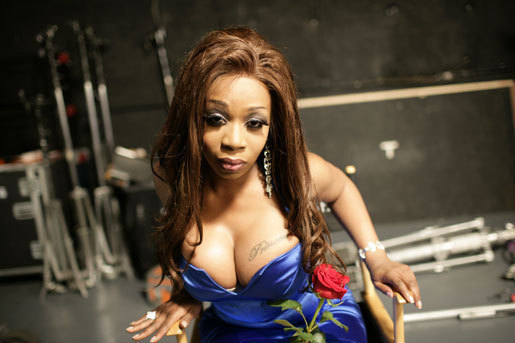 Oddly enough, and to my great surprise, Flavor Flav's relationship with Hoopz didn't pan out. BOOM! Back comes New York, stomping her way straight to the finals of "Flavor of Love 2." But, New York, fool me once, shame on me...fool me twice...shame on...NO ONE! Flav's heart belonged to Deelishis this time around, leaving a dejected New York to search for love on her own series, both "I Love New York" and "I Love New York 2." Subsequently, her career trajectory launched her right to the middle, getting both "New York Goes To Hollywood" and "New York Goes To Work." I watched...every...episode...of every show.
But that wasn't enough, not for this guy, not by a long shot. I needed to follow everyone from those shows. So that took me through the trials and tribulations of other VH1 outcasts in "Charm School," "Rock of Love," "Rock of Love Bus," "Daisy of Love," and "Megan Wants A Millionaire."
I own all five seasons of Paris Hilton and Nicole Ritchie's "The Simple Life." And I think it's brilliant.
Perhaps you're seeing the thread running through all of this that I was too blind to see. "Oh Dom," I'd say to my husband, "it's fine, I just need to see what happens on this week of 'The Swan', to see if Cinnamon wins her boob job." The term "guilty pleasures" didn't go...quite far enough. When "HBIC (Head Bitch In Charge)" becomes a self-referential term in your marriage, you need to take a step back and evaluate your own life.
And it's not just reality shows like "Chrisley Knows Best" (Are we ALL still playing that game where we pretend that man is straight? Is it a joke that everyone but me is in on? Must keep watching...) or my own unabashed love of professional wrestling, where a recent storyline saw the boss' daughter buy the mortgage on a wrestler's home, to have power over him, and to force him to attack the champion. USA Network never lets me down.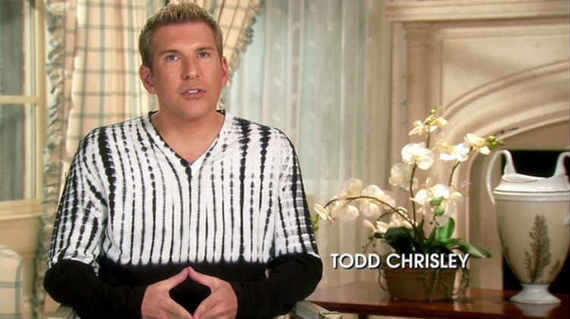 Two of my favorite Broadway musicals of all-time are "Brooklyn" and "In My Life." The former is about a woman named Brooklyn who sings her way to America, to find the father who abandoned her, while encountering a rival diva named Paradice (because she was born with nothing but a pair of dice around her neck), a homeless man who plays a crowbar like it's a saxophone, and features a prominent song about a Vietnam flashback, complete with strobe lights and gun sound effects. The costumes and set were made of garbage, old discarded Dorito bags, bubble wrap. I'd say "You can't write this stuff," but someone did. And I loved it. Because it had amazing women belting the shit out of accessible pop tunes, and I'm all in on that.
That other show, "In My Life"? Well, that one was about a little girl who was hit by a car and killed while riding her scooter. She then meets an angel in heaven who is charged with casting a reality opera for God. The dead girl directs the angel to consider her brother JT, a Tourette's-afflicted struggling rocker who develops brain cancer and requires emergency surgery. This is a musical, and it exists in real life, and I saw it four times, including the closing performance. Because in it, Christopher Hanke sings his face off, and for a pretty face and a song, I can most certainly be bought.
So why expose this truth to you now? Why share with you that I shop for my dress pants at Old Navy? Why do you need to know that sometimes, when I'm alone and in the shower, my go-to shower songs are either Carolee Carmello's "The Crimson Kiss," a song written for the Broadway flop, "Lestat," or Miley Cyrus' "The Climb"?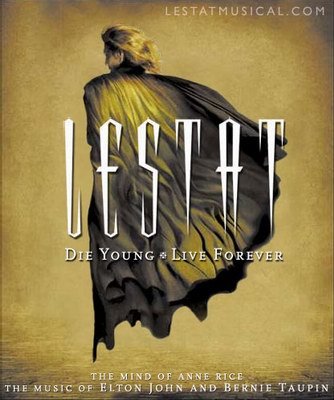 Easy. Because that's who I am, really. Because while the black jeans and brown belt might have choked the life out of my pubescent muffin top, and shown all too clearly my middle school moose knuckle, we all grow up. We get to choose the "me" people see when we're adults. And I am that little boy in front of the box, grown a few sizes larger. I'm the boy from the house with the nicotine-stained walls, and instead of running from it, it's time to own it, and to enjoy what it means. Instead of speaking so poorly to ourselves, it's so much more fun to watch trashy television, and cry during Hallmark commercials, and to think Papouli was the best television grandfather of all time (may he rest), and to laugh about the silly and stupid things with which we surround ourselves. Because life is easier when you're laughing through it.
It's practically 2015, and we mustn't forget the Tiffany Pollards and Brooklyns of the world. It was the perfectly highlighted and coiffed Todd Chrisley who said, "You don't ever go out of the house with your snapdragon snappin'." I will buy a round of beer for anyone who can translate that. No, really. The hell does that mean?
A toast then, to all of you, from what I can say is all of me. Honest, open, and full of cheer. Just don't interrupt me during my stories, you spiteful sons of bitches. Because TLC is launching "My Husband Is Not Gay" in January, about openly gay Mormon men who marry women. So between that and the little baby project we're working on, looks like I'm booked through the Spring.