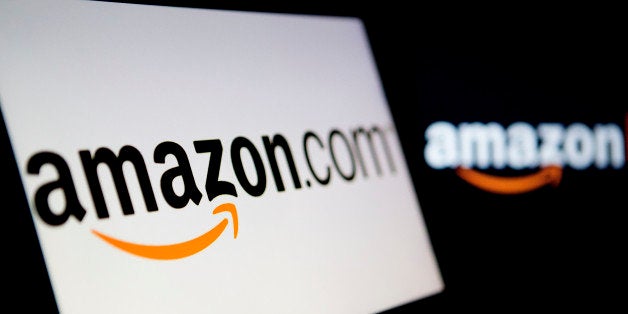 Two thousand Amazon warehouse workers went on strike in Germany on Monday. As The New York Times explains, the German labor union Ver.di is trying to pressure Amazon into classifying its warehouse workers as retail employees. Doing so would force Amazon into a collective wage agreement on par with the rest of Germany's retail sector, instead of being able to set wages on its own.
Amazon, of course, is resisting the "retailer" label.
Amazon insists that its warehouses are logistics centers, ''not shops frequented by customers.'' Instead, most of its workers are involved in taking goods from shelves, packing and shipping them, and for their services, they receive wages at the upper end of the pay range for logistics workers, Amazon says.
That's funny. Because here in America, Amazon doesn't like to compare its warehouse wages to the logistics sector. In fact, the company prefers to compare them to... retail. At least, that's what it does when it's touting certain warehouse jobs, many of which are occupied by temp workers with little job security. As the company noted last year:
Median pay inside Amazon fulfillment centers is 30 percent higher than that of people who work in traditional retail stores -- and that doesn't even include the stock grants that full-time employees receive, which over the past five years have added an average of 9% to base pay annually.
If you're wondering why Amazon would like to think of its U.S. warehouse employees as nontraditional retail workers, the Bureau of Labor Statistics can explain. The average retail cashier in the U.S. earns $9.81, while the average warehouse general laborer earns $14.25. In other words, an Amazon warehouse temp who's earning crummy warehouse pay might be earning pretty good retail pay.
So, Amazon is a retailer where its wages compare favorably to retail. But it's a logistics company where its wages compare favorably to logistics -- or where having retail workers could compel it to the table with unions.
A representative for Amazon didn't respond to an email asking if the company was trying to have it both ways.
REAL LIFE. REAL NEWS. REAL VOICES.
Help us tell more of the stories that matter from voices that too often remain unheard.