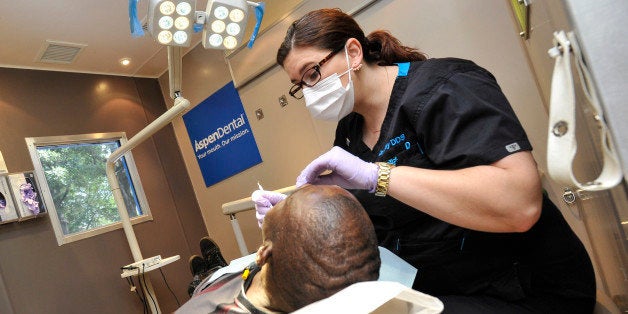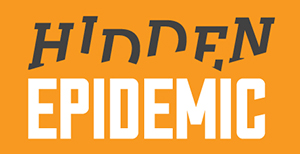 A new report by Surgeon General Vivek Murthy and the Department of Health and Human Services makes clear that the United States is still in the grip of a decades-long epidemic, albeit one that many Americans scarcely know exists. What this and previous reports do not make clear, however, is that the epidemic continues to cause lasting harm to millions of men, women and children in part because of the influence of a very powerful special interest.
In spite of the safe and effective means of maintaining oral health that have benefited the majority of Americans over the past half century, many among us still experience needless pain and suffering, complications that devastate overall health and well-being, and financial and social costs that diminish the quality of life and burden American society. What amounts to a "silent epidemic" of oral diseases is affecting our most vulnerable citizens -- poor children, the elderly, and many members of racial and ethnic minority groups.
Satcher's report, which received widespread media attention, called for the development of a "National Oral Health Plan to improve quality of life and eliminate health disparities." It was the first call to action to address the crisis. Unfortunately, despite the initial publicity, it didn't result in all that much action. Three years later, Satcher's successor, Richard H. Carmona, released his own "National Call to Action to Promote Oral Health." It, too, decried the many disparities related to oral health and called on health care professionals, researchers, policy makers and community leaders to collaborate on ways to reduce them.
But ten years after Satcher's report -- and seven years after Carmona's -- President Obama's first Surgeon General, Regina Benjamin was still referring to America's oral health care crisis as a silent epidemic. Her own report, published in the March/April 2010 edition of the relatively obscure Public Health Reports, the official journal of the U.S. Public Health Service, was titled "Oral Health: The Silent Epidemic." Like her predecessors, Benjamin cited the consequences of inadequate dental care. "If left untreated," she wrote, "(dental caries and periodontal disease) may cause pain, dysfunction, poor appearance, loss of self-esteem, absence from school or work, and difficulty concentrating on daily tasks."
Fast-forward to 2016. Surgeon General Murthy's report, like Benjamin's, was published in Public Health Reports. Like his predecessors, he cited progress on a few fronts since 2000 (more kids are receiving dental sealants that prevent cavities, fewer teens have tooth decay and more adults are retaining their natural teeth), but not nearly enough progress in reducing disparities. Murthy wrote that:
Poor oral health continues to disproportionately affect low-income individuals, the frail and vulnerable, and the traditionally underserved. One-quarter of preschool-aged children living in households below the federal poverty level have untreated tooth decay, compared with about one in 10 children living above the poverty level. As of 2012, more than 29% of non-Hispanic black adults aged 65 years and older had complete tooth loss compared with fewer than 19% of the overall U.S. population of the same age.
Here are some additional facts and figures he could have mentioned:
Since 2000, the number of people living in dental shortage areas has climbed from 25 million to 47 million;
Dental decay is still the number one chronic illness facing kids;
More than a third of elementary school children have untreated tooth decay, and the rate is twice as high for Hispanic and non-Hispanic black children and even worse for Native Americans;
More than half of all kids on Medicaid did not get in to see a dentist in 2011, in large part because 80% of dentists do not accept Medicaid payments.
So what is keeping our surgeons general from being able to tell a different story?
One big reason is obvious: dental care is expensive. That's not a big problem for the affluent, most of whom have dental benefits anyway. But, it's a very big deal for the less well off. As Murthy pointed out in his report, an estimated 126 million U.S. residents -- more than one of every three of us -- lack dental insurance.
As a consequence, many if not most people without dental benefits forego preventive and routine care. And a lot of them wind up in hospital emergency rooms when pain caused by diseased teeth and gums becomes unbearable. As Murthy noted, "Emergency room treatment for preventable dental conditions... is expensive and continues to increase." In fact, the number of ER-related dental visits nearly doubled between 2000 and 2010. The American Dental Association (ADA) estimated that in 2012 alone, ER dental visits cost the U.S. health care system $1.6 billion, with an average cost of $749 per visit. This is bad news not only for those patients but also for taxpayers, who pick up the tab for many if not most of those visits.
As the "framework" that accompanies Murthy's report notes, "One of the greatest barriers to oral health care is a lack of dental services. "This can be called the greatest unmet oral health need in the United States."
It would not take an act of Congress or even any new taxpayer dollars to make it unnecessary for future surgeons general to have to write that. In fact, the barriers Murthy and his predecessors cite would begin to come down by simply expanding the dental workforce to include practitioners who are willing to treat Medicaid patients and set up practices in rural areas and inner-city neighborhoods.
As I've written previously, mid-level dental practitioners (similar to nurse practitioners and physician assistants) have largely eradicated barriers that existed for generations in communities in Alaska and Minnesota and in at least 50 other countries. Dental therapists, as they are commonly known, have been serving dozens of remote Alaska Native villages for more than 10 years and many of Minnesota's poorest areas.
Public health advocates in several other states are working to expand the dental workforce to include dental therapists, and they have drawn support from both ends of the political spectrum. Standing in their way, however, is just one formidable opponent: organized dentistry.
Although Murthy's framework doesn't make a specific reference to dental therapists, he does say that we should "strengthen the oral health workforce, expand capabilities of existing providers, and promote models that incorporate other clinicians."
Dental therapists are among those "other clinicians" that are proving every day -- in Alaska and Minnesota and around the world--that they can play a key role in reducing disparities in oral health. Both the Institute of Medicine and the Government Accountability Office have issued reports citing the safety, effectiveness and value of dental therapy. It is time for the Surgeon General and the Department of Health and Human Services, as well as other state and federal agencies like the Indian Health Service, to advocate for the licensure of dental therapists in every state. Not doing so is simply putting the desires of a single special interest over the health and wellbeing of millions.
You can find more about Wendell here.
Support HuffPost
The Stakes Have Never Been Higher
Popular in the Community