There's nothing quite like a serious diagnosis to inspire a person to rethink the way they're living.
When Dennis Anfuso's wife Linda was told by her doctors that she had muscular dystrophy and a limited number of days left to live, the couple refused to take for granted their now finite time together. They made a pointed effort to enjoy each and every day together with Dennis serving as Linda's caregiver, her partner and her best friend. The couple joined HuffPost Live host Nancy Redd to discuss how Linda's diagnosis has actually been a gift for their relationship.
While the severity of muscular dystrophy often depends on the type and the age of the person diagnosed, over time it degenerates the muscles our bodies use for voluntary movement and can even weaken vital organs.
"Most people all have this idea that the future is a guarantee," said Dennis. "The future isn't a promise, and I think that when someone is sick, you become aware of that... We were given a limited time frame, so we've decided that there's no such thing as putting things off till next year. We do whatever we can to scrape together enough money, we don't do things in an expensive way when we do it, but we do it."
Linda acknowledged how Dennis has done far more than keep her alive as her caregiver.
"He gives me the ability to do the things I can do, but not feel guilty about the things that I can't do that he's doing for me," she said. "He has taken up the slack of the things that I can't do for myself so that I can present to the world the best possible me that I can be at this moment... It's the humor which he brings to our relationship that gives me perspective and helps me know that it's not just me -- it's us."
To hear more about how this couple's bond only grew stronger during tough times, watch the full HuffPost Live clip in the video above.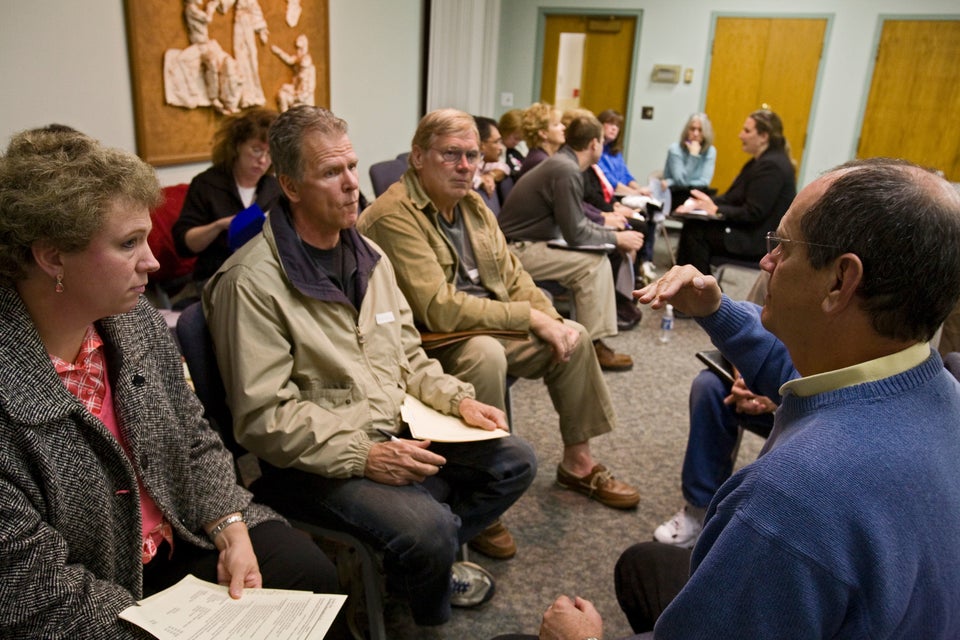 13 Resources For Caregivers