 Angelo Mozilo is the smartest man in the world.
The Salmon-American hero of the housing boom that sadly ended for no apparent reason a few years ago has the kind of attitude about life that we should all emulate.
Do you think Angelo Mozilo stops to reflect on what went wrong with Countrywide Financial, the company he founded and built with his bare hands over four decades of toil? Do you think he lays awake at night wondering if maybe he helped inflate an economy-destroying housing bubble by offering increasingly risky loans, while lying to his investors about the soundness of those loans, right up until Countrywide was ruined and had to be bought by Bank of America, which Countrywide is still poisoning to this day?
You might think Angelo Mozilo does that. You might even, out of some sense of justice, kind of hope he does that.
But you would be wrong: Angelo Mozilo sleeps like a baby at night. A big, leathery baby.
"I have no regrets about how Countrywide was run," Mozilo said in a deposition last year, according to Bloomberg. "We were a world-class company in every respect." His lawyer, shockingly, agrees, telling Bloomberg that Mozilo "remains really proud of his company and this institution he built."
And why should he have regrets, really?
For one thing, he had nothing to do with the housing disaster, according to his sworn testimony:
"This is all about an unprecedented, cataclysmic situation, unprecedented in the history of this country," he reportedly said, "not caused by an act of Countrywide."
Meanwhile, in just the five years it took Mozilo to turn Countrywide into a giant subprime-mortgage machine, he took home $471 million. He netted more than $139 million in insider stock sales alone between November 2006 and August 2007, according to a Securities and Exchange Commission lawsuit. According to that suit, while Mozilo was selling his stock, he and other Countrywide officers were increasingly worried about the quality of the loans they were churning out. At the top of the bubble, in 2006, Countrywide originated $461 billion in mortgages, including $41 billion in subprime. Despite his concerns about those loans, Mozilo told Countrywide investors that everything was fine, according to the SEC lawsuit.
Meanwhile, aside from having to appear for the occasional deposition, where rude lawyers ask him "nonsensical and insulting" questions, he has not had to bear the damage still being done to the bank that bought Countrywide, Bank of America.
The lawsuit in which Mozilo testified was one brought by a bond-insurance company, MBIA, accusing Countrywide of fraud. BofA shareholders could have to pay more than $1 billion if MBIA wins. Separately, the U.S. government has sued BofA for more than $1 billion over a Countrywide lending scheme dubbed "the hustle."
BofA shareholders have already shelled out $40 billion to cover losses from the toxic garbage Mozilo handed to them in the Countrywide sale, Bloomberg points out. Just months after it bought Countrywide, BofA paid $8.7 billion to settle predatory-lending charges. The bank has also paid hundreds of millions of dollars to settle shareholder lawsuits, charges of discriminatory lending and accusations that Countrywide overcharged customers.
Meanwhile, Mozilo has nothing but free time to golf, work on his tan and spread blame for what happened to the economy to everybody else in the world -- to the Federal Reserve and other regulators, greedy homebuyers, Fannie Mae and Freddie Mac -- to anybody but him and Countrywide.
So, yeah, why wouldn't Angelo Mozilo feel just fine?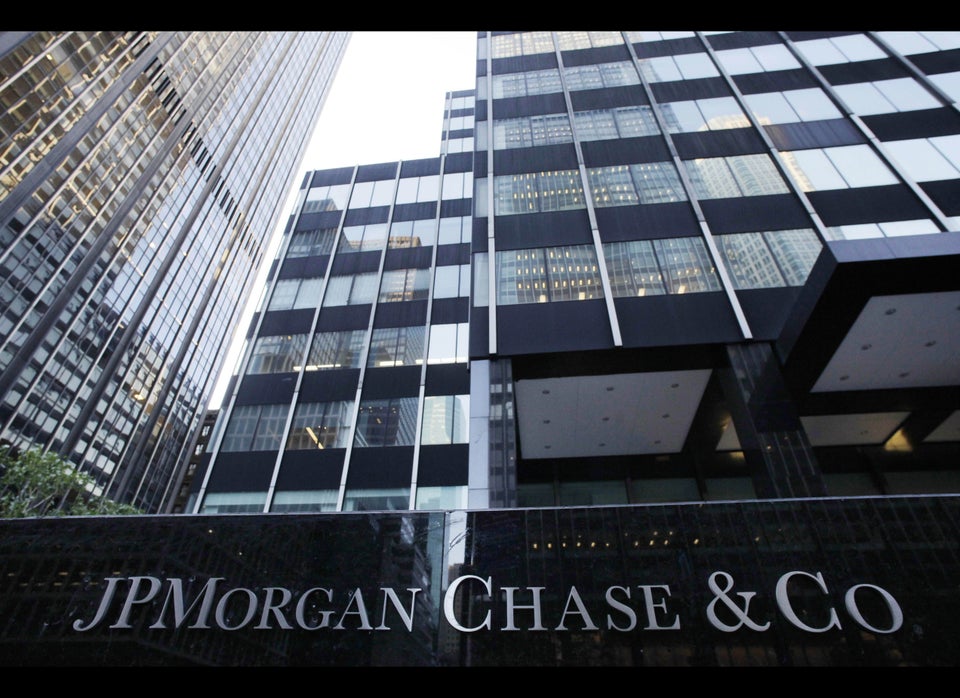 JPMorgan Whale Fail And Nine Other Big Bank Disasters
Popular in the Community