"If you watch 'Two and a Half Men,' please stop watching 'Two and a Half Men,'" Jones says around the 7:45 mark in the video below, which the website billed as "The Testimony of the Awakening of [a] star." "I'm on 'Two and a Half Men,' and I don't want to be on it. Please stop watching it, please stop filling your head with filth," he continues.
"People say it's just entertainment," he said. "Do some research on the effects of television and your brain, and I promise you, you'll have a decision to make when it comes to television, especially with what you watch on television. It's bad news."
Jones, who is 19 years old, isn't the first star to speak out against "Two and a Half Men." His rant comes about a year-and-a-half after Charlie Sheen's meltdown, during which he repeatedly ripped the show and its creator Chuck Lorre. In response, the series wrapped production early, Sheen's character was written off the show, and Ashton Kutcher joined the cast as his replacement.
Warner Bros., the production company of "Two And A Half Men," had no comment on Jones' interview.
UPDATE: According to EW, Jones could be in breach of his "Two And A Half Men" contract. "Most actors' deals typically include disparagement clauses that prohibit them from making negative statements about their show in public, but it's rare for any studio to enforce such a codicil," EW wrote. The website noted that Jones is unlikely to be fired due to the integral part he plays on "Two And A Half Men."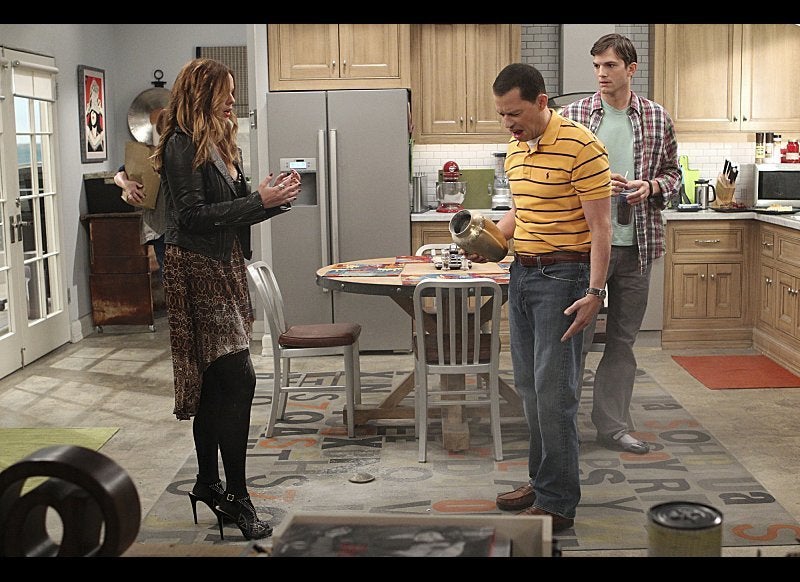 Two and a Half Men
Related
Popular in the Community