The annual British Fashion Awards took place in London on Monday night, honoring those who have made an outstanding contribution to style world. So what happened at the star-studded event? It may be easier to ask what didn't happen.
Besides all the big names in attendance (like Kate Moss, Kendall Jenner and Victoria Beckham), there were some other major moments. Apparently Cara Delevingne (who was honored with the Model of the Year award) chartered Karl Lagerfeld's private jet to make it to the event in time. Delevingne was in Austria working for Chanel (hence the loan of the jet) and booked it to London just in time. Naomi Campbell and Rihanna presented W magazine's style director, Edward Enninful, with the Isabella Blow Award for Fashion Creator. And who could forget Joan Smalls, who took a sartorial risk in a cut-out dress.
But the biggest story of the evening was Anna Wintour, who shed a few tears (we know, we know, photos of it didn't happen -- we're working on it) as she was presented with the Outstanding Achievement Award.
And if you thought Wintour crying was the craziest thing to happen all night, it wasn't. The American Vogue editor-in-chief was not only presented with her award by controversial designer John Galliano, but she also wore one of his designs. All of this comes after Galliano was fired from Dior in 2011 following an anti-Semitic rant at a bar. It looks like Wintour is of the "forgive and forget" school of thought.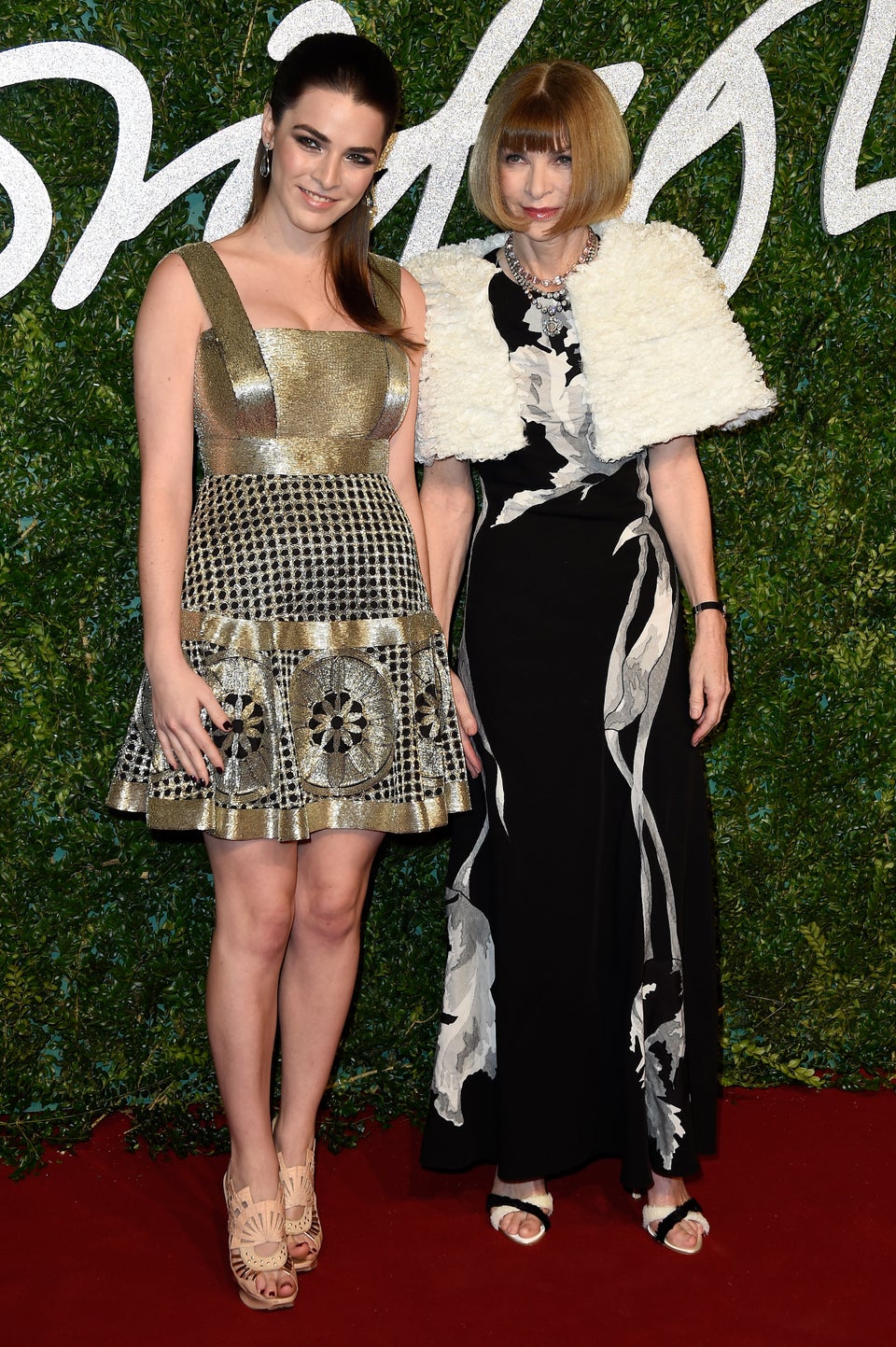 2014 British Fashion Awards Red Carpet