Anne Hathaway's huge 2012 culminated in 2013, when Hathaway won an Oscar for Best Supporting Actress for "Les Misérables." Since then, however, Hathaway's public life has remained quiet. Save for a cameo in Joseph Gordon-Levitt's "Don Jon" and an unfortunate meeting with a riptide a few weeks ago, we haven't heard much from Hathaway in the past year. Even Hathaway is under the impression that "people needed a break" from her.
That short hiatus, though, ended at Sundance: Hathaway stars in "Song One," which premiered at the prestigious film festival, a film that finds her playing an anthropologist who has to return home to New York city after her musician brother is injured in a serious car accident. While she's home, a relationship starts between her and another musician, who happens to be her brother's idol. (After "Song One," Hathaway also has a featured role in Christopher Nolan's new film, "Interstellar," which is out in November.)
I met Hathaway and first time director Kate Barker-Froyland here in Park City, Utah to discuss their new Sundance film, which had been five years in the making (the two women met on the set of "The Devil Wears Prada"), and Hathaway's role in "Interstellar." (And, as I found out, it's really hard to ignore the fact that Ted Danson happened to be sitting only a few feet away.)
I've been doing this job long enough that I don't get starstruck, but Sam Malone is sitting right there.
Hathaway: I understand completely. The first few time I met Ted, I couldn't do anything but stare at my shoes [laughs]. Do you need to take a breath?
No, I'm good. Thank you, though. Also, I'm glad you're actually here. I was worried with all of the headlines a couple of weeks ago.
Hathaway: Oh! [Laughs] Thank you. Thank you.
Casting Anne Hathaway seems like a casting coup for your first feature-length film. How did that happen?
Barker-Froyland: Basically, we sent the script to Annie and her husband and they said they wanted to produce it -- that they really connected with the script. And, yeah, I wasn't expecting in anyway that she would be interested in the part. So, I was kind of taken aback. I was really happy. And the part was so perfect for you, I started re-writing with Annie in mind.
Before I saw it, based on the title, I assumed this movie would be a movie where Anne Hathaway is singing a lot again.
Hathaway:That misconception has gotten out there, yeah.
It's certainly not "Les Mis" again.
Hathaway: No, no. And it's a very different film than that, but I don't play a singer or a musician -- I play an anthropologist. So, I don't think it would have felt organic at all if all of a sudden Franny had this secretly honed talent. So, it was fun to get to sing and to find a place in my voice that it sounded like it was untrained and tentative and shy. But, I thought, you know, she comes from a musical family so she probably has a nice voice, but just isn't a singer.
You got to sings songs by the band America.
Hathaway: And I got to sing that lovely, lovely song -- and write a new one, writing new lyrics to The Zombies' song.
If you recorded "Anne Hathaway sings the hits of America," I would buy that album.
Hathaway: [Laughing] Okay. I will keep that in my back pocket.
If things start going bad for you career-wise, you'll have that.
Hathaway: [Laughs] And I will have one listener.
Was doing a small film by design after the big year you had in 2012?
Hathaway: I think there's a common misconception about actors -- that we have a lot more control than we do about when things happen. We met on this in 2011 -- I was working on Batman -- and then we developed this script and the music for two years, then we shot it in June. And we had been planning on shooting in the fall and then Chris Nolan called with an offer for a part in his new movie ...
Hathaway: Yeah. So, we would either have to wait and push until after that -- which nobody wanted to do -- or move it up and have a truncated pre-production, which is what wound up happening. It didn't have anything to do with Oscars or anything like that, it was always the story that I believed in.
It does seem like nice timing, at least.
Hathaway: Oh, I am not complaining about how it's working out [laughs].
Was this a good experience coming from short films to make a feature length film?
Barker-Froyland: Yeah, it was a great experience. I mean, the whole process took about five years. So, it's a much longer process than any of my short films. I just really love writing and I love directing. I would love to direct something else -- it doesn't have to be my own.
You were very much part of our lives in 2012, but we didn't see you much in 2013. I think people miss you.
Hathaway: My impression is that people needed a break from me [laughs].
I don't know if that's true. Regardless, your cameo in "Don Jon" went over well.
Hathaway: I am so proud of Joey and how well that went. You know, I so believe in him as an artist and I was so thrilled when he called and said, "Hey, want to come work on a day and shoot a romantic comedy with me and Channing Tatum?" That's the best invitation ever. And it's really exciting to get to work with your friends -- because I think you care about things more, you know?
You're going to work with Christopher Nolan again in "Interstellar," and here you're working with a first-time director. How do you choose what directors you like to work with?
Hathaway: Well, Kate and I worked together on "The Devil Wears Prada." I didn't know her very well on that ...
So there was a familiarity.
Hathaway: Yeah. And if you look at it that way, David Frankel is endorsing her, Jonathan Demme is endorsing her -- her work has been viewed by a lot of talented directors who all think she is talented. Yes, she's a first-time director, but she already had a reputation as being someone who was going to be a great director. For me, I was just really psyched that she let my husband and me produce -- we had never produced anything before -- so I kind of learned on her film, you know [laughs]?
After watching the "Interstellar" trailer ... Christopher Nolan sure knows how to build anticipation.
Hathaway: He is really in a class by himself as a filmmaker. And the thing that's so cool about this is that he just got honored at Slamdance. They debuted his first film, which was called "Following," which is fantastic. I don't know, I was just thinking about that -- here he is and his career has gone so spectacularly well. And I was thinking about Kate and all of the tenacity and grit she showed in getting this film made. And it's really inspiring to be here and be around people who are really making it happen for themselves, like Chris once had to.
That's why I like coming, too. But, I am very tired.
Mike Ryan is senior writer for Huffington Post Entertainment. You can contact him directly on Twitter.
Support HuffPost
The Stakes Have Never Been Higher
Before You Go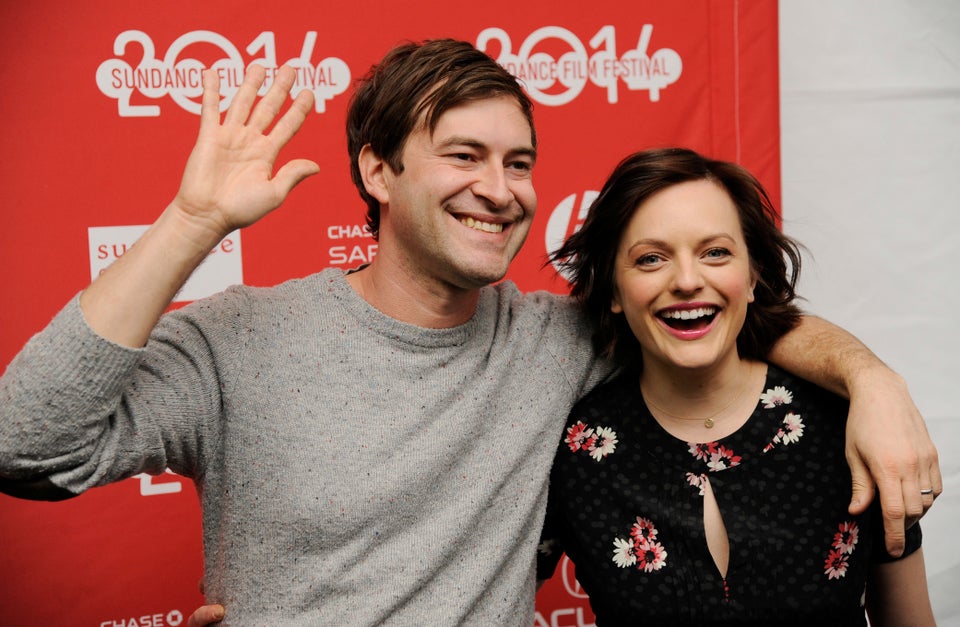 Sundance Film Festival 2014
Popular in the Community