When it was announced that Valentino would design Anne Hathaway's wedding dress, all we could do was wait impatiently on the edge of our seats for the big-day reveal. And the knowledge that Valentino came out of retirement -- he stopped designing for his fashion house in 2008 -- to pay tribute to his muse ("She's like my daughter!" he has said) only made the wait more unbearable.
On September 29th, Anne Hathaway wed Adam Shulman in a sunset ceremony in California's scenic Big Sur. From what we can tell from the fuzzy, albeit stunning, photos -- leave it to Anne Hathaway to look this gorgeous even out of focus -- the gown features a gauzy, tulle overskirt and an elegant off-the-shoulder-neckline fashioned from the same fabric. Here, 12 similar wedding dress styles.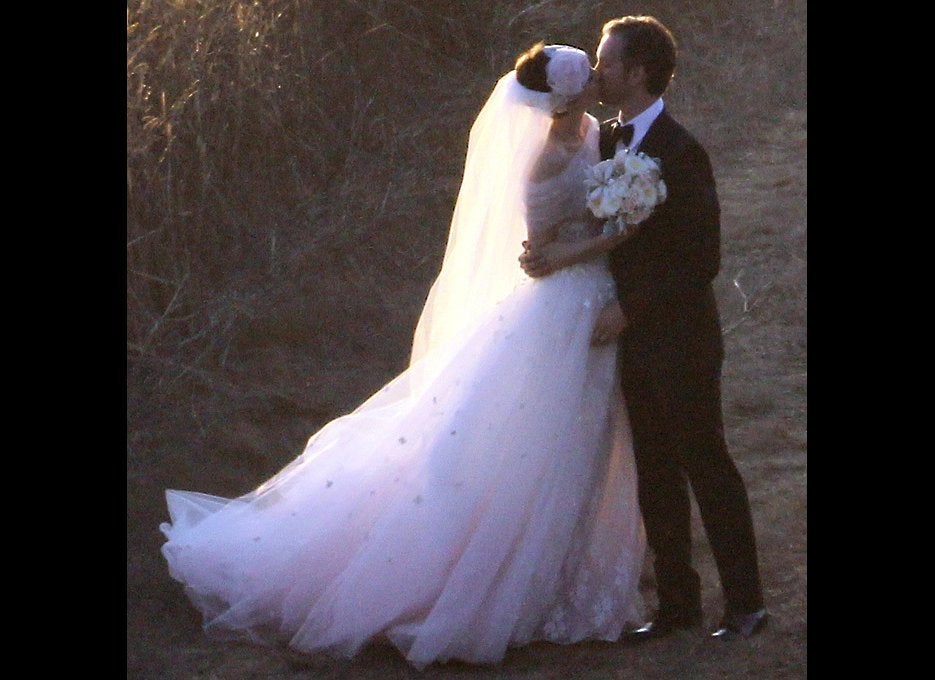 Anne Hathaway's Wedding Dress: Get the Look!
Related