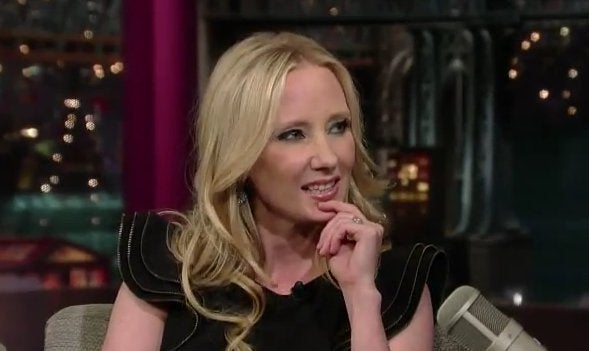 *UPDATE* Heche's ex is "disturbed" by her public comments and fires back.
Anne Heche made a painfully unabashed case against marriage Wednesday night when she told David Letterman her ex-husband was a "lazy ass."
Six months ago her long and bitter divorce battle with Coley Laffoon finally ended, leaving him with a big settlement and shared custody of their seven-year-old son, Homer, but the feud continues. "It's funny because you can't quite let go of the ex," she said.
When asked what Laffoon does for a living, the actress said, "He goes out to the mailbox and he opens up the little mailbox door and goes, 'Oh! I got a check from Anne! Oh! I got a check from Anne! Yay!'"
Her advice: "Don't get married. Forever engaged is a wonderful romantic thing to do."
WATCH: