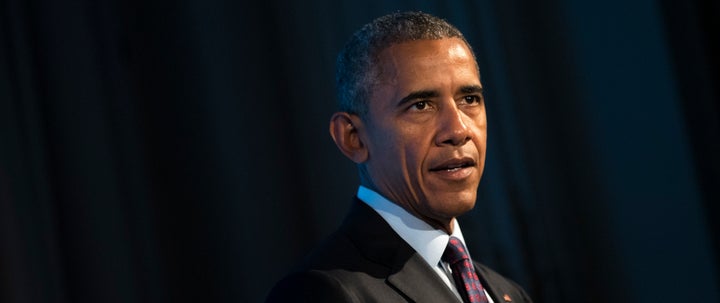 WASHINGTON ― One of Hillary Clinton's closest advisers is calling into question the terms of President Barack Obama's most prominent outstanding foreign policy goal, the latest signal that the Trans-Pacific Partnership is facing extremely long odds.
In a frank speech on Wednesday, Anne-Marie Slaughter voiced concerns over the economic logic of the Trans-Pacific Partnership, a major free trade pact the Obama administration has negotiated with 11 nations.
"I'm not sure what I think," Slaughter said, describing the TPP as an extension of a decades-old globalization agenda that is "not working for too many Americans."
"We need a conversation where people can express their views and maybe think anew without feeling like they're going to be dinged or typed or accused of heresy," she said. 
Slaughter, who spent two years in the State Department under Clinton, has been an influential member of the U.S. foreign policy establishment for decades, with academic posts at the University of Chicago, Harvard and Princeton. She currently runs The New America Foundation, a centrist Washington think tank. (She's most widely known for having penned the controversial essay "Why Women Still Can't Have It All.")
She and other policy wonks aren't going to determine TPP's ultimate fate ― Congress will. House Speaker Paul Ryan (R-Wis.), a staunch TPP supporter, has said he will not bring the pact up for a vote this year, because he does not have the votes to pass it.
But Slaughter's comments reflect a genuine shift in the way Washington is thinking about trade policy. Populists on both the left and right have always been critical of the general logic behind globalization. But within the centrist establishment, it has long been a bipartisan tenet of faith that globalization is good for both the United States and its trading partners. That consensus is now showing signs of wear.
"There's a sense that the system is not working, that the free trade mantra that I grew up with, which is, it's good for everybody, it expands the pie, we should absolutely want it .... Well, that system ― a lot of people don't think is working," Slaughter said.
This is not the way Obama has pitched TPP to skeptical Democrats. Rather than calling it an extension of old trade policies, Obama has described TPP as a break with the "status quo" that will "rewrite the rules of trade to benefit America's middle class."
TPP is, however, largely based on the North American Free Trade Agreement, which President Bill Clinton signed into law in 1993. Obama has touted the TPP's labor and environmental chapters as improvements on NAFTA, but the pact remains broadly opposed by green groups, and labor unions do not believe the worker protections in it will be enforced.
Clinton herself championed the TPP while secretary of state, but has opposed it as a presidential candidate. Her Republican challenger, Donald Trump, also opposes the trade plan.
While Slaughter questioned the economic logic behind TPP, she maintained her support for the pact as a matter of foreign policy. After leading the TPP talks with 11 other nations for years, the United States would undermine its international clout by backing out now.
"We don't have a lot of cards to play in Asia, and this is a big one, and if it doesn't go through we will lose face ― big face," Slaughter said.
Sign up for the HuffPost Must Reads newsletter. Each Sunday, we will bring you the best original reporting, longform writing and breaking news from The Huffington Post and around the web, plus behind-the-scenes looks at how it's all made. Click here to sign up!
Calling all HuffPost superfans!
Sign up for membership to become a founding member and help shape HuffPost's next chapter