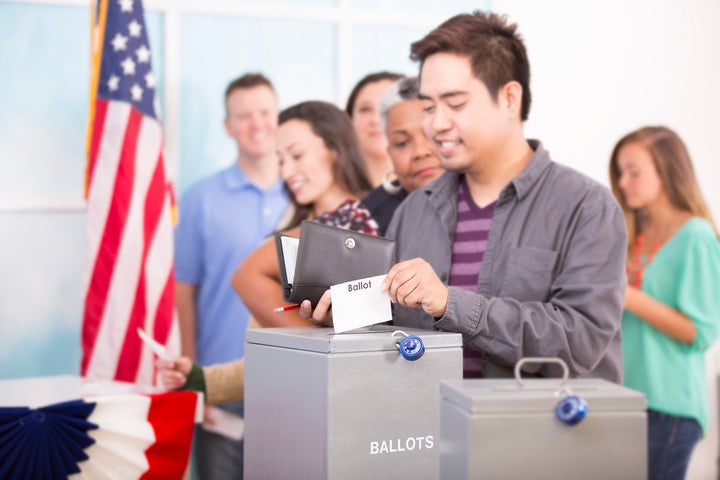 As a young girl, I had a best friend I hung out with every week at Chinese school. We were inseparable. When she abruptly stopped coming to class one day, I was angry at her parents for making her move back to China. My friend was terrible at speaking Chinese and could not read it at all. I couldn't understand why her parents would uproot her from school in the U.S., where she was a talented student. I felt like her future had been thrown away.
In a way, it had been. Years later, my parents told me that my friend's parents did not choose to move back to China. They were deported after her dad's visa expired.
Undocumented Asian Americans are part of our local community. In fact, one in six Asian immigrants in Virginia is undocumented. The largest undocumented groups in the US are Indian, Chinese, Filipino, and Korean. If you are in any Asian community, you definitely know someone who is undocumented. You may not know it because they are hiding it. The stigma surrounding immigration status in Asian American circles is forcing the most vulnerable people in our communities to hide their pain and terror for the sake of everyone else's comfort.
As a consequence, we are often pitted against other people of color as the "model minority" — and our perceived success is used to deflect criticisms of racist policies that hurt other groups, particularly black, native and Latinx communities. However, the "model minority" myth comes at a high cost – and as much as we want to pretend otherwise, the anti-immigrant policies of Ed Gillespie, the Republican candidate for governor of Virginia, also target the Asian American community.
Make no mistake: Ed Gillespie's extremist platform would be absolutely devastating for immigrant communities, including Asian Americans. His proposed policies partner with Immigration and Customs Enforcement (ICE) to prey on immigrants and people of color. Immigration officers camp outside churches and court hearings to detain homeless people and victims of domestic violence in the midst of their most vulnerable moments. They inflict brutal injustices on pregnant women, sick children and others across the country. Why would we want more of these heartless actions in Virginia?
Gillespie's effort to create division among Virginians has never been more obvious than in his campaign's recent ad linking MS-13, a Latinx gang, to gubernatorial candidate, Ralph Northam's, tie-breaking vote defeating an anti-sanctuary cities bill. Using Trump-like rhetoric, the ad tries to link sanctuary cities with criminal activity, even though sanctuary cities have no bearing on criminal or gang-related policies. Gillespie's ads are intended to send a message to undocumented immigrants that they are not welcome in the Commonwealth.
On November 7, we cannot remain silent. We cannot stand on the sidelines and watch as our families, neighbors, friends and classmates disappear in the dark of night. We need policies that will ensure immigrants receive fair treatment. We need policies that pro-actively protect us from Trump and Gillespie assaults on our communities. That's why it's more important than ever to vote for Ralph Northam on Tuesday to make sure our state protects and values its immigrant communities.
Ed Gillespie is trying to tear the Commonwealth apart. He thinks he can win votes by turning citizens against each other to shore up support for his despicable anti-immigrant policies. But I want a governor who will bring our diverse communities together, which is why I'm voting for Ralph Northam. I urge my fellow Asian Americans and all Virginians to do the same.
Helen Li is a Fairfax County resident, community activist and writing fellow for the Center for Community Change Action.