And, you can take a deep breath out. The art world insanity that is Art Basel Miami Beach has finally come to a close, leaving behind its usual trail of exhaustion, hangovers and overstimulated visuals. We're proud to say we made it through the whirlwind alive and saw some great art in the process.
The main fair, a labyrinth of Blue Chip artworks and overpriced snacks, was full of the usual suspects, whose names often adorn gallery pamphlets and auction listings outside of Miami. But we've compiled a list of the artists who stood out from the pack, whether for their daring subject matter, medium or aesthetic. These are the hot artists to watch from ABMB 2013.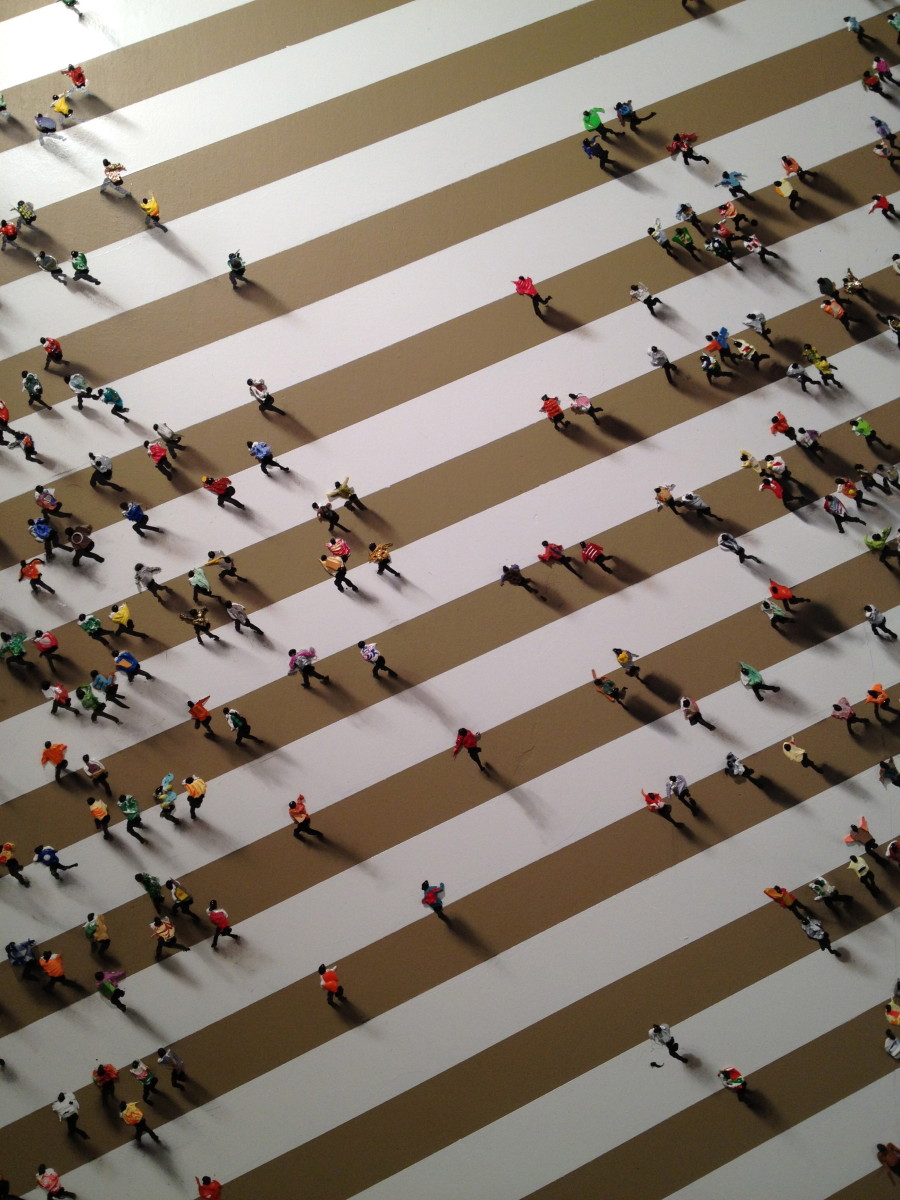 From afar, Genoves' "Trayecta" looked like a zoomed out view of a cartoonish world disaster. As the viewer gets closer, however, Genoves' black forms are unmasked as tiny stick figures dressed in textural globs of paint. Staples, fabrics, shoelaces and other odd materials adorn the little guys as well, turning the frenzied crowd into a miniature craft graveyard. The Spanish artist had a pack of fairgoers gathered around each work, pointing out materials and spectacular paint dollops with glee.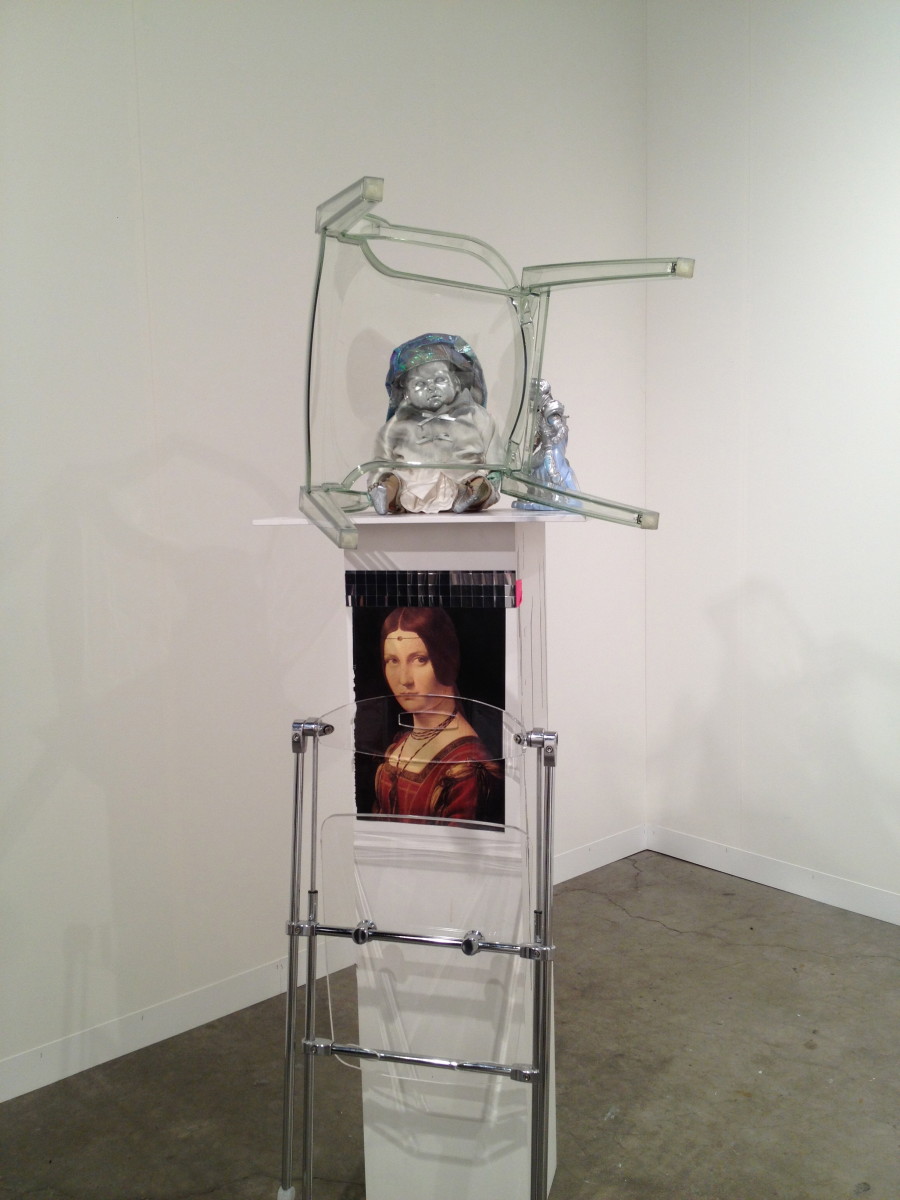 Genzken was definitely the artist to watch at this year's fair. Showing at both David Zwirner and Hauser + Wirth, the 65-year-old German artist seemed to be lurking around every corner with her assemblage sculptures. Somewhere between a spiritual totem and a student's slapdash diorama, Genzken brings collage into three dimensions like no other. Her radical works beg the viewer to crack their code, with their cheesy un-artiness laughing silently at the same time.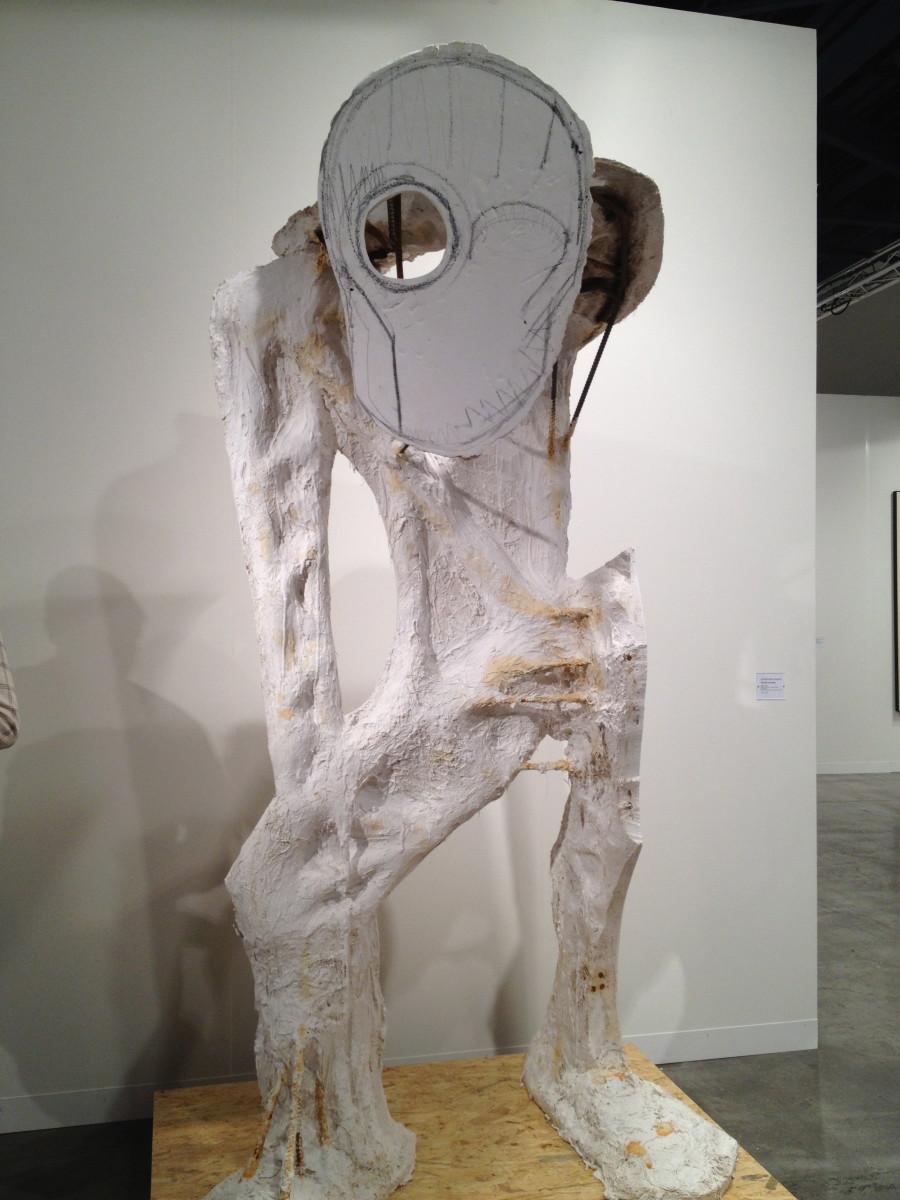 Houseago's hunching skeleton snowman loomed over fairgoers with an angular form and a strangely stylish pose. "Devil I" teetered between being genuinely threatening and slightly awkward, which only deepened the mystery of its construction. The piece -- like an Alberto Giacometti mixed with a folkloric golem -- illuminates the unavoidable weirdness of your body as well as its own.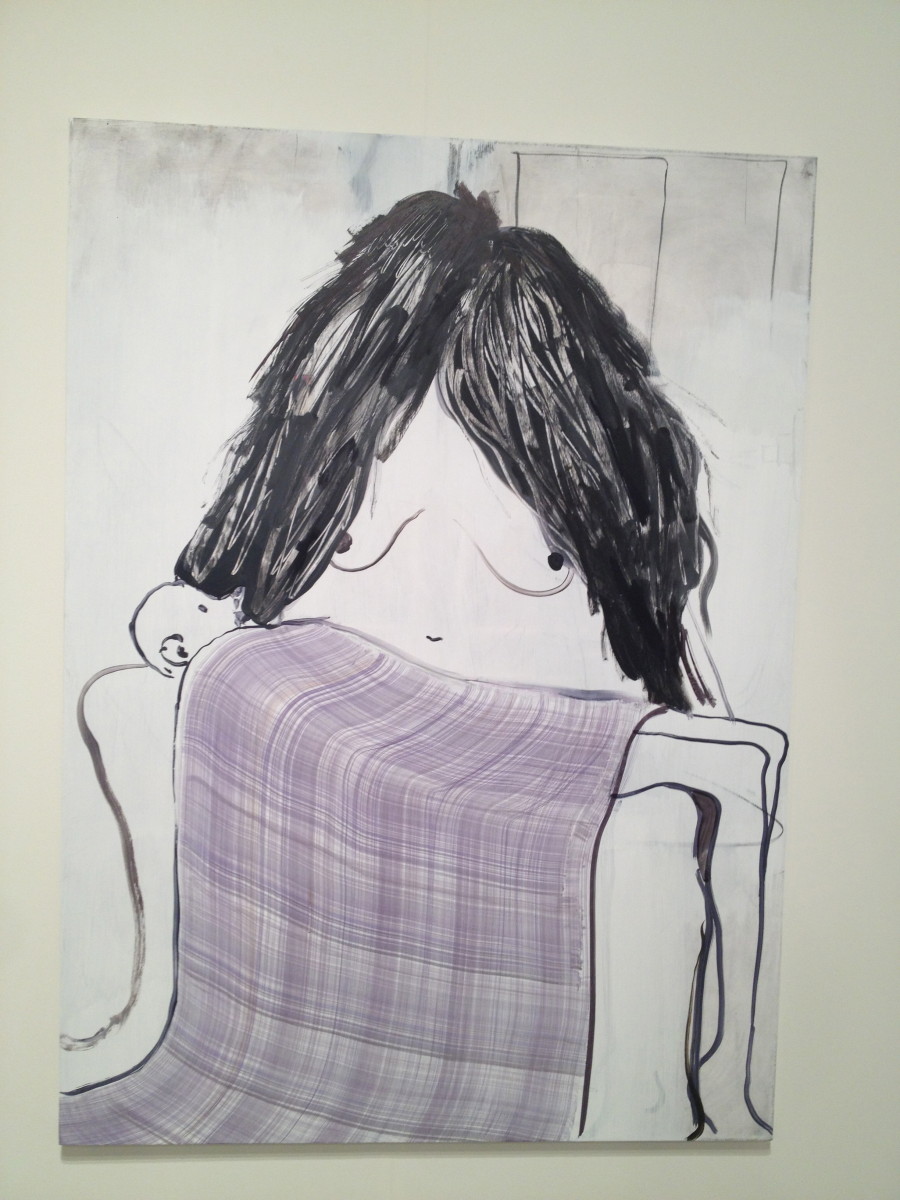 Kantarovsky's dreamy canvases dwell in a weightless land between imagination and nostalgia, an edgy joke and a partially remembered fairy tale. The simple and flowing depictions recall a Pre-Raphaelite painting, a New Yorker cartoon or a bedtime story illustration. The intimate and straightforward works capture your adult brain and your childhood heart at once.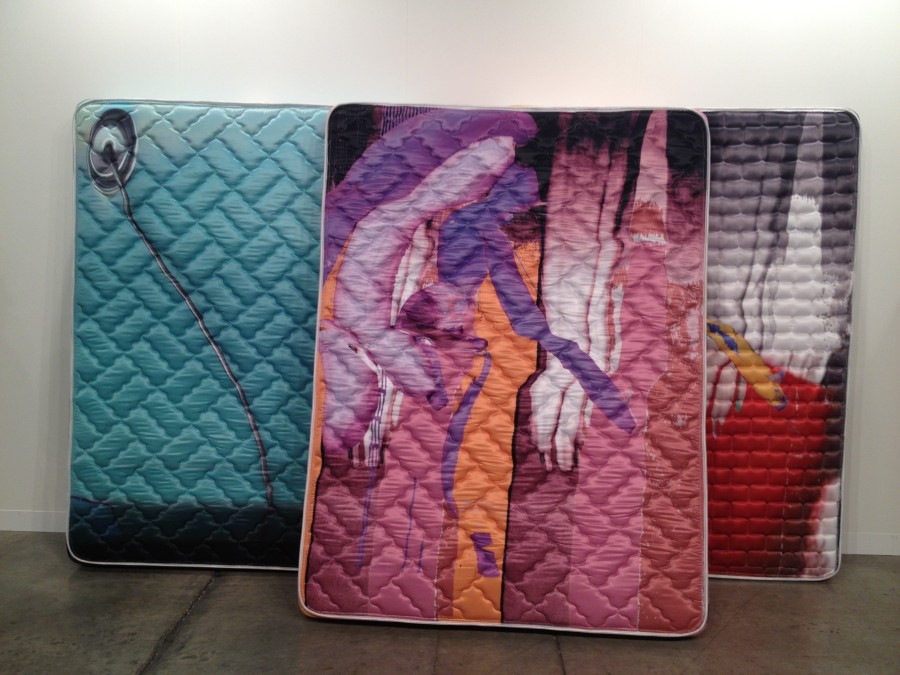 Wade Guyton and Kelley Walker transform everyday materials into explosive pop worlds, conjuring a colorful chaos that is part Salvador Dali, part 1980s thrift store find. The big and comfy artworks were casually leaning on the fair's white walls, channeling the energy and heat of Miami itself into the often overly stuffy fair.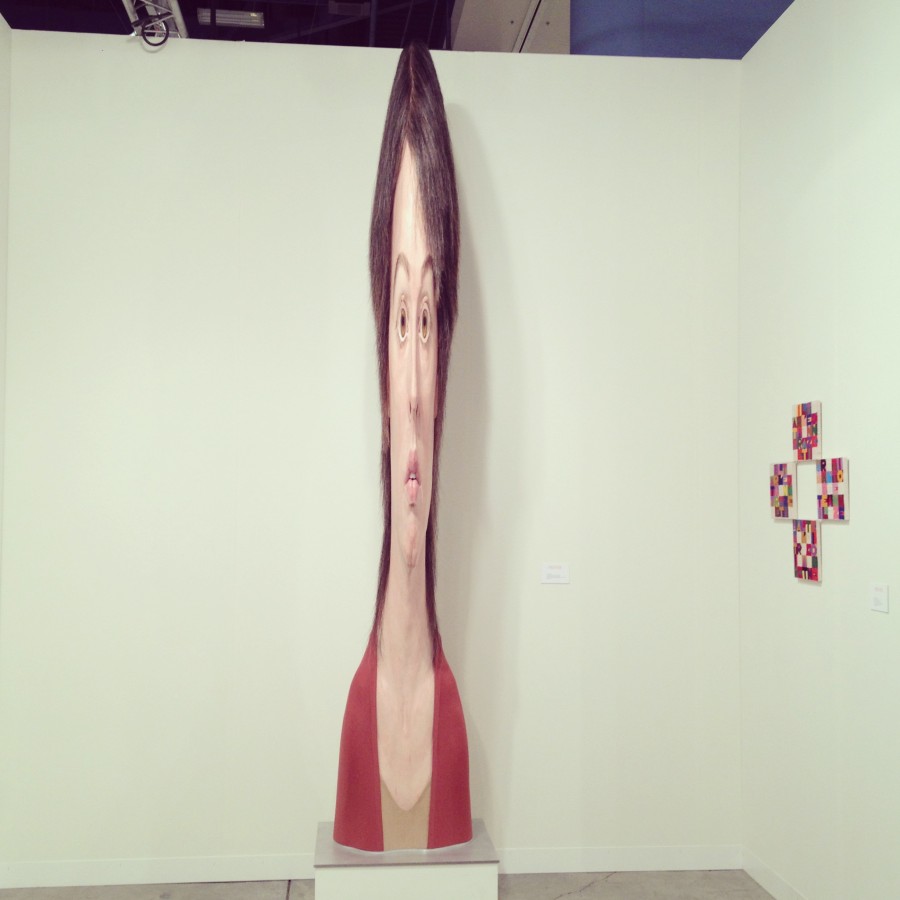 Penny's mind-bending op art sculpture was definitely the crowd favorite. His sculpture of a woman's face looked as if it had been pinched from the top and dragged upward, warping it into a skinny contortion that convinced the viewers -- no matter where they were standing -- that their eyes were against them. The warped vision, topped with a realistic, wiry head of hair, looked more like a nightmarish invasion than another sculpture in the fair.
7. Kerry James Marshall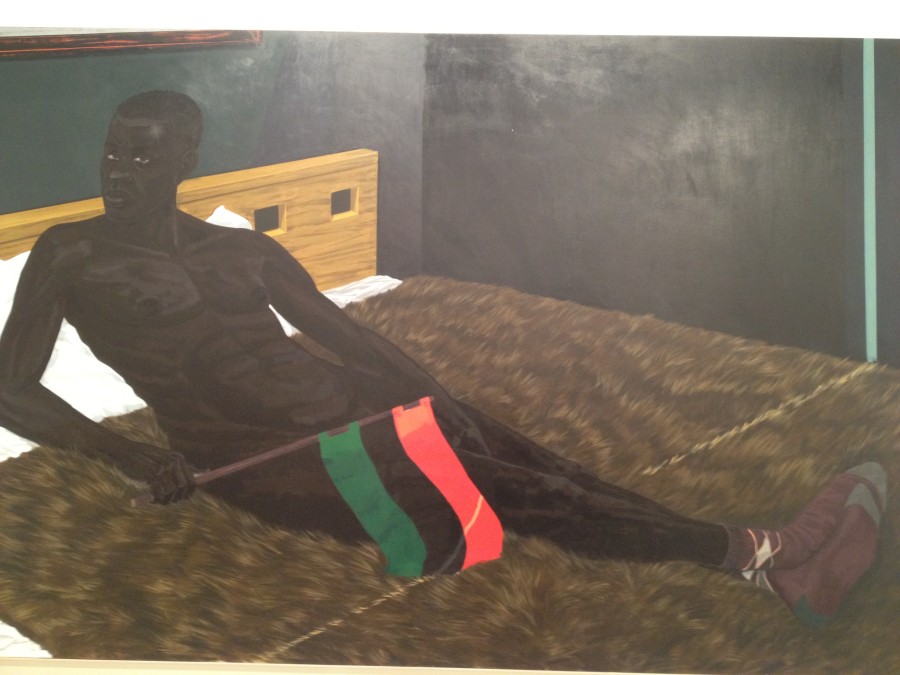 Marshall's "Untitled" depicts a lounging nude, though not one we're used to seeing. The elegant and chiseled form dons only argyle socks, draping a Pan-African flag over himself for modesty. Allegory, art history, civil rights and folktales whirl through Marshall's charged depiction, which glares back at the viewer with an unabashed gaze. The work was a wonderful example of how powerful a simple figurative painting can be.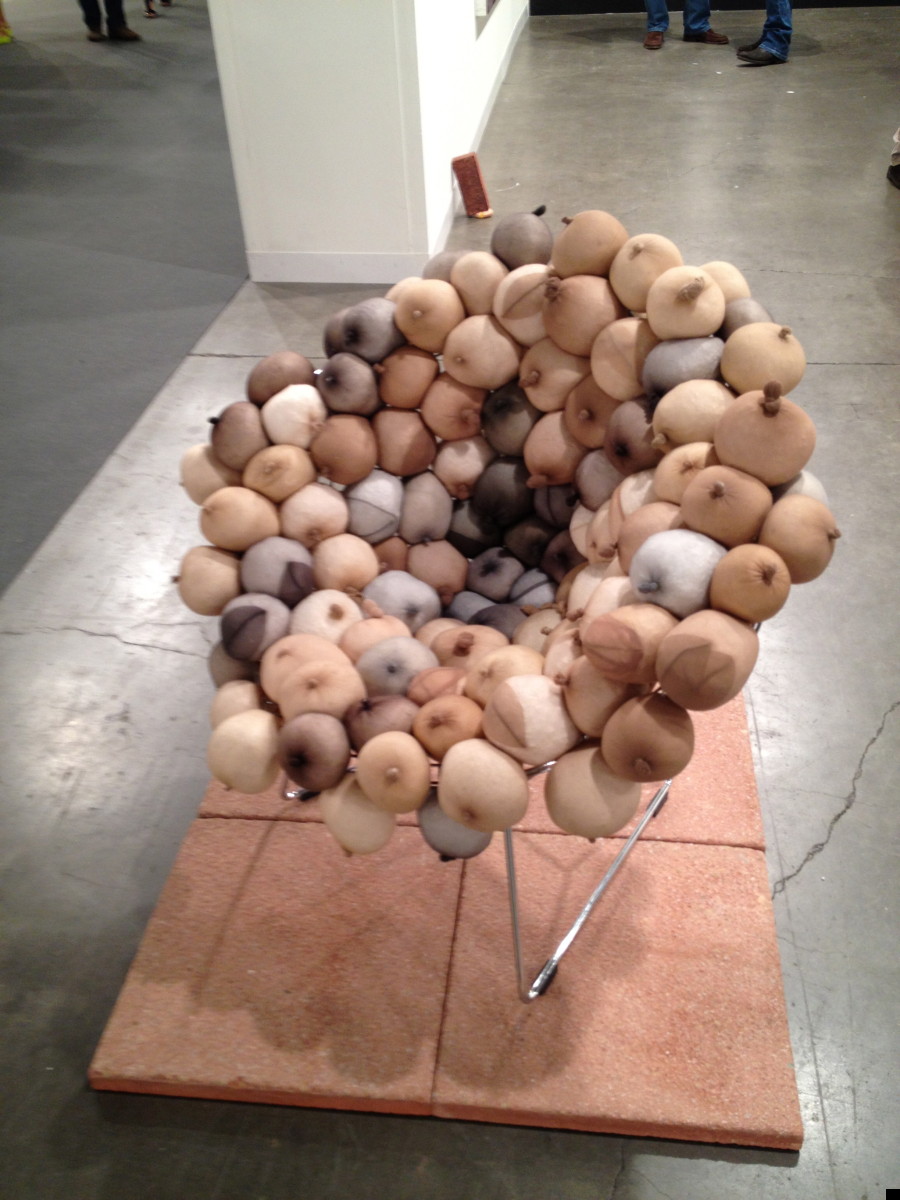 Few titles had as good a ring to them as Lucas' "Tit Chair." The bawdy yet surprisingly innocent and delicate piece was composed of tights and fluff, offering viewers some delightful puppet porn in a sea of serious art. The YBA artist's anatomically incorrect sculptures were a lovely scoff to the stuffiness in the air. Though Tracey Emin was far more publicized this week, Lucas was surely the most badass YBA artist represented in our book.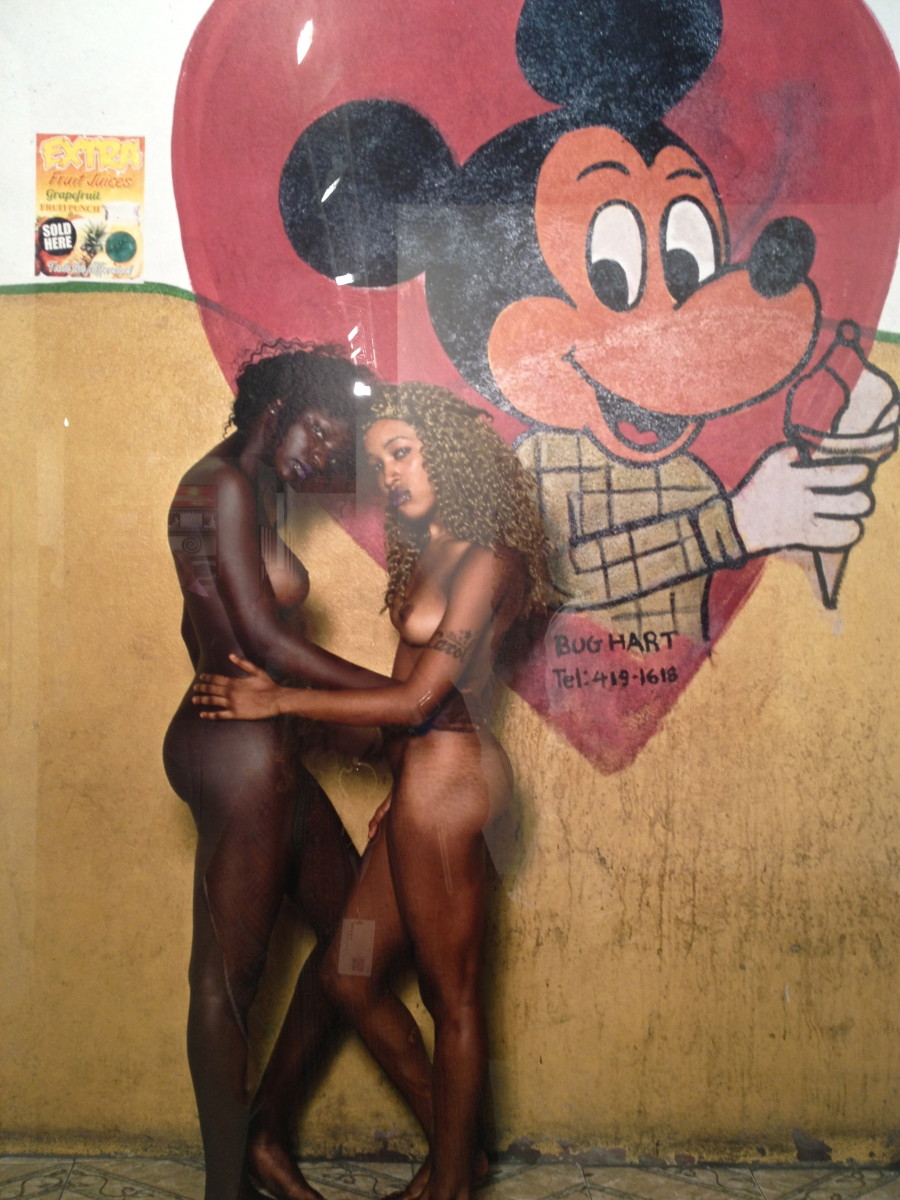 Lawson's photographic portraits focus on the stories told through, and written literally on, black bodies. Her staged photograph "Mickey & Friends <3" combines glaring cultural messages with the subtler ones embedded in her subjects' flesh and poses -- messages of sexuality, violence and power. Her artworks mix an overload of cultural imagery with the singular significance of the body when charged with human identity, showing how undeniably more powerful the latter is.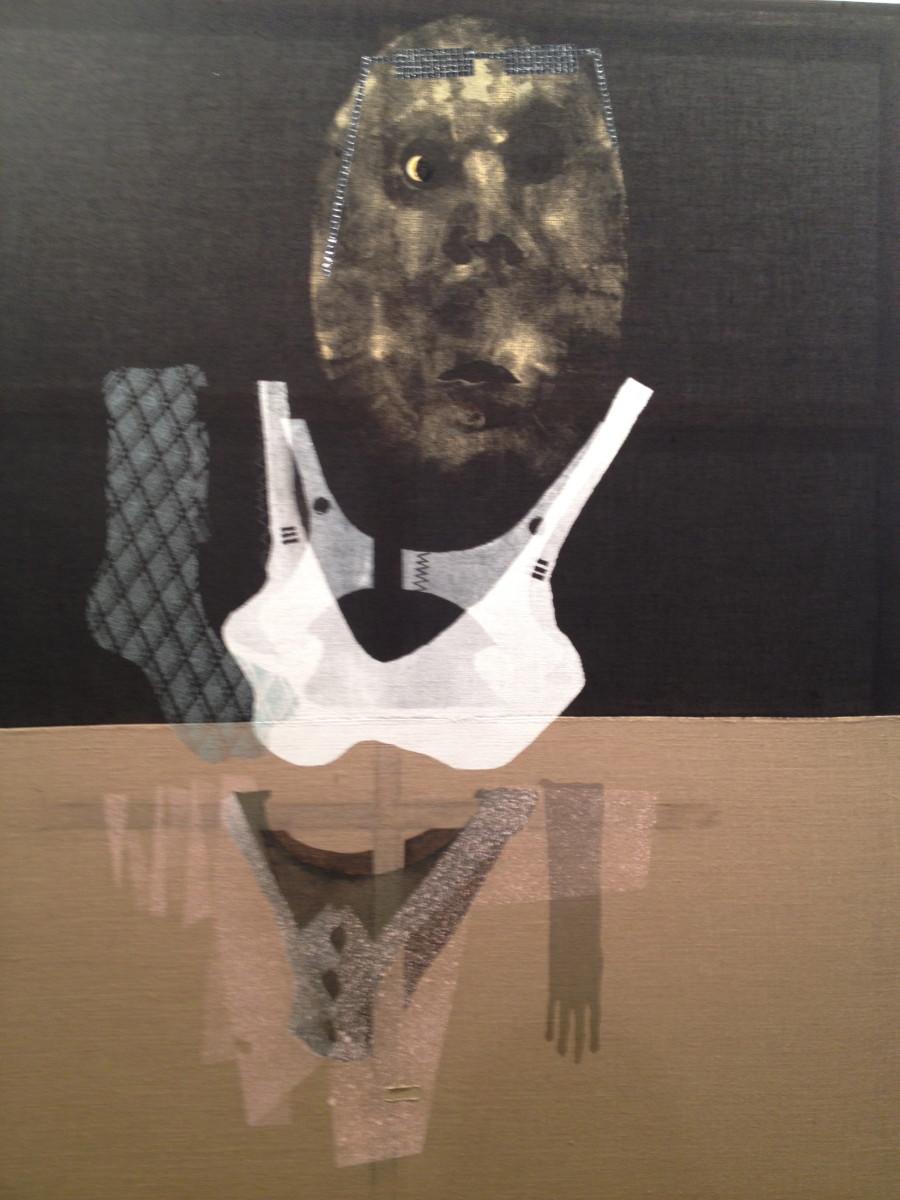 While the majority of female forms depicted in the fair were infantilized, sexualized or romanticized, Vukoje's "Petota" was refreshingly grotesque. The monstrous, moony figure donned lingerie and rhinestoned glasses, as well as a humorously confused expression, seemingly wondering what exactly wasn't working. Vukoje's multilayered paintings combine familiar imagery and something darkly alien, casting a funny and unsettling impression of femininity.
REAL LIFE. REAL NEWS. REAL VOICES.
Help us tell more of the stories that matter from voices that too often remain unheard.