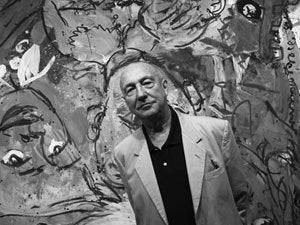 Before January, artist Georg Baselitz was known for his Neo-Expressionist paintings. After his interview with Spiegel Online, however, he'll likely be known as the artist who said: "Women don't paint very well." If you were unaware of this claim or — gasp — disagree, Baselitz assures his incredulous interviewers, it's a "fact."
Read the worst lines from the three-page interview with Susanne Beyer and Ulrike Knöfel below:
Spiegel: The market only embraces a few women. There are hardly any women among the most expensive artists.

Baselitz: Oh God! Women simply don't pass the test.

Spiegel: What test?

Baselitz: The market test, the value test.

Spiegel: What's that supposed to mean?

Baselitz: Women don't paint very well. It's a fact. There are, of course, exceptions. Agnes Martin or, from the past, Paula Modersohn-Becker. I feel happy whenever I see one of her paintings. But she is no Picasso, no Modigliani and no Gauguin.

Spiegel: So women supposedly don't paint very well.

Baselitz: Not supposedly. And that despite the fact that they still constitute the majority of students in the art academies.

Spiegel: It probably isn't a genetic defect.
The interview ends shortly after this unbelievable exchange.
In the cringe-inducing interview the once provocative artist also complains about the lack of attendees at his most recent show: "I had two big exhibitions in Dresden, but no one went." Maybe this whole interview is a desperate ploy to revive the tail end of an unfulfilling art career? Nevertheless, it puts a pit in our stomachs when a museum-level artist can make such offensive statements and the whole trainwreck is simply referred to as "unfortunate commentary."
Leave us your thoughts on Baselitz' egregious claims in the comments. To lighten the mood, we also recommend checking out our news page solely devoted to female artists. Who knows? You might like many of them better than our dear friend Baselitz.
Relive some of the art world's other biggest blunders in the slideshow below: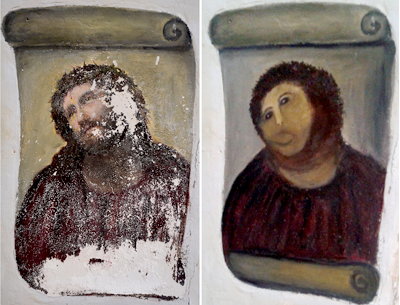 Most Embarrassing Art Moments Of 2012
Related
Popular in the Community