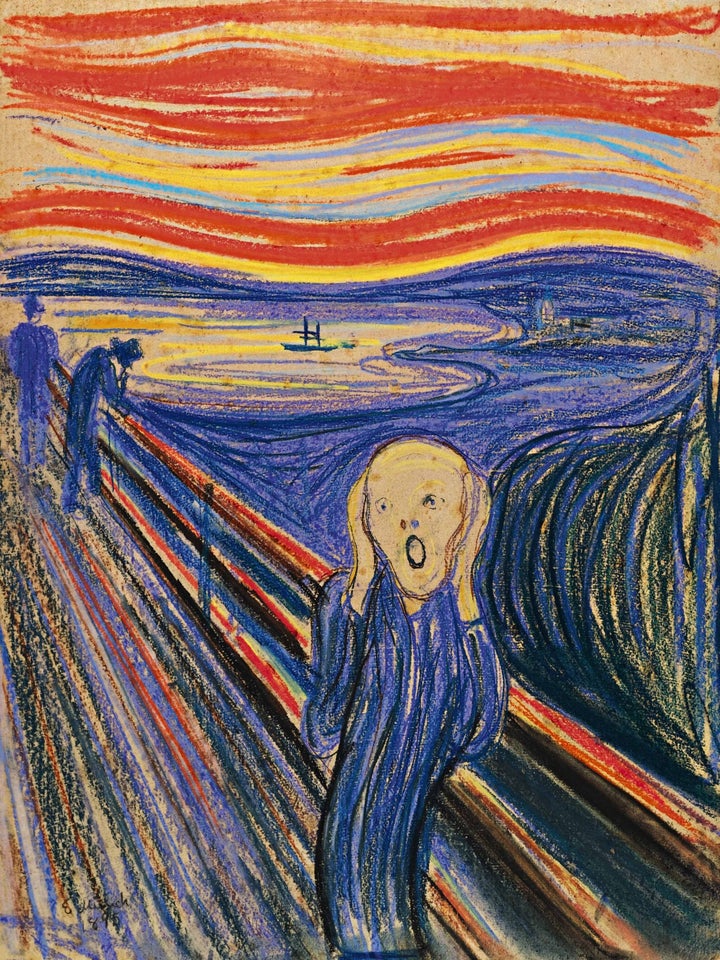 When a big break comes in an artist's career, will that person realize it, or know how to take advantage of it? Artists who are just starting out look to the future with boundless hopes, most to be dashed by the reality of getting a paying job, trying to find the time to make art on the side for a public that rarely shows any interest. The career break is the act of being discovered, a storied example of which occurred when starting-up art dealer Leo Castelli happened to walk into Jasper John's studio during a visit to Robert Rauschenberg. Castelli was intrigued by what he saw, and his gallery made both Johns and Rauschenberg rich and famous. The career break might seem to be the first real sale of a work ("Here we go") or being awarded a prize as well as having some art dealer decide to represent one's work. Some breaks turn out to be temporary confidence boosters, becoming just one more line on a resume (other works don't sell, the prize doesn't lead to sales, the dealer does very little to promote or sell one's artwork), while others elevate the artist to a new level of visibility and collectibility.
Such an event, for watercolor artist Dean Mitchell, was the 1990 Hubbard Art Award for Excellence, of which Mitchell was one of five finalists. He didn't win the $250,000 grand prize -- another painter, Howard Terpning, did -- but the exposure from placing in the contest and the fact that the museum founders, R.D. and Joan Dale Hubbard, purchased his entry (entitled "Rowena") for $25,000 raised his stature enormously.
The Hubbard Art Award, which was discontinued after 1991, was a significant event because of "the caliber of the artists invited, the prize money involved and the fact that it was promoted so extensively," Mitchell said. "After the Hubbard, politicians contacted me, wanting to be seen with me. I had gallery owners and museum curators asking to show my work. And, of course, having the Hubbards pay $25,000 for my painting meant that I could raise my prices in the marketplace."
Prior to the contest, $10,000 was the highest price anyone had paid for Mitchell's work. A year afterwards, a portrait of the artist's uncle who was dying of cancer, entitled "Release Me," sold to a private collector for $40,000. Another painting, "Psalms 4:1," a portrait of the artist's wife kneeling and praying, sold for $30,000. That picture, which he had painted in 1989, was originally priced at $2,500 and could not find a buyer at the time.
"I knew, right after the Hubbard, that this was the time to test the market, so I raised the price to $30,000," Mitchell said. "If I couldn't get that sort of money then, I never would."
Perhaps most extraordinary is that the artist, who lives in Overland Park, Kansas, not only recognized that the Hubbard was a break in his career but knew how to capitalize on it. He had been entering, and winning, art competitions since the late 1970s, viewing each achievement as a stepping stone. Every new award resulted in a press release to local and regional media; awards also led to membership in the National Watercolor Society at age 23 and the American Watercolor Society at 28. Competitions were entered on the basis of how showing well there might advance his opportunities in the future.
"You can send to shows everywhere. You can win awards up the wazoo," Mitchell said, "but I wanted shows that were hooked up to major museums" -- that is, the shows take place at museums -- "because museums led a certain prestige to the show and to the artists in them. And, also, museums buy works from these shows." Again, every museum purchase led to a new press release and brochures to a growing body of collections.
Mitchell also studied the jurors for the shows he entered, selecting those who were connected to major museums ("they might someday buy my work for their institutions") or were members of the National Academy of Design ("I want to keep my name and work before them, because I may become a member that way.").
Entering show after show has been important for Mitchell, as "the public forgets your name very quickly, and people want to know what's new." Leaving the show circuit for more lasting recognition, he added, requires "a retrospective or a book" about one's art. The renown from the Hubbard Art Award helped him here, as an ever-higher level of exhibitions since 1990 had to a retrospective at the Marianna Kistler Beach Museum of Art at the University of Kansas in October.
An additional credit that Mitchell gives the Hubbard is "breaking the ice for museums buying a black artist's images of black people," he said. "Museums will buy the work of primitive black artists or stylized images, like those of Romare Bearden and Jacob Lawrence, but not the realist images of an academically trained artist."
He noted that the art world still has a long way to go in this area. His earliest and still largest area of sales were of white figures, generally women, and slowly his paintings of black women have begun to sell. Mitchell's audience has been principally white buyers. "It's hard to get the black community interested in buying art," he said, "and, when they buy, it's usually Picasso or Matisse, because they think it has to be blue-chip investment art."
He added that "it's easier to sell the female figure, white or black. The male figure is much tougher, and the black male figure is almost impossible."
REAL LIFE. REAL NEWS. REAL VOICES.
Help us tell more of the stories that matter from voices that too often remain unheard.