The white-sand beaches and vibrant nightlife of New Jersey's Asbury Park have made it a longtime haven for queer travelers. Still, the seaside hamlet is often wrongly dismissed as a third banana when compared to popular LGBT resort towns like Provincetown, Massachusetts and New York's Fire Island, lacking the wealth of accommodations enjoyed by its northern counterparts.
Enter David Bowd and Kevin O'Shea of Salt Hotels. The longtime couple, who split their time between Provincetown and New York, fell in love with Asbury Park over a series of visits and sought an opportunity to create an all-new hotel experience, the type of which the town hadn't seen in half a century.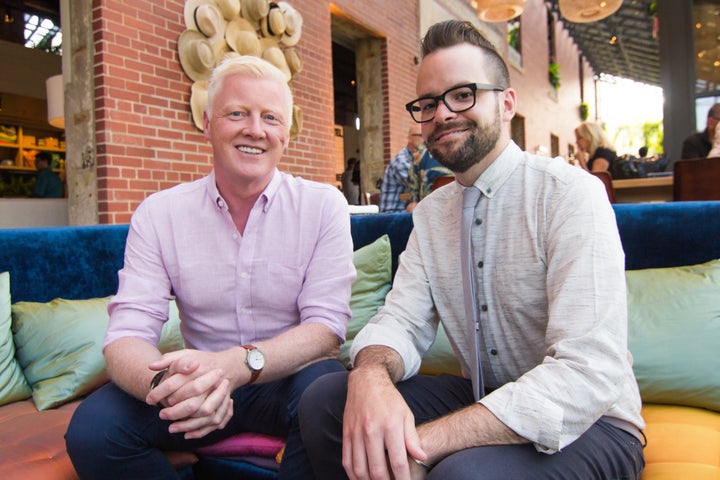 Bowd, who is Salt's chief executive, teamed up with designer Anda Andrei to create the Asbury Hotel, a sleek, 110-room property located in what was once a Salvation Army building just two blocks from the beach. The $50 million project welcomed its first guests over Memorial Day weekend, just days before the city hosted the state's largest LGBT pride celebration, which happened to be celebrating its 25th anniversary.
Bowd and creative director O'Shea, who also operate properties in Provincetown and Shelter Island, New York, said they had just one word in mind when they began planning the Asbury Hotel: fun.
The hotel itself maintains a clean, industrial feel, with just enough retro touches to lend comfort and warmth. Its highlights include Salvation, a rooftop cocktail lounge with eye-popping vistas of the Atlantic that wouldn't feel out of place in Miami, and the outdoor Baronet theater, which allows guests to sprawl out on Astroturf for nightly movie screenings.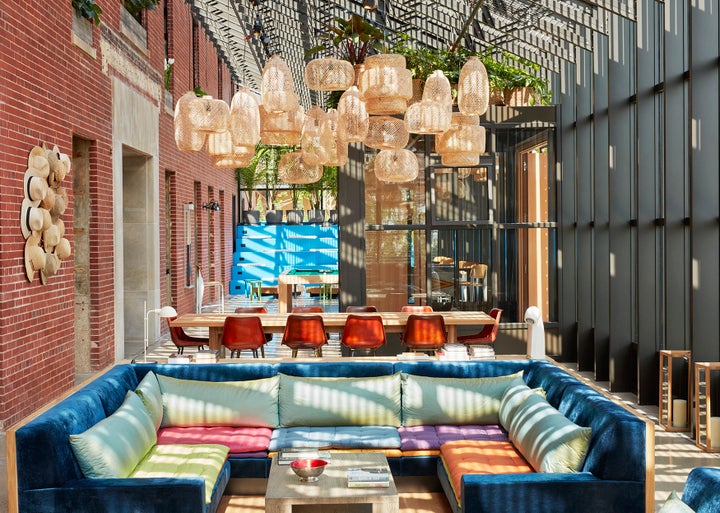 The guest rooms themselves offer something for all budgets, too, ranging from suites to hostel-style rooms that sleep four and eight people. 
"I think the last thing that this town needed was a pretentious hotel," Bowd, who named his company after the English village he grew up in, told The Huffington Post. "It needed a hotel that was fun, didn't take itself too seriously, and had lots of different areas where you could have lots of different experiences."
Asbury Park has earned a special place in the hearts of many classic rock fans after Bruce Springsteen name-checked the town on his debut studio album, "Greetings from Asbury Park, N.J." In a nod to that musical heritage, Bowd and O'Shea devised "Live at the Asbury," a music, comedy and theater performance series on the main floor of the hotel.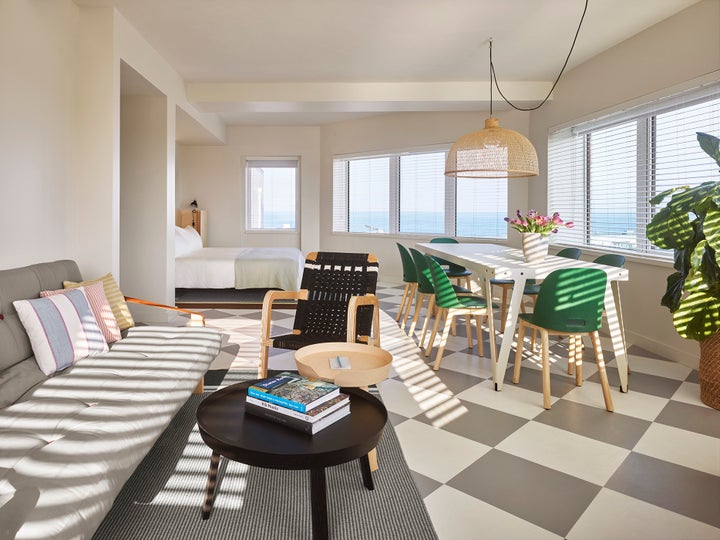 "Asbury Park has such a long history, so for us, it was about building on that history," O'Shea said.
While the hotel isn't deemed specified as an LGBT resort, the men also said their team has made a special effort to reach out to those travelers with special programming throughout the summertime. Jersey Pride weekend, for instance, featured a special Tea Dance as well as a "doggie drag show" in the hotel's outdoor beer garden.
Although the first operating season means working out a few of the kinks, O'Shea sees the hotel as a critical part of what's been called an Asbury Park-wide "rejuvenation."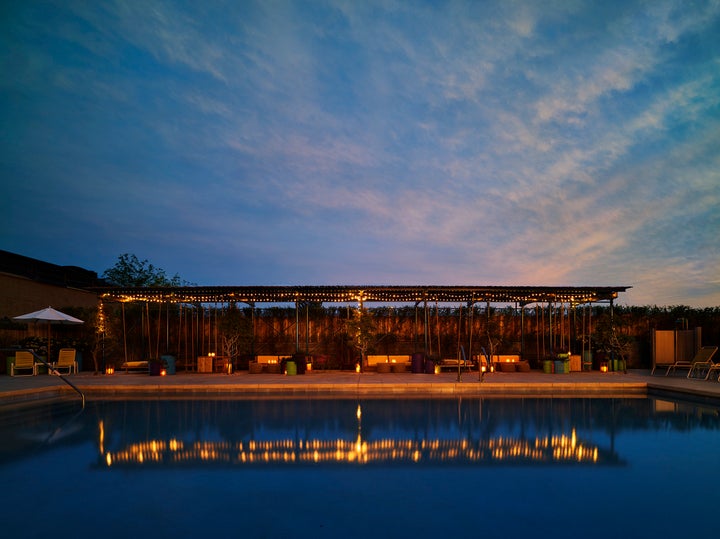 "Certainly as an LGBT destination, Asbury Park is becoming more pronounced," he said. "Many New Yorkers are focused on Fire Island, so many people will be surprised at how much has happened down here, and how easily accessible it is."
As for Boyd, he sees Asbury Park as a "wonderful melting pot of cultures and lifestyles," and hopes his hotel will reflect that, too.
"We're staunch believers in being who you are and feeling that you can be yourself," he said. "I think our philosophy is anything goes."
Calling all HuffPost superfans!
Sign up for membership to become a founding member and help shape HuffPost's next chapter
BEFORE YOU GO
PHOTO GALLERY
The Scientific Reason You Sleep Better on Vacation-- and How to Rest as Well at Home