When Chinese actress Zhang Ziyi stepped out on the red carpet this month in a floral fitted gown and -- get this -- a gold crown, we were expecting it to look well... sort of ridiculous (think: Katy Perry at the Met Gala). Lo and behold, Ziyi looked elegant, refined and so fashion-forward. And she is only one of the many Asian style icons we have been noticing.
We're calling it right now: Asians are making serious waves in the fashion pool. All of these game-changers are unique in that they always seem to catch a trend before anyone else does and rock it, whether it's a cape, a futuristic hairstyle or a theatrical design. Here, we highlight our favorite stylish Asian models, designers and actresses.
1. Zhang Ziyi: This Chinese actress can be seen in movies such as "Crouching Tiger, Hidden Dragon" and "Memoirs of a Geisha," but we notice her for her immaculate style. Whether she's glammed up in breathtaking gowns or kicking it back on the streets in stylish sneakers, Ziyi always looks so effortlessly cool.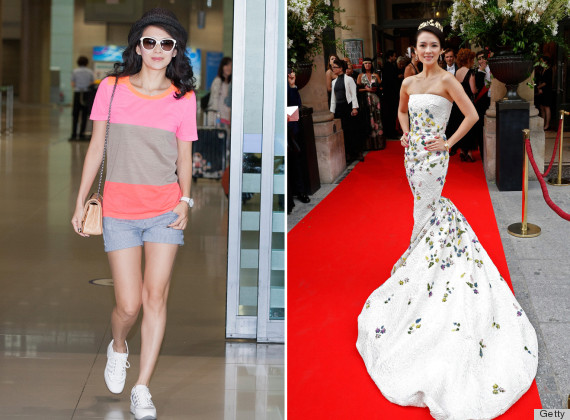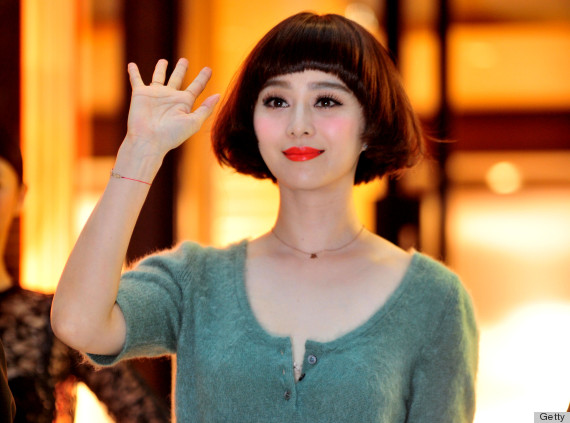 3. Alexander Wang: First of all, we want to be Wang's best friend. He is arguably one of the coolest designers out there today. Just last week, he held a super-secret event in which his biggest devotees waited outside New York City's Highline for hours only to be rewarded with exclusive access to his T by Alexander Wang line... all for free. Like we said, coolest designer around.
The Taiwanese-American designer creates a lot of dark clothing with serious attitude. He keeps it basic, yet approachable. Basically every stylish young woman in America covets his minimalistic, fashion-forward designs. Aside from his talent, Wang is quite social in the fashion world. He's friends with the most down-to-earth celebrities (like Zoe Kravitz) and dresses iconic actresses (like Julianne Moore).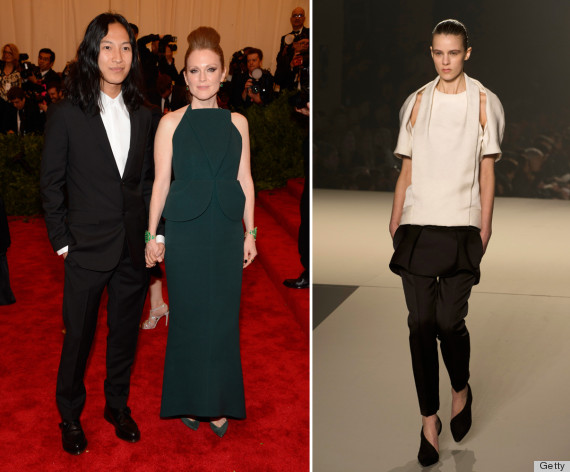 Left: Wang with Julianne Moore at the 2013 Met Gala, Right: A look from his fall 2013 collection
4. Liu Wen: It's always refreshing to see a minority supermodel dominating the industry. Wen fits the bill. She's graced the covers of two Vogue editions and walked the runway for Chanel, Dolce & Gabbana and, most recently, Jean Paul Gaultier. Most importantly, Wen has been chosen as the first Asian face to represent Estée Lauder. What a great milestone for Asian models.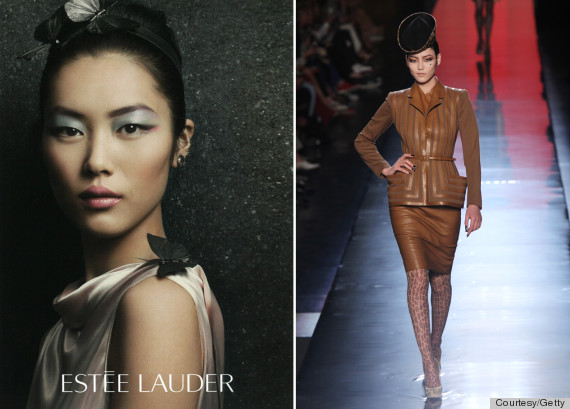 Left: Wen in an Estée Lauder ad, Right: Walking in the Jean Paul Gaultier Fall/Winter 2013-2014 Paris show
Case in point: this edgy art-deco gown she wore to the Hollywood premiere of "Pacific Rim." It's very risky with the high slits, but she pulls it off perfectly with slicked-back hair and a bright red lip that brings the whole look together.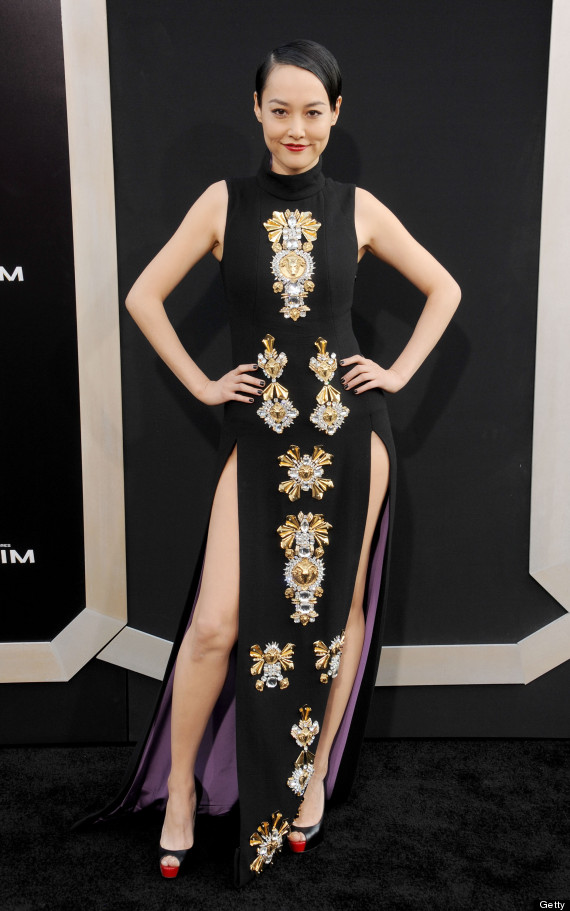 6. Carol Lim: Lim should be every aspiring designer or merchandiser's role model. After graduating from UC Berkeley, Chinese-American Lim and good friend Humberto Leon quit their jobs in the fashion industry, took a spontaneous trip to Hong Kong and decided they were going to play the fashion game by the their own rules. That meant launching the revolutionary store Opening Ceremony.
Lim's great eye for finding burgeoning designers and forming wonderful partnerships (Maison Martin Margiela, Rodarte and Topshop, to name a few) helped grow Opening Ceremony from a small store in NYC to a global brand existing in cities such as London, Tokyo and Los Angeles. It's no surprise Lim's brand has become so big -- she always looks great wearing her own unique bohemian, trendy style.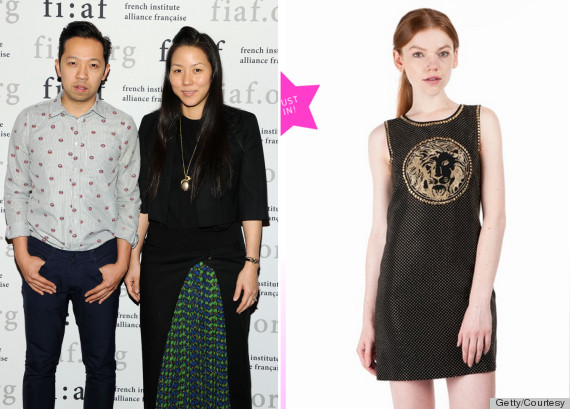 Left: Leon and Lim at an event in March 2013, a current Versace Versus dress on sale on Opening Ceremony's website
7. Ji Hye Park: Park hails from South Korea and she is one of the most in-demand models in the business right now. She's walked for Christian Dior, Prada, Dolce & Gabbana, Chloe, Kenzo, Lanvin, Missoni and Vera Wang, and she has appeared in campaigns for Diesel and Louis Vuitton. But what we really love is Park's personal style. Check out the absolutely stunning purple gown she wore to a Tiffany & Co. event in April.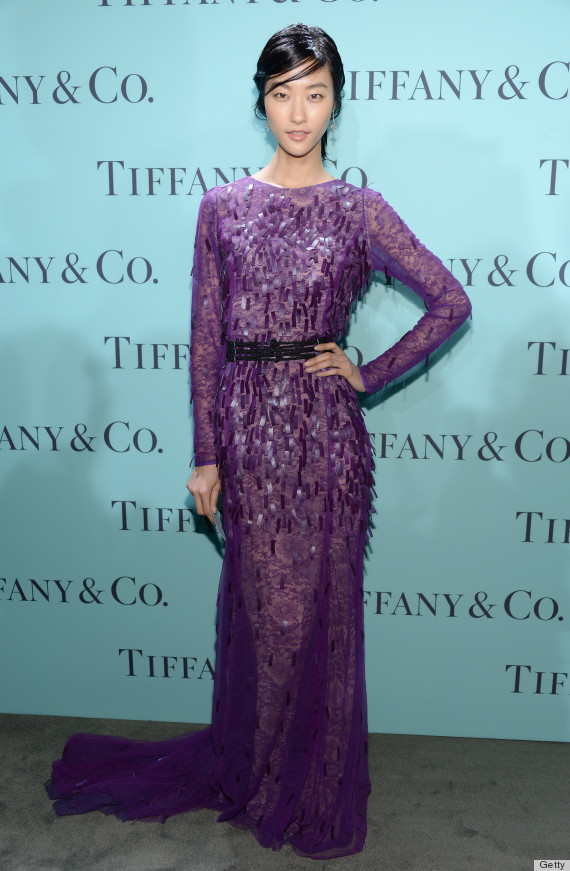 8. Eunice Lee: An Asian-American female designer making killer men's clothing? That's awesome. Lee founded the brand UNIS, and her laid-back, basic approach to menswear has gained her a strong following in New York ever since. Guys seek her clothing because it's cool and always exudes an effortless vibe. It also helps that Lee rocks a fabulous edgy look herself.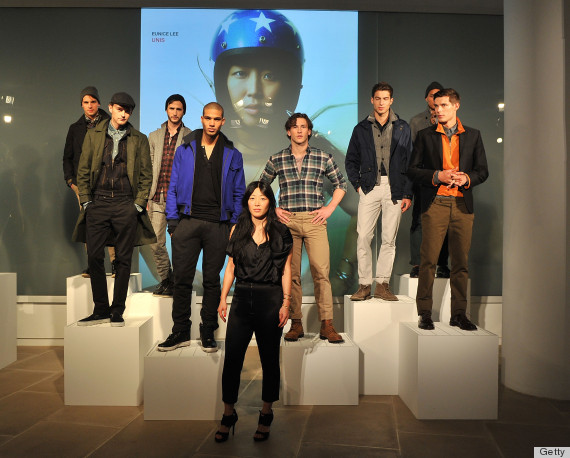 Lee at the GQ Best New Menswear Designers Party in 2010.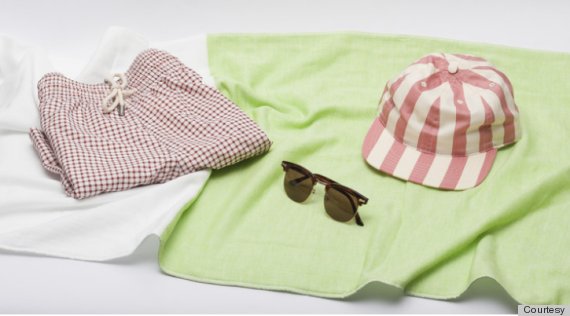 Current looks from UNIS.
Click through to see more great Asian style icons: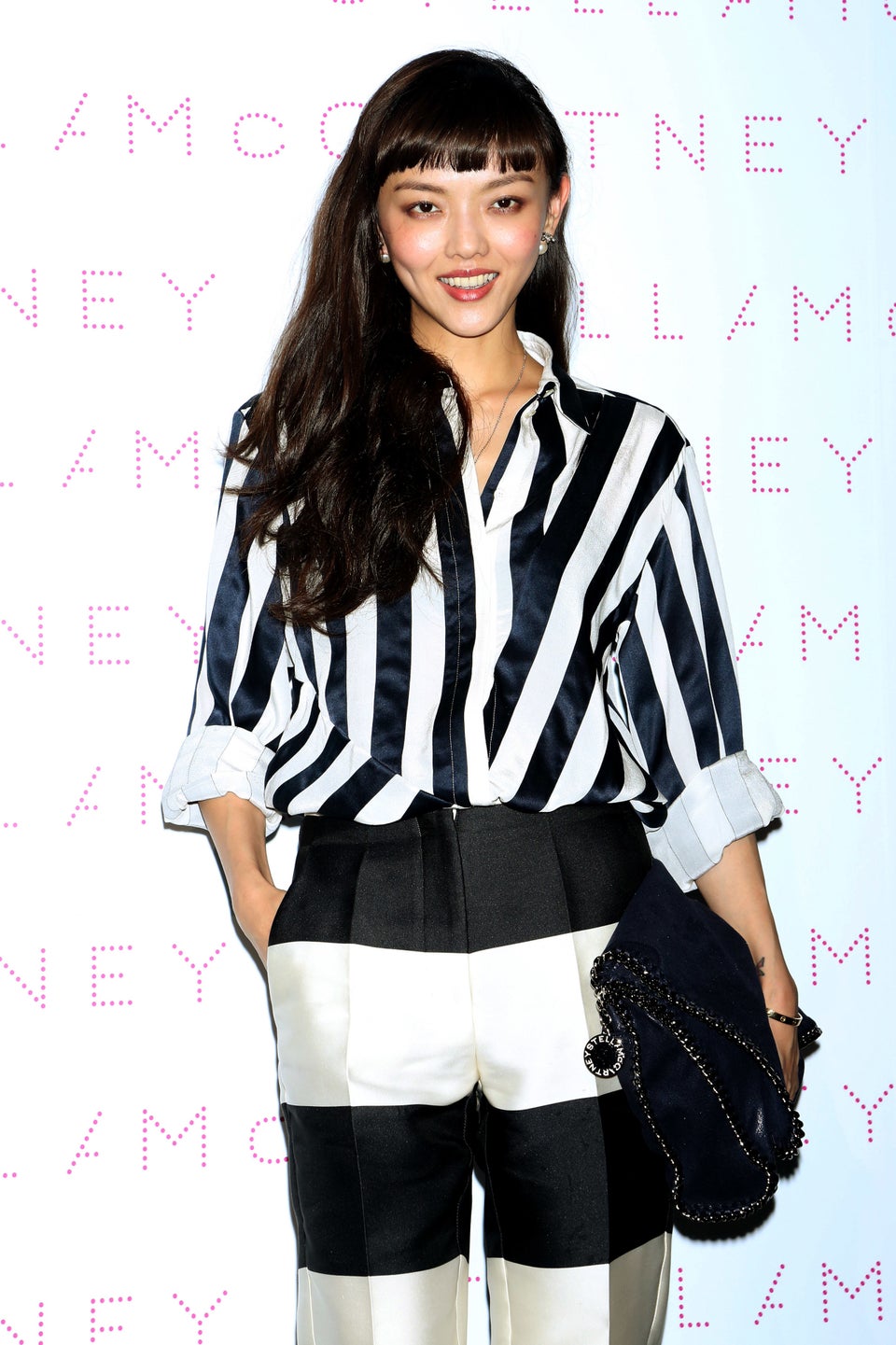 The Coolest Asian Style Icons
Related