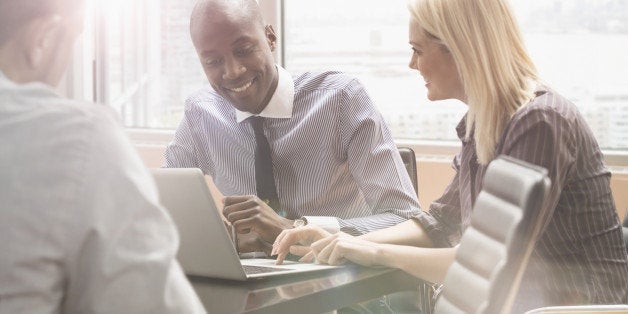 Q: Dear Diane,
I'm finally ready to take the leap into a different job market. Any tips on how to make the switch?
Sincerely,
T.A.
Prior to starting my career in etiquette, I spent several years as a fundraiser for a non-profit. In a community that associated me in one role, I found it challenging to convince people I was going down another path. After dedicating time, money, training and effort to both fields, the obstacle was to convince new and longstanding contacts (and my closest friends and family) that I could grow a business from the ground up. Here are my suggestions on how to segue into a fresh niche:
Use your resources. I knew the value of good connections and made it a point to attend various networking opportunities. At the time, I didn't have a lengthy resume in the etiquette world, but I did have credibility and a solid reputation. I relied on my business relationships and personal enthusiasm to assist me in developing a following.
Look the part. One of the first changes I made was swapping out my leather tote for a conservative, oversized briefcase. A friend had one similar and I decided to treat myself. The choice was a style disaster. A successful look depends on developing your own personal taste. Do your research, visit stores with a strong sales team and make sound purchases.
Find common ground. Although my previous and current jobs were dissimilar, they were also very much alike. Both relied on good rapport with clients, trust in my abilities and work ethic, a proven track record of tenacity and drive, knowledge of the subject, lack of fear when it comes to talking to people and treating others with respect and consideration. The strengths and skills I honed in my former job were stepping stones to my new career.
Allow other people time to catch up. Expect a natural adjustment period as you build your brand. Let the change unfold naturally as you continue to grow your business.
Update your online presence. Make sure all of your business profiles are current before your first networking event or client meeting. Refresh your LinkedIn account, social media bios and have your website complete before passing out your business card.
Own your new position. "I'm so sorry, I changed jobs last month" sends the message you are not in control. Instead of delivering an apology, say, "I recently opened a design studio that specializes in corporate lighting. It's called the Blue Hue and we are located on 7th Avenue and Main Street."
Volunteer your time. Reaching out to help others is a great way to gain credibility, visibility and experience. Ask for a testimonial or reference if they are happy with your service. It's another approach to get your name in front of a new audience.
Popular in the Community