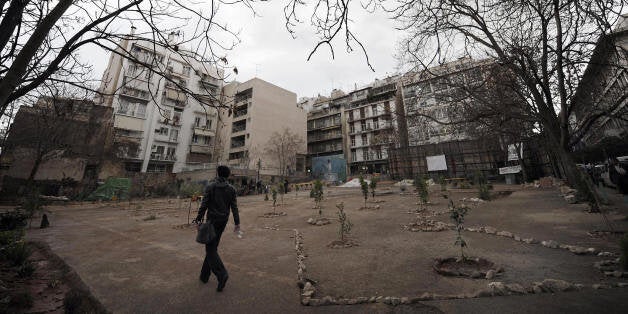 By LAURA SECORUN PALET, OZY
"I haven't seen so much graffiti in my life," says Emily Tsai, a tourist from Taiwan. "It's like a punk Disneyland." We are in Exarcheia, a neighborhood of Athens that few tourists dare venture into. Its half-dilapidated buildings and spray-painted walls clash with the postcard version of classical Athens. But what it lacks in photo ops, Exarcheia makes up for in dynamism.
This bubble of counterculture around Athens Polytechnic and the National Archaeological Museum is home to a tight-knit community of left-wing intellectuals, activists and artists. And Exarcheia's inhabitants don't just talk about socialism, they live it. A "reappropriated" parking lot serves as a communal vegetable patch. There are pay-what-you-can canteens, time banks where neighbors exchange French lessons for hair cuts and a free health clinic for those who have fallen through the cracks of the country's broken welfare system. Squats and cooperatives thrive among the youth-filled bars.
The neighborhood has been a hotbed of ideological resistance for decades.
"People here are genuinely open-minded," says Ihab (no surname — he doesn't trust the mainstream media), who works at a local bookstore. "Everybody is welcome here. Well, except the police." The neighborhood has been a hotbed of ideological resistance for decades. Here began the student protest that, in the '60s and '70s, would lead to the toppling of the dictatorship. More recently, Exarcheia has been at the heart of the anti-austerity protests prompted by the country's debt crisis.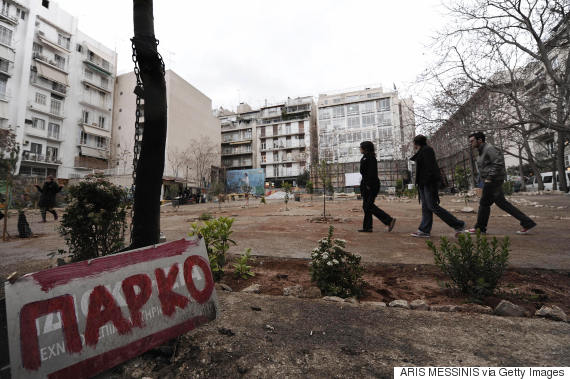 Athenians pass in front of a sign reading 'Park' on the site of a former parking lot that was reclaimed by residents of the bohemian Athens district of Exarcheia in Greece on March 17, 2009.(ARIS MESSINIS/AFP/Getty Images)
This spirit of defiance is written all over Exarcheia's walls — in subtle graffiti like "F*ck the Capital," or "We Hate the Police" — but the neighborhood has plenty to offer to non-anarchist visitors, and for very little. Historically inclined types can visit the impressive National Archaeological Museum, and adventurous travelers can explore the popular cafes, especially on weekends when youths from all over the city flock in for fun. Meanwhile, bookworms will enjoy the dozens of independent publishers who reprint the works of Russian revolutionary anarchist Mikhail Bakunin and alternative bookstores selling essays on "LSD, Marijuana, Yoga & Hypnosis."
In 2008, a 15-year-old boy was shot and killed by police, triggering a wave of riots that made headlines worldwide.
To be sure, Exarcheia has its dark side. While it's not dangerous for tourists, drug use is on the rise and the violent clashes between anarchists and the police often involve Molotov cocktails. "It's hard to live in peace when teenagers come here just to get high or you need to run to your car because protesters are setting them on fire," says Dioni Vougioukli, a journalist who has lived in the neighborhood for 10 years.
Since the radical left-wing party Syriza was elected into power in January, fights with the police have decreased. But peace is attracting a tide of trendy entrepreneurs wanting to cash in on Exarcheia's edginess by opening barbershops and specialty ice cream parlors. They are pushing rents up and threatening to change the face of this countercultural oasis. But it may not be a bad thing. As a Che Guevara quote reads on an abandoned building, "Let the world change you and you can change the world."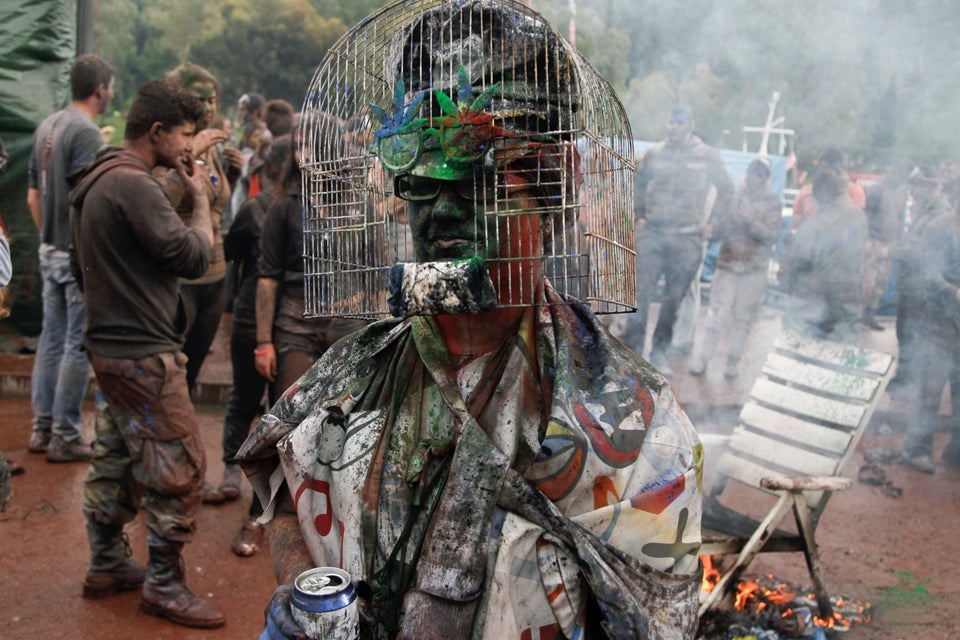 Flour War
Popular in the Community