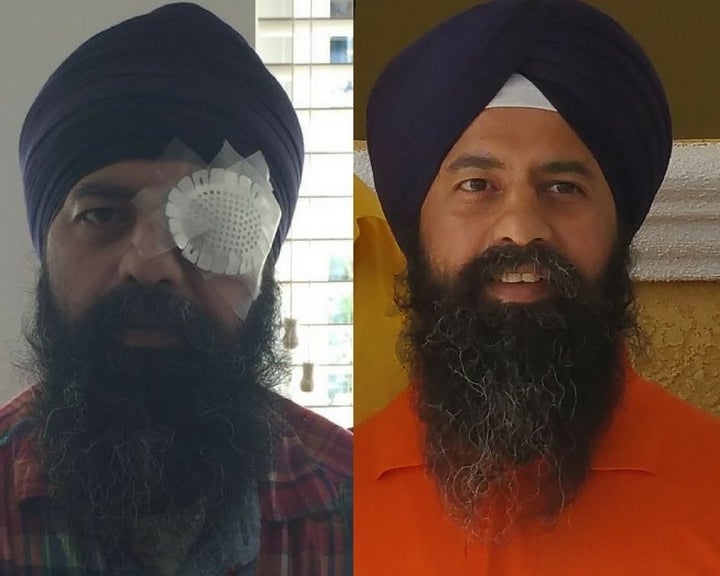 Maan Singh Khalsa, 42, appeared before Judge Patricia Scanlon to recount the Sept. 25 attack.
Khalsa, a Sikh American father and IT specialist of South Asian descent, pulled up to a red light as he was driving home on the night of the attack. A white Ford F-150 with five people inside pulled up next to him and the passengers started throwing beer cans at his car, authorities said.
Khalsa drove off and called 911, but the truck followed him. When he stopped at another red light, Chase Little, 31, and Colton Leblanc, 25, got out of the truck, approached Khalsa's car, and repeatedly punched his face through his open window.
Little and Leblanc didn't back off, though, and continued to punch Khalsa, knocking off his turban and cutting some of his hair. Like many Sikh men, Khalsa wears a turban on top of his unshorn hair as a symbol of his faith.
"Cutting a Sikh's hair is one of the most humiliating things anyone can do to a Sikh," Khalsa said during the hearing. "By cutting my hair, the attackers did not just attack my body; they attacked my dignity, my spirit, my faith, my religion and my entire community."
Khalsa's right pinky was also stabbed during the attack and later had to be amputated due to an infection.
When the light turned green, he drove to a gas station and waited for emergency responders.
In his statement, Khalsa said he has suffered both physical and psychological effects. The loss of his finger has affected his ability to type, lift objects and rock climb with his daughter, he said. He added that he has experienced depression, anxiety and fear of strangers in the wake of the attack.
Little and Leblanc did not contest the charges of felony assault and committing a hate crime.
"The attack upon Mr. Khalsa based upon his perceived religion and identity is an attack upon us all," said Contra Costa County Deputy District Attorney, Simon O'Connell, in a statement. "As a community we must do better and it is my hope that today's sentence moves us further in that direction."
Hate crimes against Sikhs spiked after the Sept. 11, 2001, terrorist attacks and continue to affect the Sikh American community. Many Sikh men wear turbans and grow out their beards as a symbol of their commitment to their faith, and they are often mistaken to be Muslim and targeted in xenophobic attacks.
In March, a Sikh man was shot in the arm in Kent, Washington after the attacker told him to "go back to your own country." Last year, two men were arrested for allegedly beating and running over a 68-year-old Sikh man with a car.
According to a 2015 report by The Sikh Coalition, roughly 67 percent of turbaned Sikh youth in Massachusetts, Indiana, Washington, and California say they've been bullied.
Sikh Coalition staff attorney Pawanpreet Kaur responded to Thursday's sentencing, saying: "Acknowledging that this bias-based attack is a hate crime under state law both recognizes the deep dignitary harm to Mr. Khalsa, and ensures that we, as a society, confront the problems of Islamophobia, racism and xenophobia that make the Sikh community a target for violence.
In his final remarks, directed to Little and Leblanc, Khalsa said: "I hope that you will learn about me and my community and one day consider me you brother too."
Related
Before You Go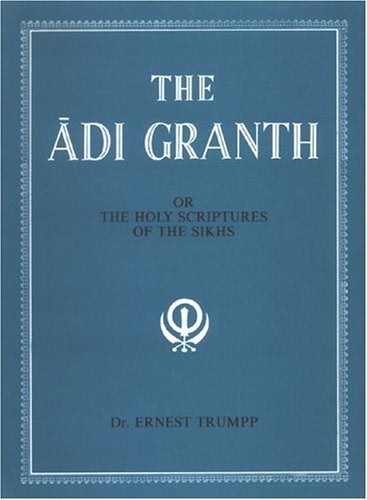 10 Books On The Sikh Faith
Popular in the Community