A new poll published in Austria suggests modern Nazis could win elected office in the European country if given the chance. In addition, of the several hundred Austrians surveyed, about 42 percent said that Hitler's Austria wasn't all bad.
According to AP, Hitler was initially welcomed into Austria by cheering and saluting crowds and there is now "widespread acknowledgement" that Austrians were among some of Hitler's committed accomplices.
"We are never permitted to forget or diminish the darkest time in the history of our country," Chancellor Werner Faymann said during a remembrance ceremony on Monday, the AP reports. "We need solidarity and a union against racism, fascism and right-wing extremism."
The percentage of Austrians who desired a strong male leader has grown since 2008, according to Reuters. At the same time, right-wing parties are expected to do fairly well in national elections this September.
In its 2010 Nazi War Criminal Report, the SWC gave Austria a grade of F-2, meaning while there were no "obstacles to the investigation and prosecution of suspected Nazi war criminals," Austria's "efforts (or lack thereof) have resulted in complete failure during the period under review, primarily due to the absence of political will to proceed and/or a lack of the requisite resources and/or expertise."
Related
Before You Go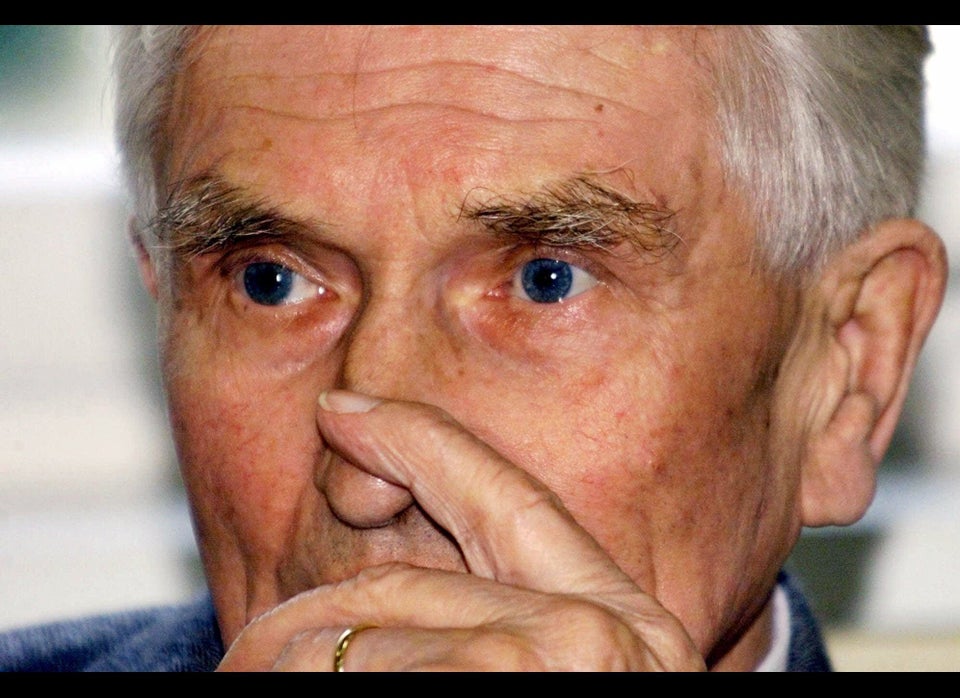 Recent German Prosecutions Of Nazi War Criminals
Popular in the Community