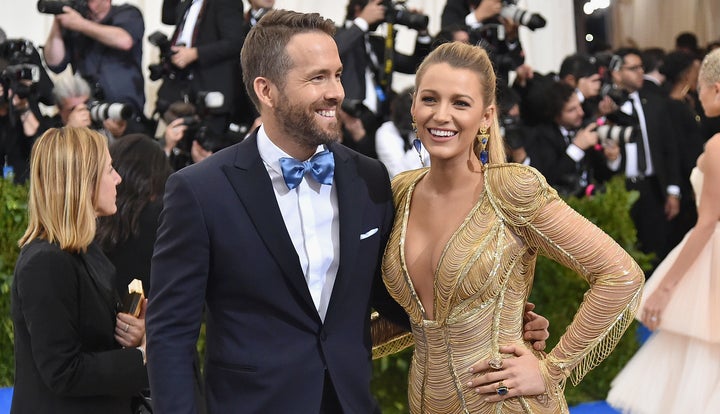 The famous couple has two daughters, James and Ines. Over the past few years, they've shared glimpses into their lives as parents and opened up about the experience of raising two girls.
Here are hilarious, empowering and just plain awesome parenting moments from this duo.
"My husband was like, 'Why do I always say he?' And I said, 'That's what we're taught.' So he'll pick up, like a caterpillar, and instead of saying, 'What's his name?' he'll say, 'What's her name?' Or we've joked that my daughter is bossy. But my husband said, 'I don't ever want to use that word again. You've never heard a man called bossy.'"
"Just do the dirty work, man," he told "Late Night" host Seth Meyers. "You gotta do the diapers. You gotta do the middle of the night thing ... A human being will exit your wife, so she's done enough. Just change the diapers and do all that stuff."
"Just seeing my older daughter be so infatuated with our younger daughter, who's 4 months old," Reynolds said during an appearance at Harvard University. "Seeing her kiss her and hug her and hold her and do all those things, those kinda crush me. Whereas they might put anyone else to sleep. But for me, that's pretty cool."
"So do I know how to be the best parent for a daughter? No, I have no idea. All I can do is share what I'm thinking ― and learn from others."
Appearing on "Late Night with Seth Meyers," Reynolds revealed that he chose to play "Let's Get It On" by Marvin Gaye while Lively was in labor. "It was like steak knives came out of her eyes," Reynolds said of her reaction.
"I'm one of five kids; my husband's one of four. We're officially breeders."
"Be in the room, you're not Don Draper," he said. "I think be judicious with the photographs you take," he added. "Because a photo of your daughter crowning hanging on the refrigerator, that's not going to help anyone."
"There's this awareness of what they're going to be exposed to and what they grow up seeing," Lively told Refinery29. "For me, it's important for my daughters to know that it's not real life. They're seeing me dressed up in all this hair and makeup, but they also see me without that. I want them to see both sides, because there is never just one side."
"They look alike," Reynolds said of his two girls during a GQ event. "You can see that she's sort of a little mini version of our older girl. It's great. It's like an actually cohesive, working, functioning family. It's amazing to see my older daughter taking care of my younger one. 'The Lion King' was right! The circle of life exists."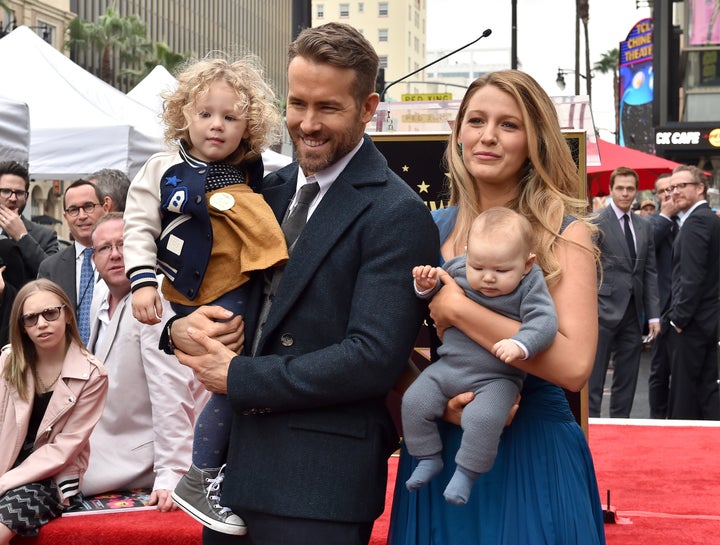 "You don't need to be Victoria's Secret-ready right away because you just did the most incredible miracle that life has to offer," the actress said in a television interview. "I mean, you gave birth to a human being! So I would really like to see that celebrated."
"Having it all could be having a happy, healthy family, and you could be a mom who stays at home, and that is the most admirable thing you could do," Lively told Allure. "Or it could be having a profession that you really believe in, and not having a family, and doing what fulfills you. If it's not a part of a conversation with someone face-to-face, those [sound] bites are why women tear each other apart or why the media will tear people apart."
When she announced her third pregnancy with a pun: