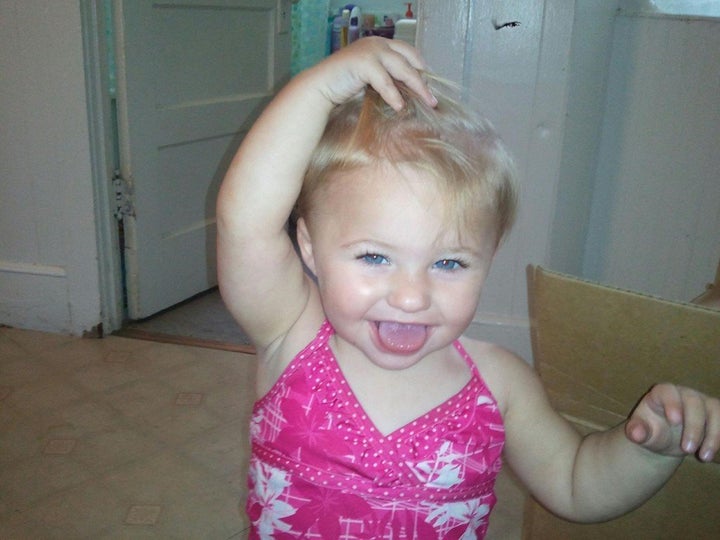 Authorities in Maine held a news conference Thursday afternoon to update the public on the case of missing toddler Ayla Reynolds. The two-year-old has been missing for nearly six months and authorities now report they think the child is dead.
"We think it is highly unlikely Ayla Reynolds will be found alive. Nothing points in that direction," said Steve McCausland of the Maine Department of Public Safety.
McCausland was joined at the news conference by Waterville attorney John Nale, who spoke directly to the person responsible for Ayla's disappearance, saying, "Someday you will be held accountable."
AYLA REYNOLDS CASE PHOTOS: (Article Continues Below)
PHOTO GALLERY
Ayla Reynolds
Nale said the $30,000 reward that is being offered for information in the case will end on June 30. The reward money was gathered through donations from residents and businesses in the Waterville area, he said.
According to McCausland, the reward is the biggest ever offered in Maine for a missing person.
"For someone who may be withholding information, there are now 30 days left to take advantage of this reward," McCausland said.
Ayla's father, Justin DiPietro, reported the child missing just before 9 a.m. on Dec. 17, 2011. DiPietro told authorities that he found an empty bed when he went to wake the child. Police say DiPietro, his girlfriend and his sister were all at home on the night of the disappearance.
Authorities maintain that DiPietro has not been cooperative or forthcoming with information regarding his daughter's disappearance.
"She did not leave that home by herself and she was not abducted," McCausland said. "We believe [Justin DiPietro] knows more than he has told us. ... We think that he or the two others inside that home may have information that they just haven't told us."
McCausland said authorities suspect foul play and are still waiting on some items from inside Ayla's father's home to be analyzed by the crime lab. Regardless of those results, he said the case is far from cold and the investigation will continue.
"This isn't 'CSI' where everything is solved in 60 minutes. Some cases require a great deal of time and effort," he said. "This case will remain active until we find her. Period."
Calling all HuffPost superfans!
Sign up for membership to become a founding member and help shape HuffPost's next chapter
BEFORE YOU GO