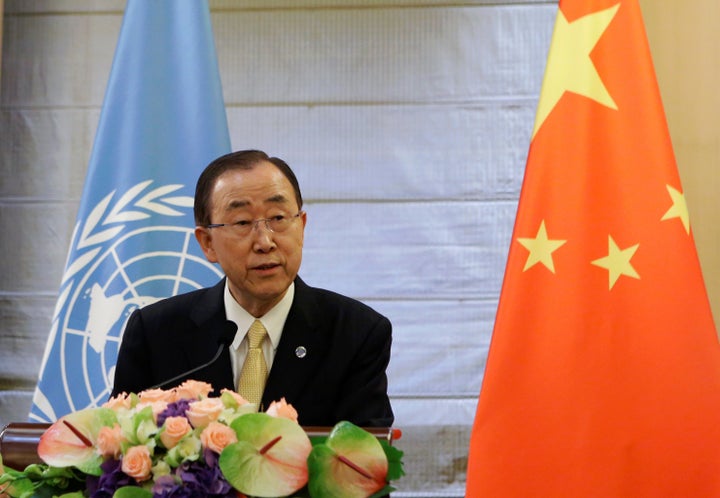 Before the U.N. Secretary General retires, he has at least one piece of unfinished business to take care of –- urging the member states to select a woman as his replacement.
Since the United Nations was formed in 1945, the job of Secretary General – who serves as the head spokesperson – has only been held by men. Ban Ki-moon was the eighth male to hold the position, and when he ends his second five-year term on Dec. 31, he hopes a woman will take over.
"We have many distinguished and eminent women leaders in national governments or other organizations or even business communities, political communities, and cultural and every aspect of our life," Ban told The Associated Press in a recent interview. "There's no reason why not in the United Nations." 
While Ban can make suggestions, he doesn't actually wield any power over deciding who his successor will be.
Member states are invited to submit candidates. Then, the 15-member Security Council recommends a candidate to the 193-member General Assembly to approve, according to the AP.
But for the first time ever, it won't be a decision that happens behind closed doors, according to the U.N.
This time around, candidates are engaging in public discussions with the member states as they vie for the world's "top diplomatic post," according to the U.N.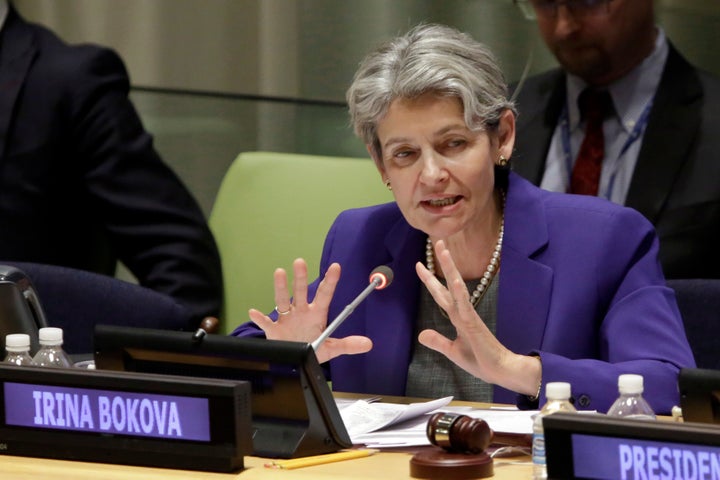 Irina Bokova, Director General of UNESCO, and Helen Clark, former Prime Minister of New Zealand, are two of the women being considered. 
Bokova was the first woman to lead UNESCO and in that capacity, she works to advance gender equality, improve access to quality education and combat terrorist financing. 
Clark currently serves as the Administrator of the United Nations Development Programme and was also the first woman to take on that role. She also serves as the Chairman of the United Nations Development Group, which focuses on development issues. 
The Security Council held two informal polls in which the female candidates didn't come out on top, according to the AP. The Security Council started its deliberations last month. 
The world organization remains committed to urging Member states to consider a female for the job.
"Convinced of the need to guarantee equal opportunities for women and men in gaining access to senior decision-making positions, Member States are encouraged to consider presenting women, as well as men, as candidates for the position of Secretary-General," Mogens Lykketoft, President of the General Assembly and Samantha Power, President of the Security Council, said in a joint statement. 
REAL LIFE. REAL NEWS. REAL VOICES.
Help us tell more of the stories that matter from voices that too often remain unheard.