According to a 2013 United Nations Report on The Creative Economy:
"World trade ( in the creative sector) more than doubled from 2002 to 2011; the average annual growth rate during that period was 8.8 per cent"..."growth in developing-country exports of creative goods was even stronger, averaging 12.1 per cent annually over the same period."

Despite the rapidly emerging creative sector, many artists get little if any training in business or entrepreneurship or how to start a creative enterprise. While many universities are trying to remedy this situation by merging the arts broadly defined with their colleges of business, the market for new creative and cultural enterprise is just being more seriously discovered.
Part of the reason is a lack of understanding of how large or important the creative and cultural sector is or can be. Partly it's because launching such enterprises requires tenacity and temperament and the skill set of the entrepreneur.
Tom Aageson, former Executive Director of the New Mexico Museum Foundation is a restless man whose concern with the linkages between culture, creativity, commerce and community far exceed that of the general populace, and is the force behind a new effort to help the creative entrepreneur.
In addition to co-founding the famous International Folk Art Market, helping homeless veterans, funding a struggling Santa Fe school district, supporting artistic endeavors in northern New Mexico (and worldwide), he is also the founder and Executive Director of a relatively new organization: The Global Center for Cultural Entrepreneurs (GCCE), which is deeply involved with training and mentoring creative and cultural entrepreneurs.
Together with Alice Loy (currently Director of Programs) GCCE was established in 2008 in the belief that:
"Creative and cultural entrepreneurs drive global change, create economic value and promote cultural preservation and innovation. They enrich their communities and the world. They generate self-determination and self-reliance."
The GCCE mission supports "the training of creative - cultural entrepreneurs by working to create and scale their enterprises... (advocating) for the importance of creative entrepreneurship and the value of the cultural economy... (and connecting) a global network of creative entrepreneurs."
GCCE came to the realization that "few tools, case studies, texts, or mentoring programs were devoted to supporting creative and cultural entrepreneurs." As a consequence, GCCE has launched the first educational program to teach community leaders how to start creative enterprises, provide ongoing mentoring and help fund the new enterprise if appropriate.
This new educational effort has the financial support of the National Science Foundation, and NM EPSCoR, New Mexico's Experimental Program to Stimulate Competitive Research (NM EPSCoR to build the state's capacity to conduct scientific research. Faculty and students from NM universities and colleges are working to realize New Mexico's potential for sustainable energy development. NM EPSCoR is also cultivating a well-qualified Science, Technology, Engineering and Mathematics (STEM) workforce and supporting a culture of innovation and entrepreneurship.
Additional partners in the program are the Hyatt Regency Albuquerque, where the "start up accelerator" five day forum is held, "Submittable", a cloud-based online curation platform used by organizations to curate digital content, applications, and film and audio submissions and "dsire", a creative strategy, design & technology company ... and importantly, 34 experts in their field who are mentors in the program.
"In addition to teaching core entrepreneurship concepts, Creative-Startups increases your leadership skills, helps you develop your interpersonal communication "toolbox", and connects you with a supportive network and resource set through mentoring and alumni engagement."

They are appealing to people who are passionate about starting a business in "fashion, education, music, film, design, apps for arts, cuisine, architecture, publishing, craft, or performance."
While GCCE encourages a wide range of entrepreneurs to apply, it cautions those who do that "only about 20% of applicants (15-20 startups) will be accepted," and that they "look for entrepreneurs who blur the lines between technology and the creative industries." It includes an intensive 6-part Creative-Startups online entrepreneurship course and materials; an opportunity to compete for a pool of $50,000 in seed investment; and 6 months of Mentoring for Top Finalists.
The fee for attending the forum and for six months of mentoring has been significantly reduced to attract the ideal candidates. Almost everything (except travel) is included such as all materials, 5 days/nights lodging at Hyatt Regency in downtown Albuquerque, and all food, snacks, and beverages. Angel investors will be on hand to provide seed capital if the proposal seems meritorious.
A limited number of scholarships are "available for exceptional applicants whose financial resources preclude their participation" and awarded to applicants who come with creative ideas, vision, and an "expressed financial need for tuition support."
As GCCE asserts, this is only program in the U.S. for creative-cultural entrepreneurs taught by very successful creative-cultural entrepreneurs whose only goal is to have other creative-cultural entrepreneurs succeed.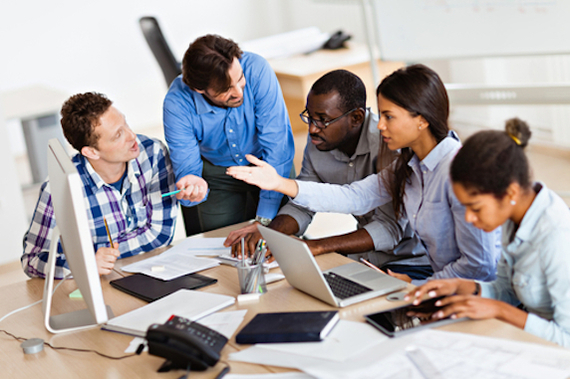 August 31 is the deadline for applications for the "creative startup" fall program.
Popular in the Community