Today, entrepreneurship is hot. And everything points to it getting hotter still.
Do you ever worry that maybe your kids won't be ready for the vastly different job and business world, when it's their time to start making a living?
As an entrepreneur, and business advisor to other entrepreneurs, I have this uneasy feeling. It's that most schools aren't doing nearly enough to prepare kids for what lies ahead in either creating a business, or getting a decent job.
If you have kids yourself, and you share this uneasy feeling, then meet Scott Issen.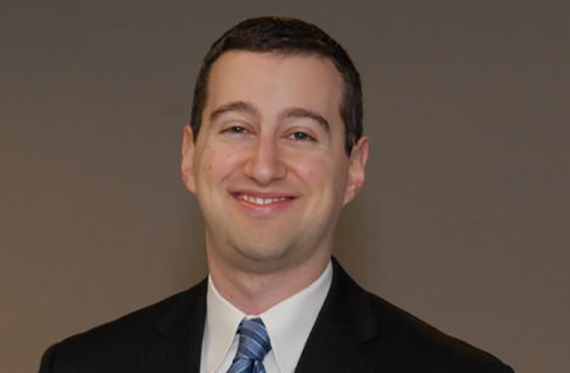 Scott is the kind of person I call a Disruptive Visionary -- someone who is reweaving the social fabric to make the world a better place. He's president and CEO of the Future Founders Foundation in Chicago.
His non-profit has successfully instilled an entrepreneurial mindset in school kids -- one mind at a time. The kids are mostly from low-income families on Chicago's South and West Sides.
Executives from large companies (Motorola, Bank of America, Capital One), as well as entrepreneurs who have built their own businesses, make up the volunteer corps that help the school kids.
This year, Scott has 350 from-the-trenches volunteers. They will provide mentorship, training, and palpable hope to 7,000 students in 50 public schools, from kindergarten through senior year.
"I love empowering people," he says. "And we have a recipe that works."
His most outrageous success story is Rodney Walker. When he entered the program, he had a 1.4 grade point average. But Rodney's Future Founder mentors were able to see beyond the report card. They helped him figure out that he would enjoy running a video production company, and he would be good at it.
They were right. During his senior year at ACE Tech Charter High, Rodney built Forever Life Music and Video Productions. He got paying clients even before he finished high school. Along the way, his grades improved dramatically. Fast forward to a few months ago, when Rodney received a Master's in business from Yale.
Scott readily admits that Rodney is the poster child of this program, and he is hardly typical.
Most students in a Future Founders program are years away from starting a full-time business. For the time being, they are learning important business and life lessons -- valuable stuff you just might not find in a standard K-12 curriculum.
Of course, not everyone can take advantage of Future Founders. So I asked Scott what parents can do to prepare their kids for success later in life -- whether or not the kid actually becomes an entrepreneur.
Here are five of his best tips, based on the actual instruction and mentoring his corporate and entrepreneurial volunteers give to school kids in Chicago:
1. Give your kids an opportunity to practice entrepreneurship in a way that they will be successful.
Scott's suggestion: "Help them set up a lemonade stand." Why? "It's one of the most basic forms of entrepreneurship. Going through that process of coming up with a name for your stand, to a slogan, to a lemonade recipe, to figuring out a budget and developing a price, making the lemonade, selling, and interacting with customers."
2. Help your kids discover that often, there's more than one "right" answer to a question.
Maybe not on a standardized test -- but in the world that exists outside the classroom. Conventional thinking says: 1 + 1 = 2. But in the marketplace, that's not always true. Example: One mp3 player plus one cell phone ended up equaling one iPhone - and that realization started Apple on the path to becoming the world's most valuable company.
3. Encourage your kids to have the experience of selling something -- and give them the chance to sell on their own.
Well-developed sales skills are at the heart of every entrepreneurial success. Scott cautions well-meaning parents to fight the urge to sell their kids' Girl Scout Cookies or candy bars for the school fundraiser for their kids. Let your kids do it on their own, he says. Give him or her every opportunity to learn how to sell, and all that comes with owning the experience.
4. Invite them to find a mentor.
"Help your kids learn how to take advice from other people," Scott says. This is more important than it may sound to you, if you don't know a lot of entrepreneurs. Here's what I mean. Over time, the courageous trailblazer who has become a successful entrepreneur has probably developed an unusually strong "stubborn streak." Early learning of how to be mentored can really pay off later, when your battle-hardened entrepreneur has otherwise become unwilling to listen to almost anybody!
5. Provide opportunities for your kids to develop creative problem-solving skills.
"One of the things we like to do with kids is to take an everyday object, and come up with new uses for that item," Scott says. It's the skill development, much more than the result of the practice. For example, he says, "you could take a wire whisk from your kitchen drawer, and come up with 10 different ways to turn that into something else, or enhance it, or create a business around it."
Then, settle on one business idea. And together, walk through the process of "figuring out what it would actually take to make the item; what problem it solves; and who would actually buy it."
So, I wholeheartedly agree with all of Scott's five tips. I can see why his foundation has been so successful.
It's obvious to me that kids who go through the Future Founders program are destined to have a real competitive advantage in the future. This is true whether they choose the entrepreneurial route, or even if they simply bring entrepreneurial skills and mindset to nearly any job interview -- and the career path that follows.
REAL LIFE. REAL NEWS. REAL VOICES.
Help us tell more of the stories that matter from voices that too often remain unheard.