It's no secret that parkour is rich with movement -- but we've never seen the sport's potential for poetry, precision and power like this before.
In "Parkour In Motion," photographer Ben Franke captures the action of the sport in an unprecedented way.Although Franke has been shooting the parkour scene in New York since 2008, he wanted to address a specific challenge in this series: conveying authentic movement in a 2D photograph.
In an email to The Huffington Post, Franke explained that he met this challenge by using an unlikely substance: flour.
"My goal in shooting 'Parkour Motion' was to capture and display the energy and power of these athletes," he said. "One of the ways I worked to demonstrate this was by covering the athletes in flour, and as they moved, the flour illustrated the path of their motion."
However, as expected, this particular technique did not come without difficulties.
"Determining the right timing was one of the greatest challenges in this series," Franke said. "Also, I needed to consider that some parkour moves are impressive in person, but don't translate well to a compelling image."
But, for Franke and his subjects, the rewards outweighed the challenges.
"The most rewarding part of this series has been the reaction from the athletes themselves," he said. "I felt we were all equally excited about this project from start to finish."
And they should be -- the photos are stunning. And there may be more coming soon.
"For future shoots, I will be expanding on ways in which to further capture the movement and inspiration of parkour," Franke said. "I enjoy collaborating with the athletes, and hope to build upon this project."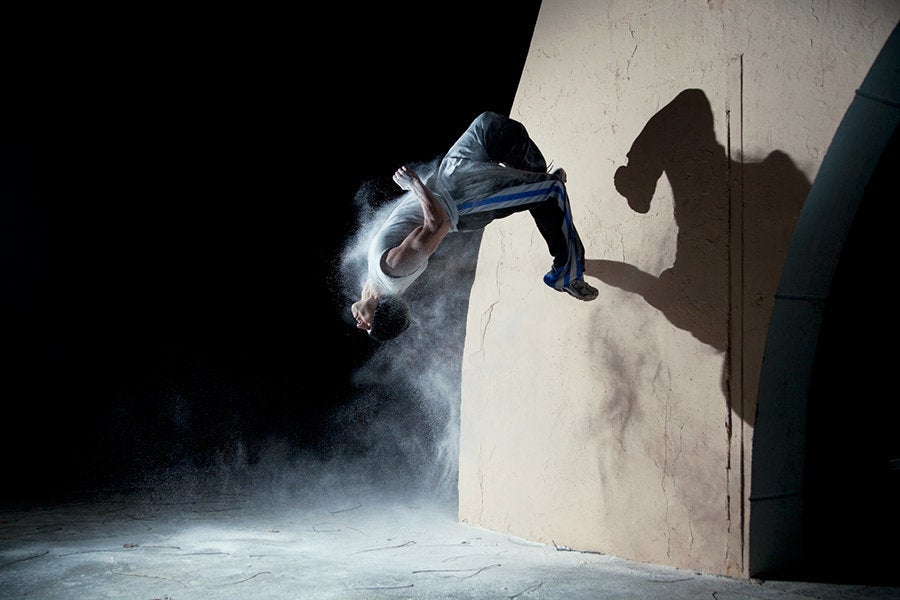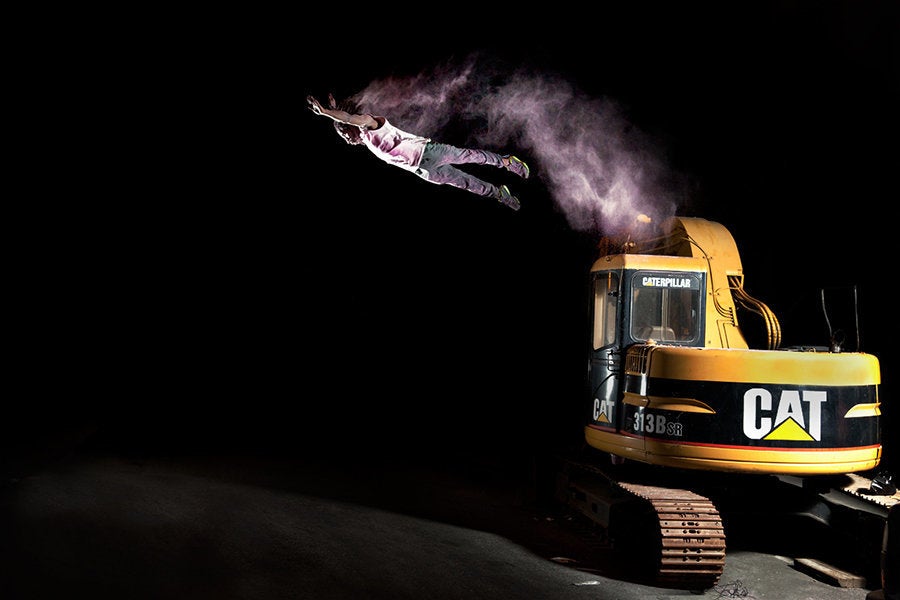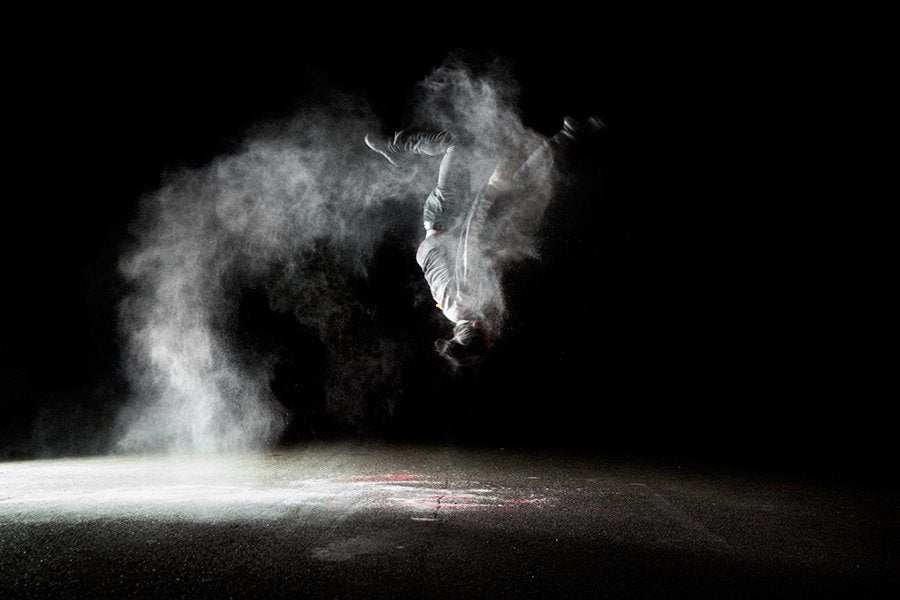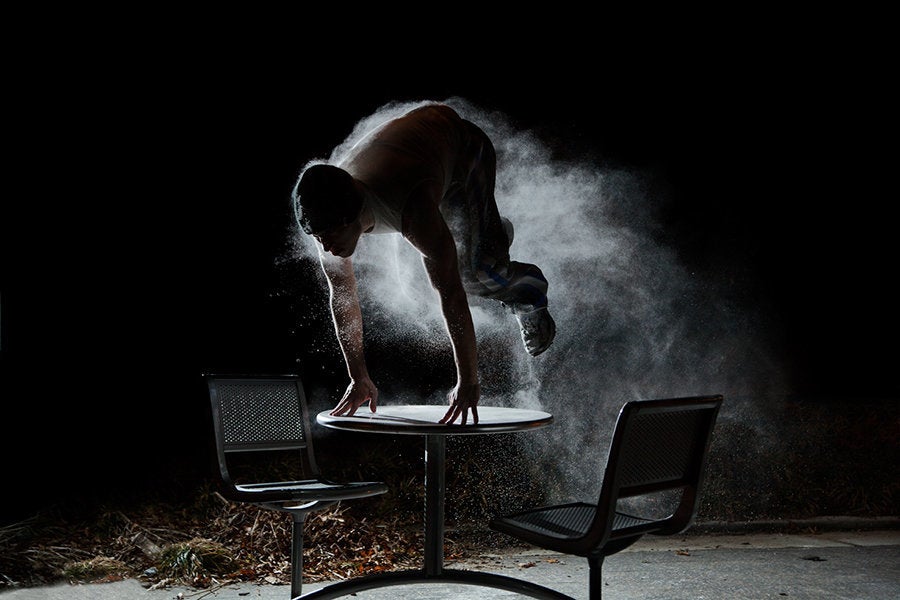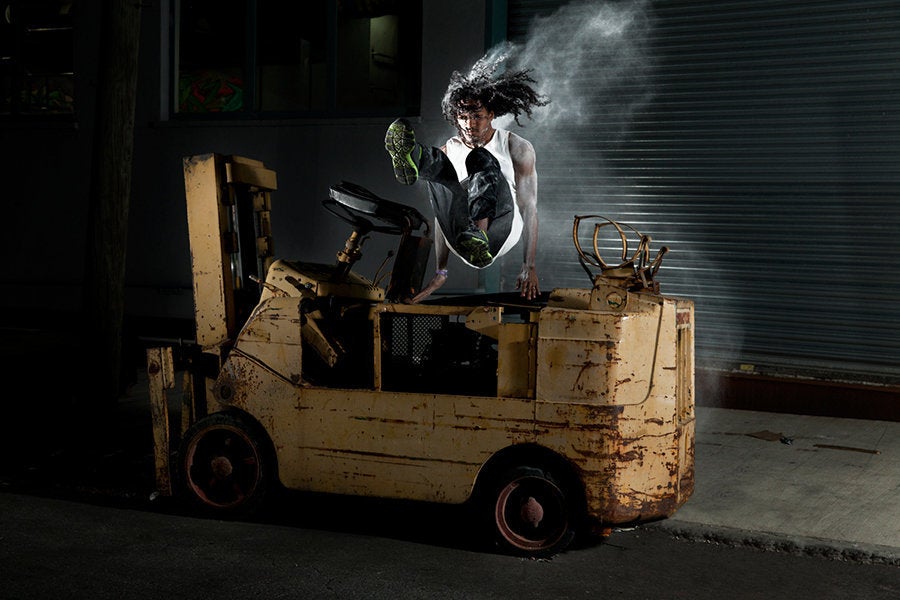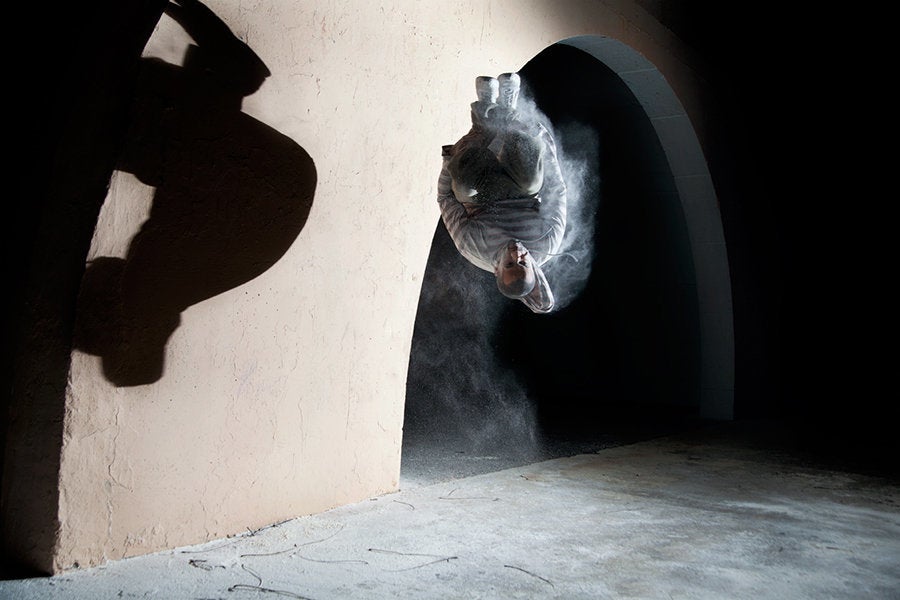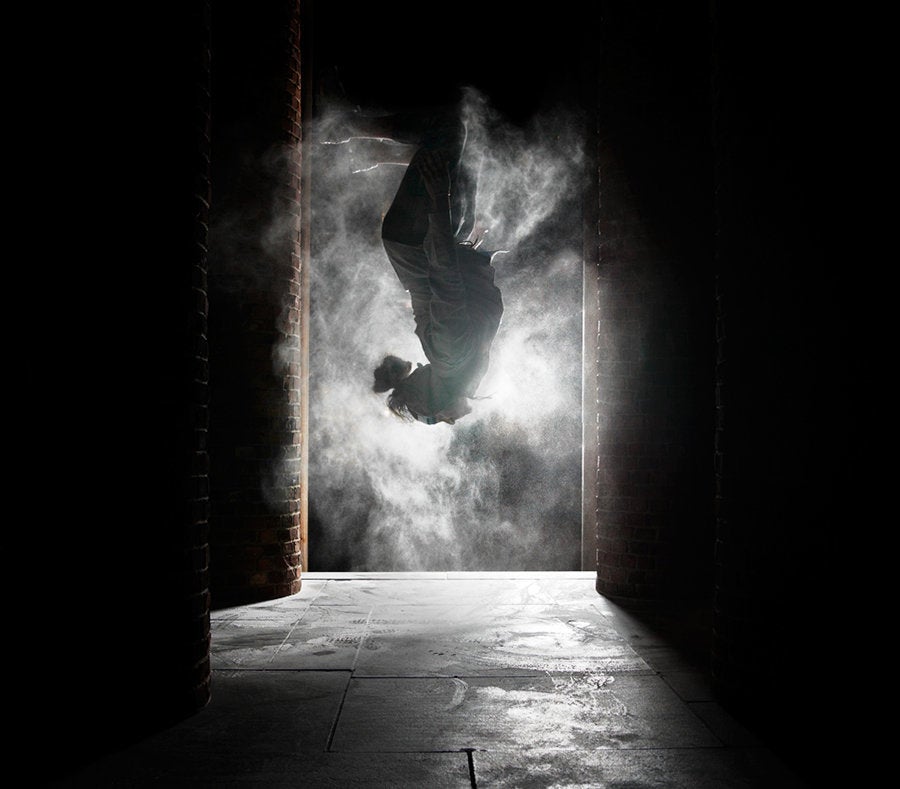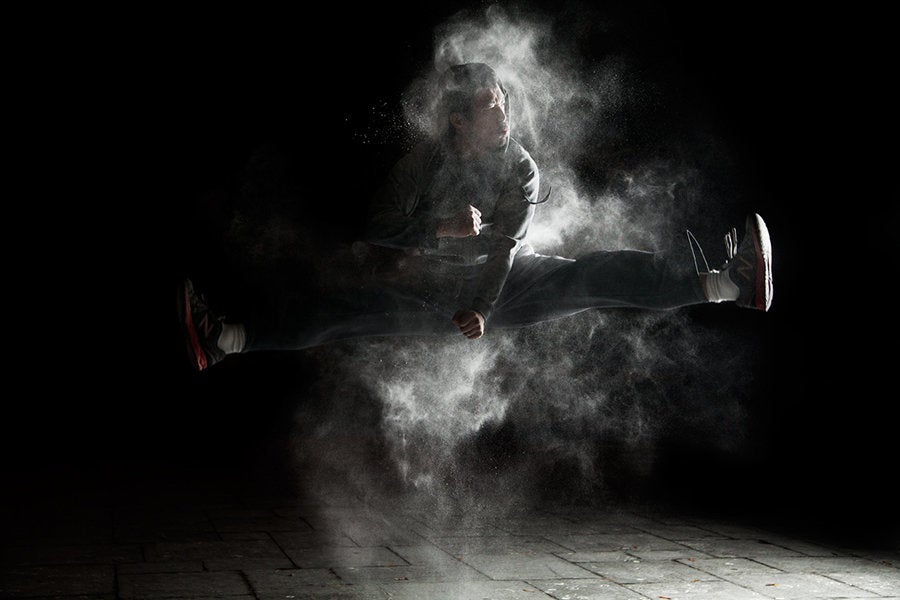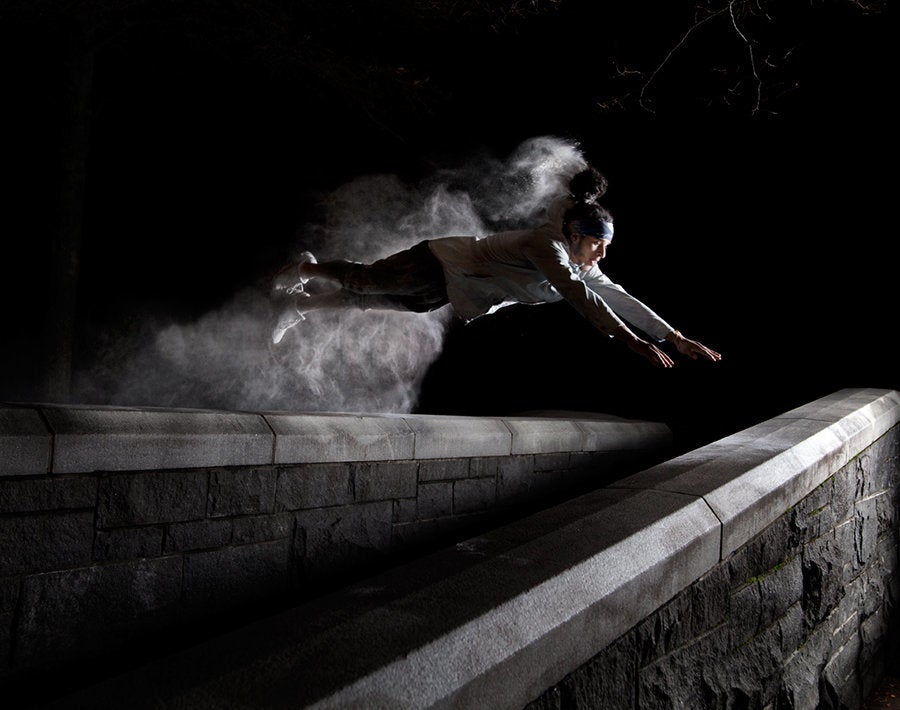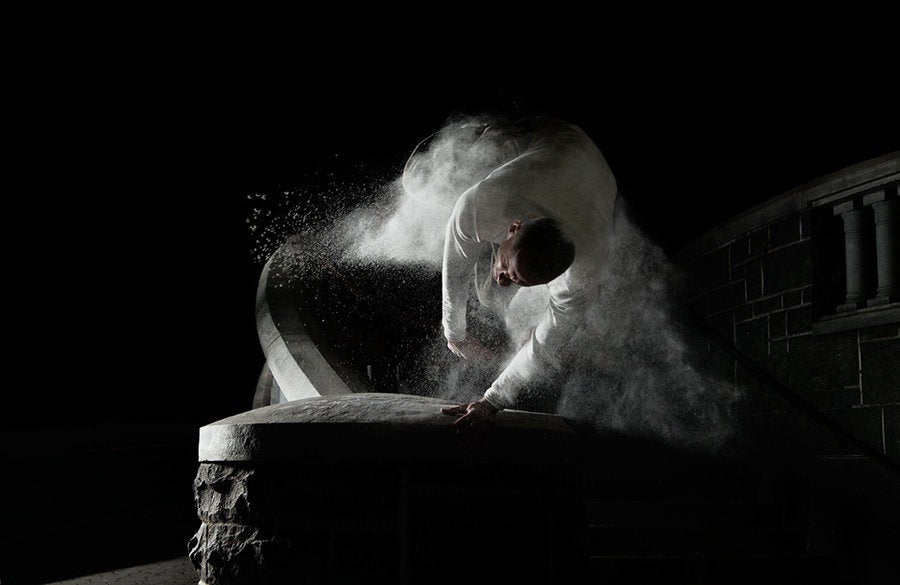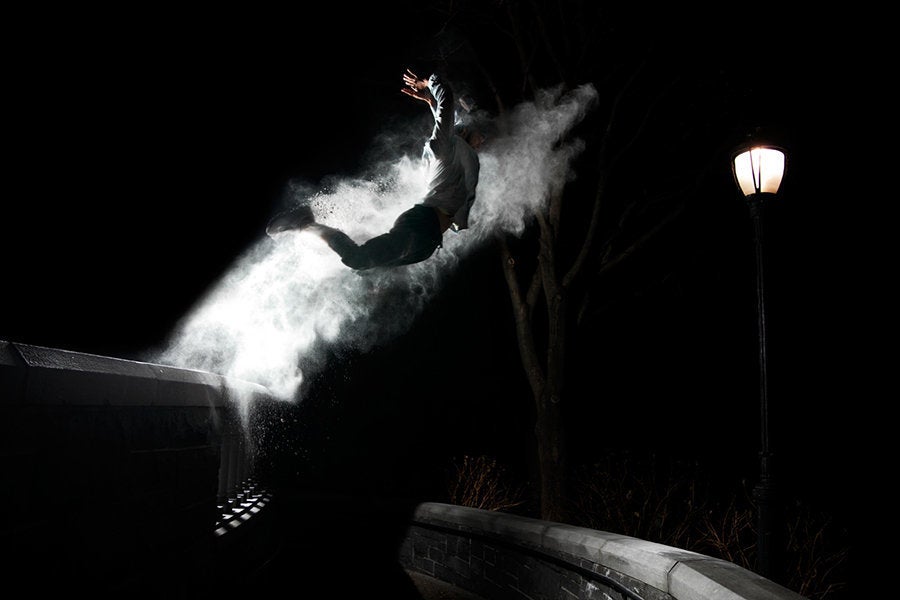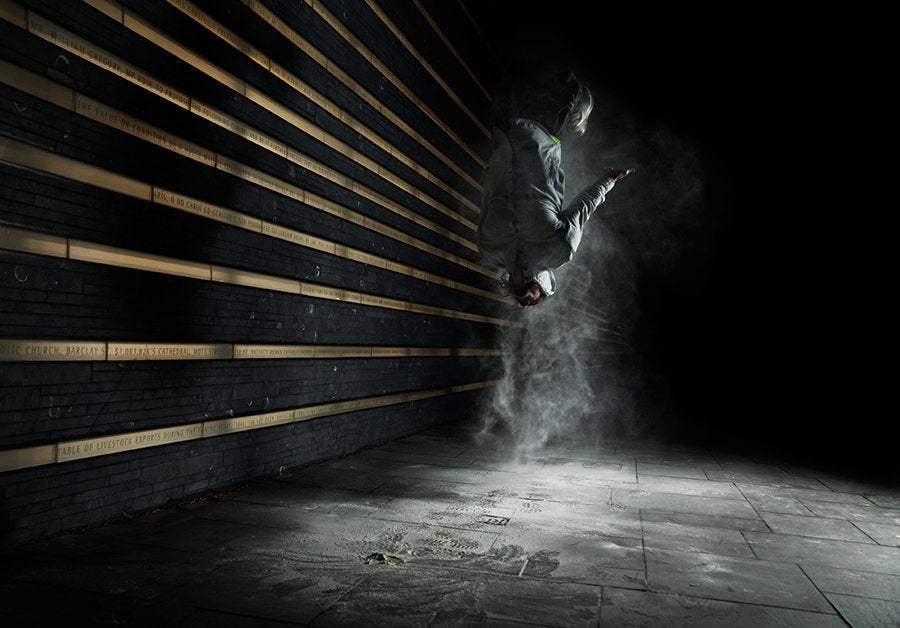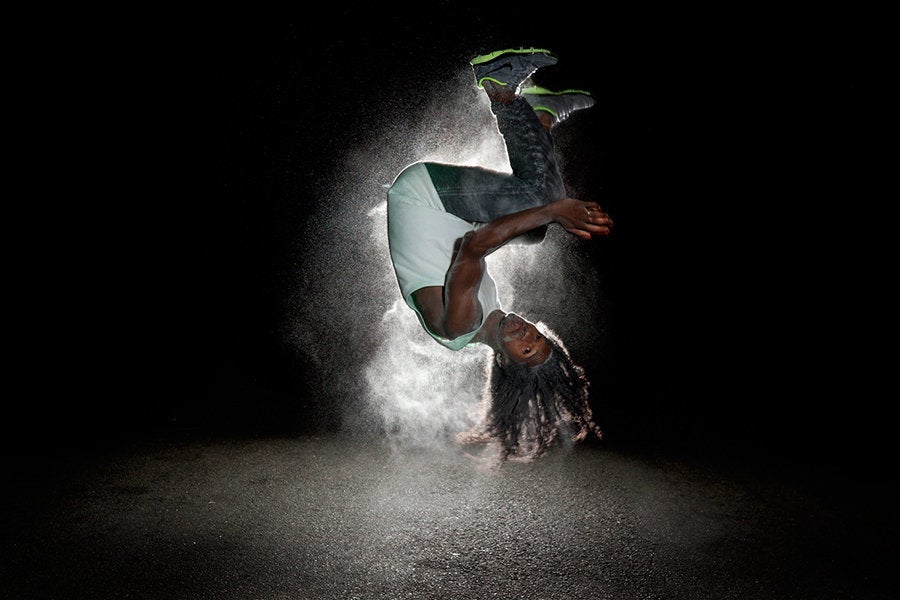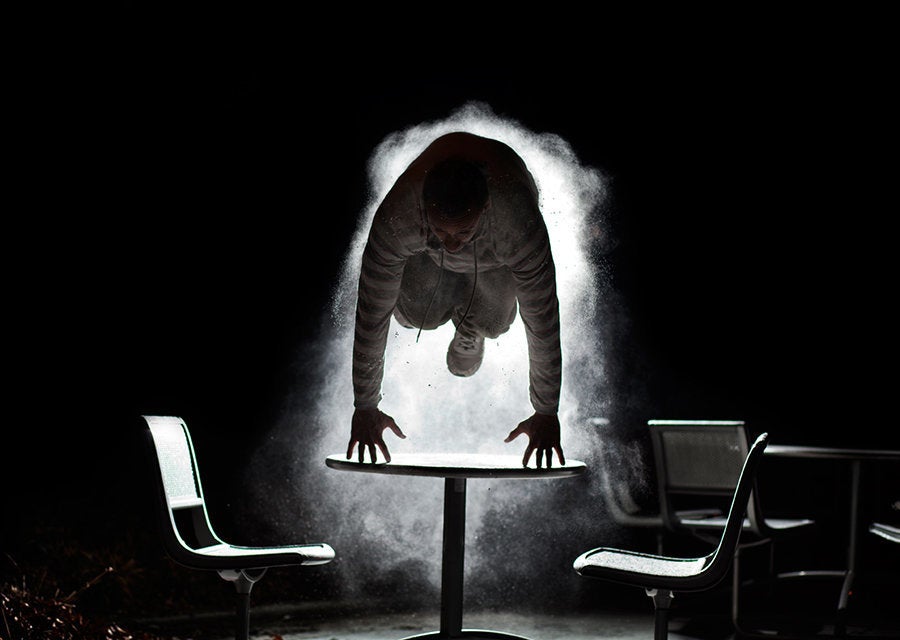 Related
Before You Go
Go Hiking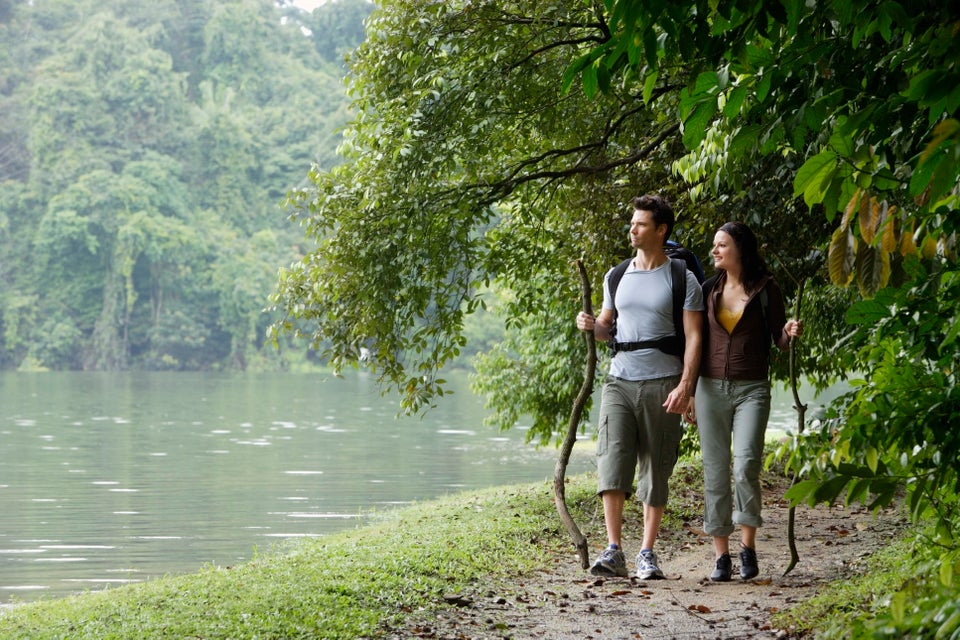 Jupiterimages via Getty Images
It's Picnic Time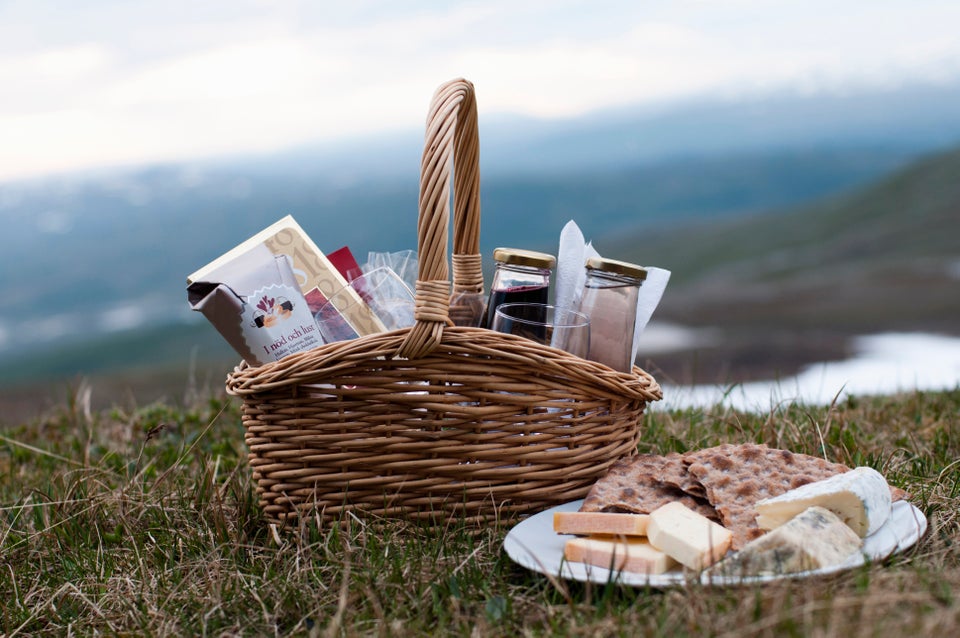 Helena Wahlman via Getty Images
Hit The Beach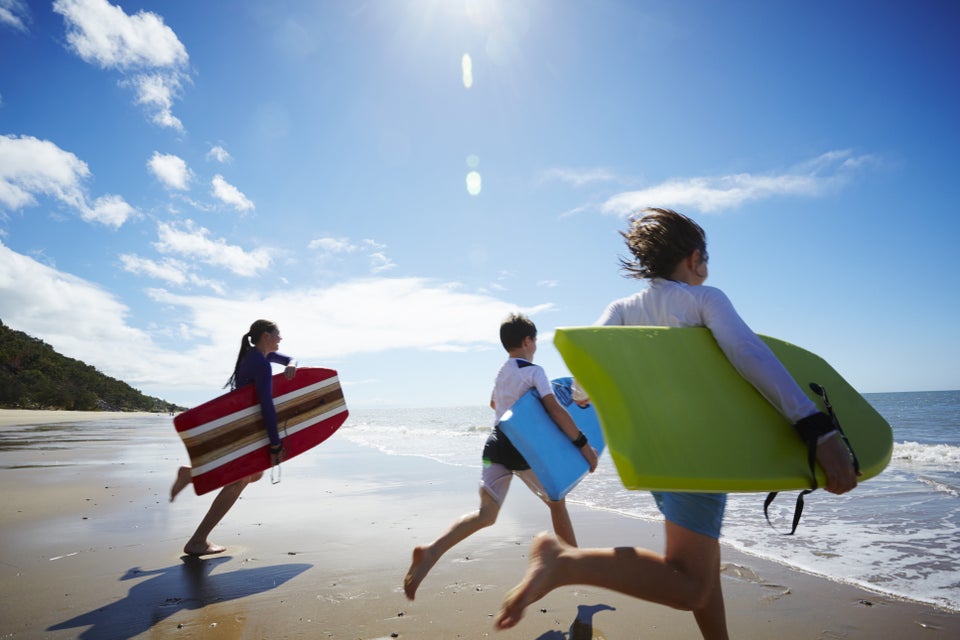 James Braund via Getty Images
Check Out Some Live Music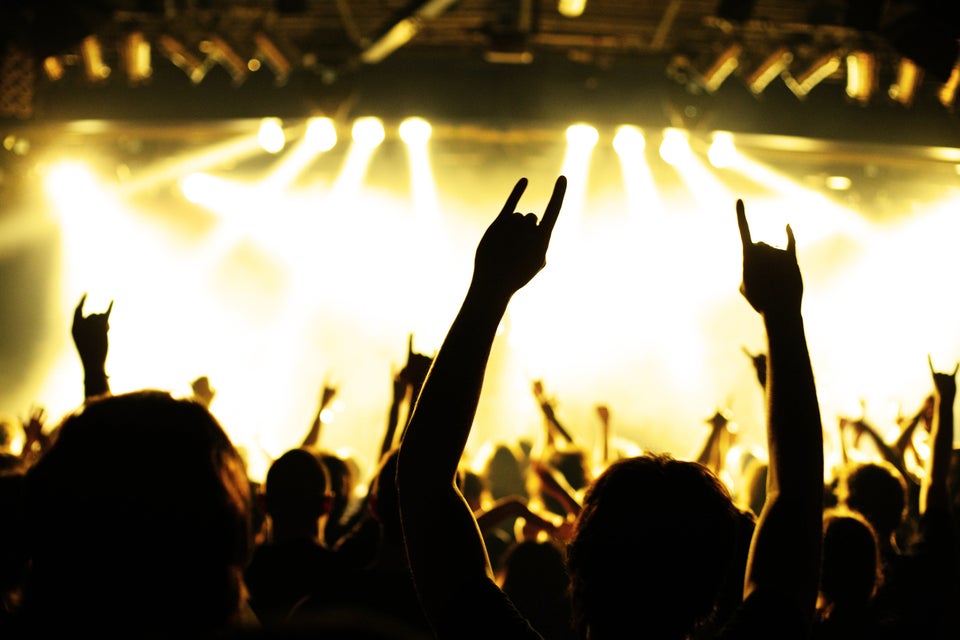 Rolf Brenner via Getty Images
Movie Night!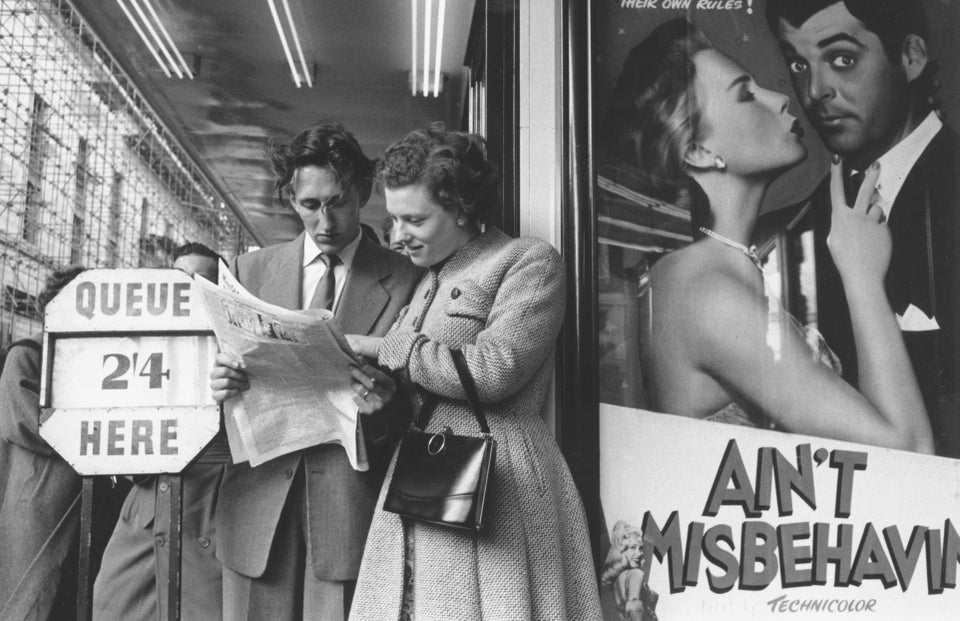 Thurston Hopkins via Getty Images
Go See Some Art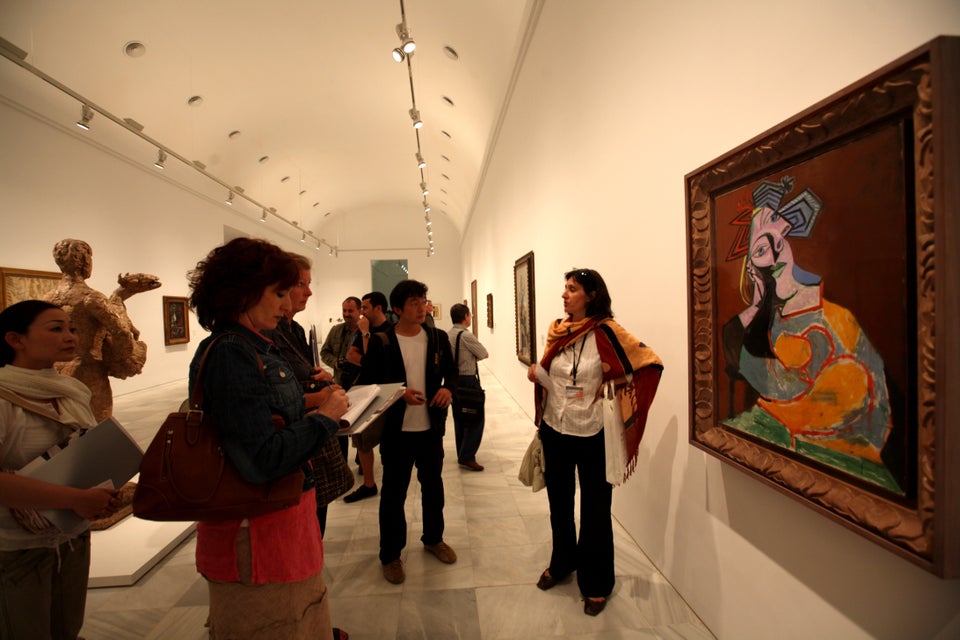 Bruce Yuanyue Bi via Getty Images
Go See Some Dinosaurs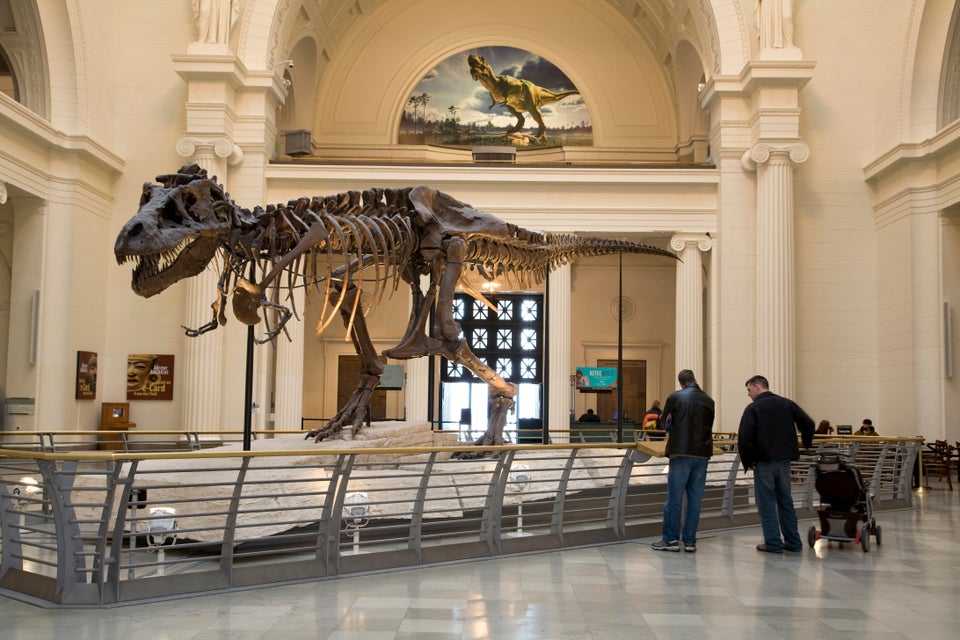 Charles Cook via Getty Images
Do Some Gardening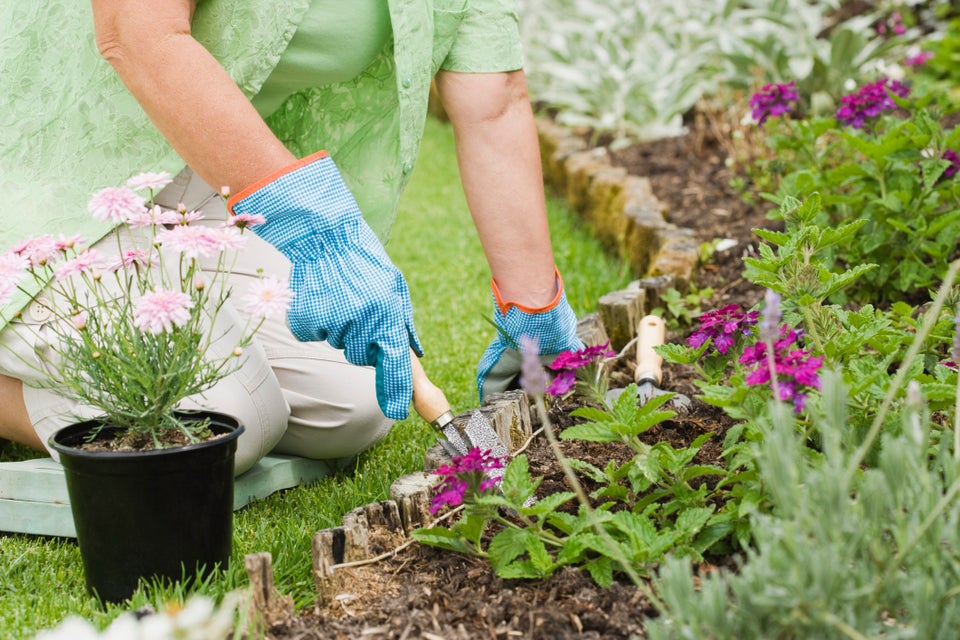 Jupiterimages via Getty Images
Cook A Big Meal
Chris Gramly via Getty Images
Go To The Zoo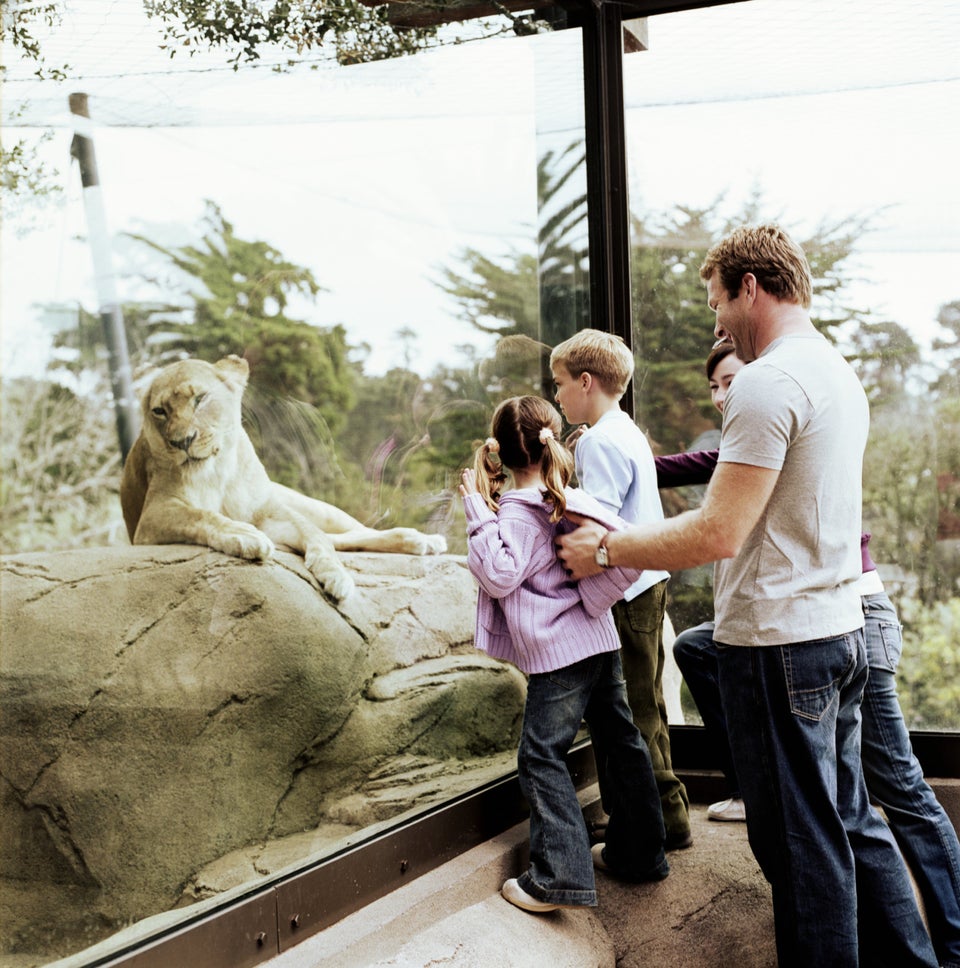 Holly Harris via Getty Images
Do That Laundry That Has Been Piling Up
DarkShadow via Getty Images
Catch Up On Some Reading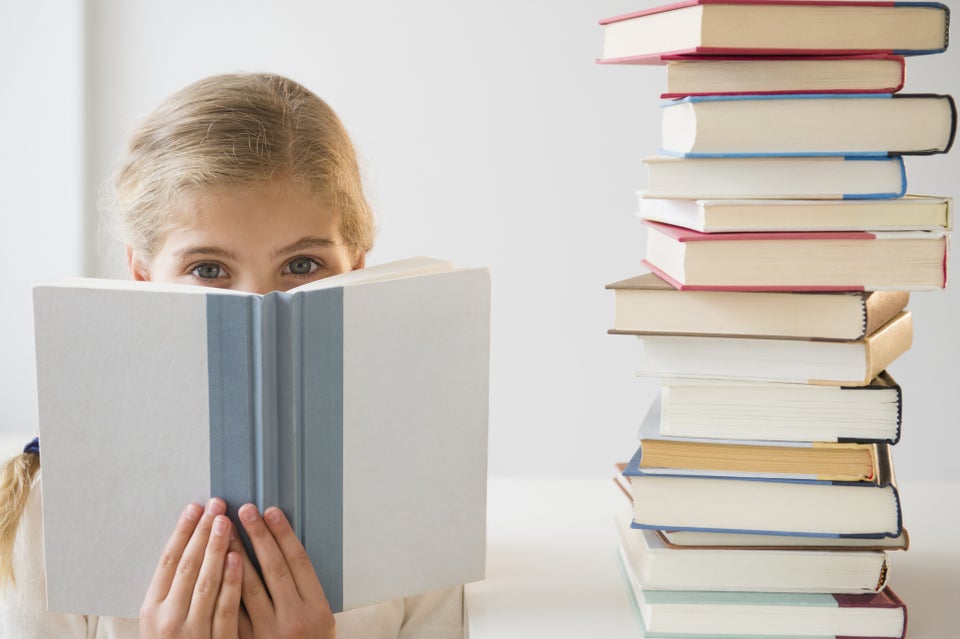 Jamie Grill via Getty Images
Share A Romantic Dinner With That Special Someone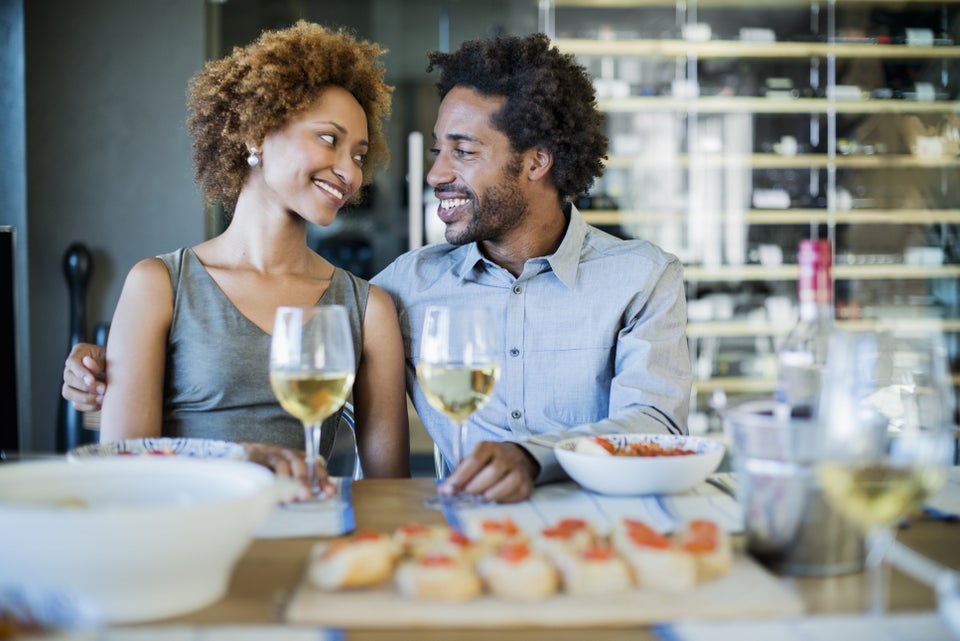 Portra Images via Getty Images
Fire Up The Grill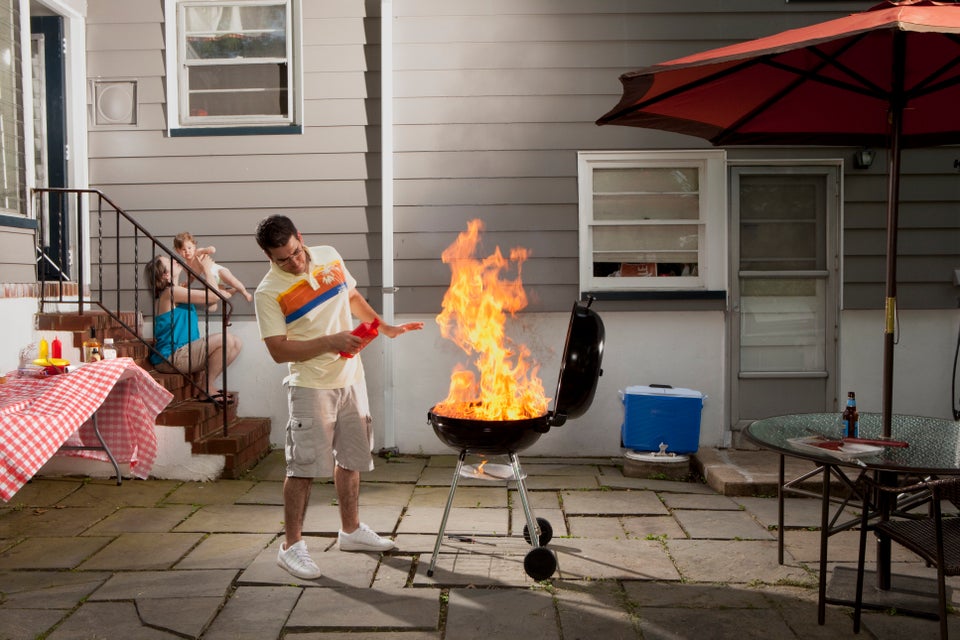 Diane Collins and Jordan Hollender via Getty Images
Look At The Actual Stars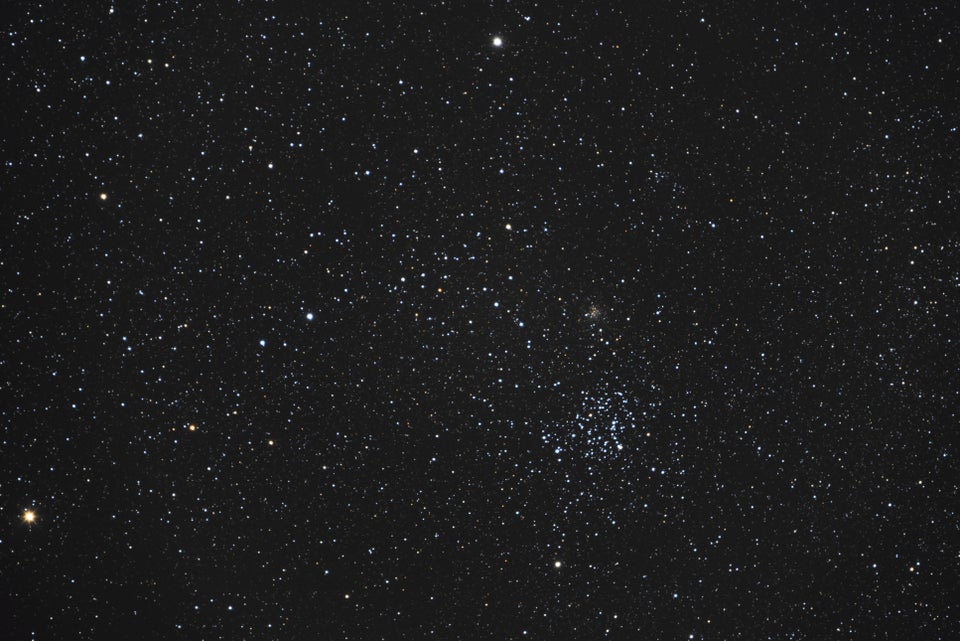 Paolo74s via Getty Images
Ice Cream Party!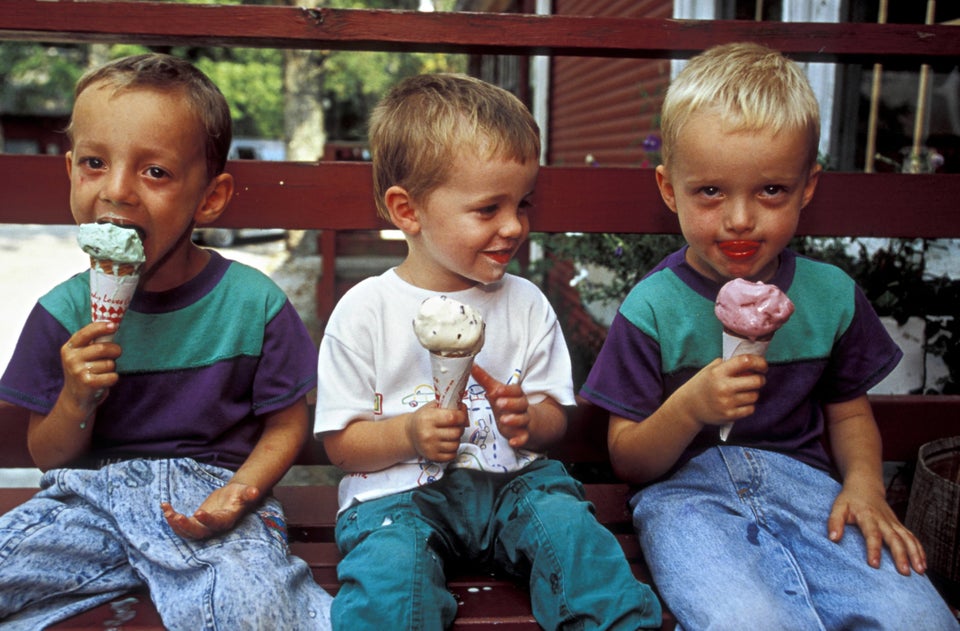 Jeff Greenberg via Getty Images
Ride A Bicycle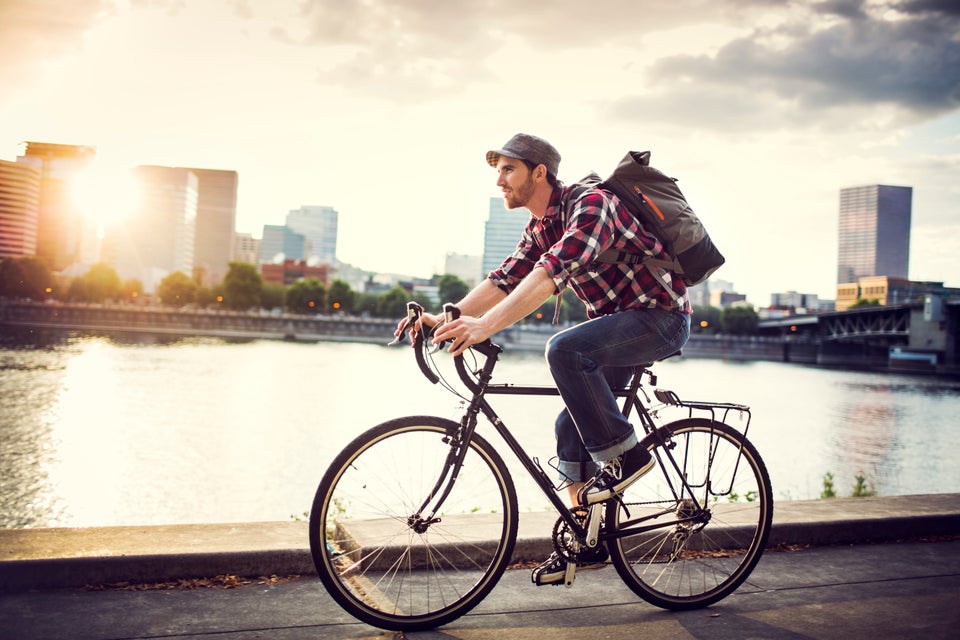 RyanJLane via Getty Images
Take Time To Watch A Sunset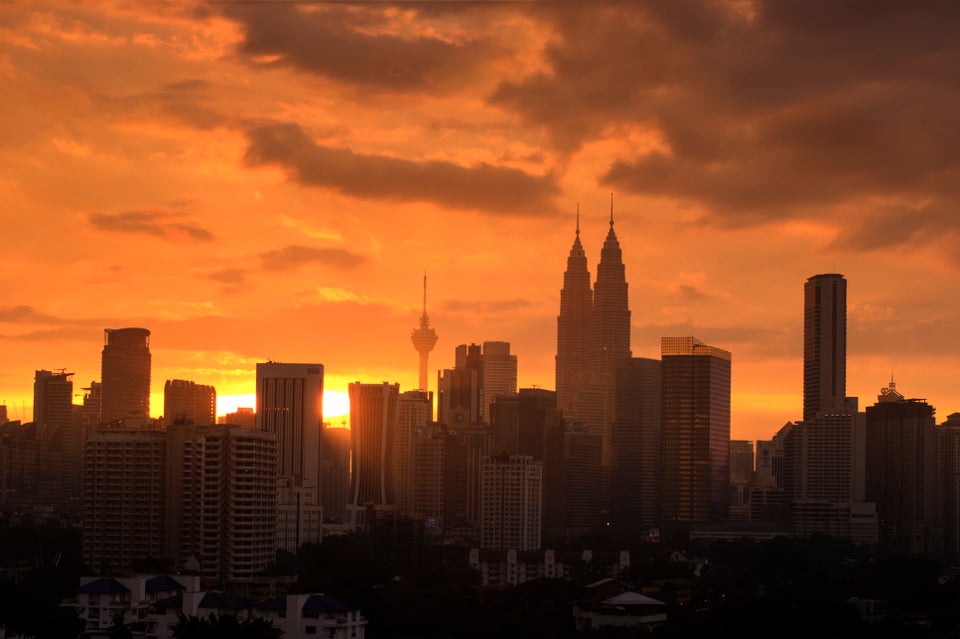 Rob Whitworth via Getty Images
Buy Some Fresh Fruit From A Farmers' Market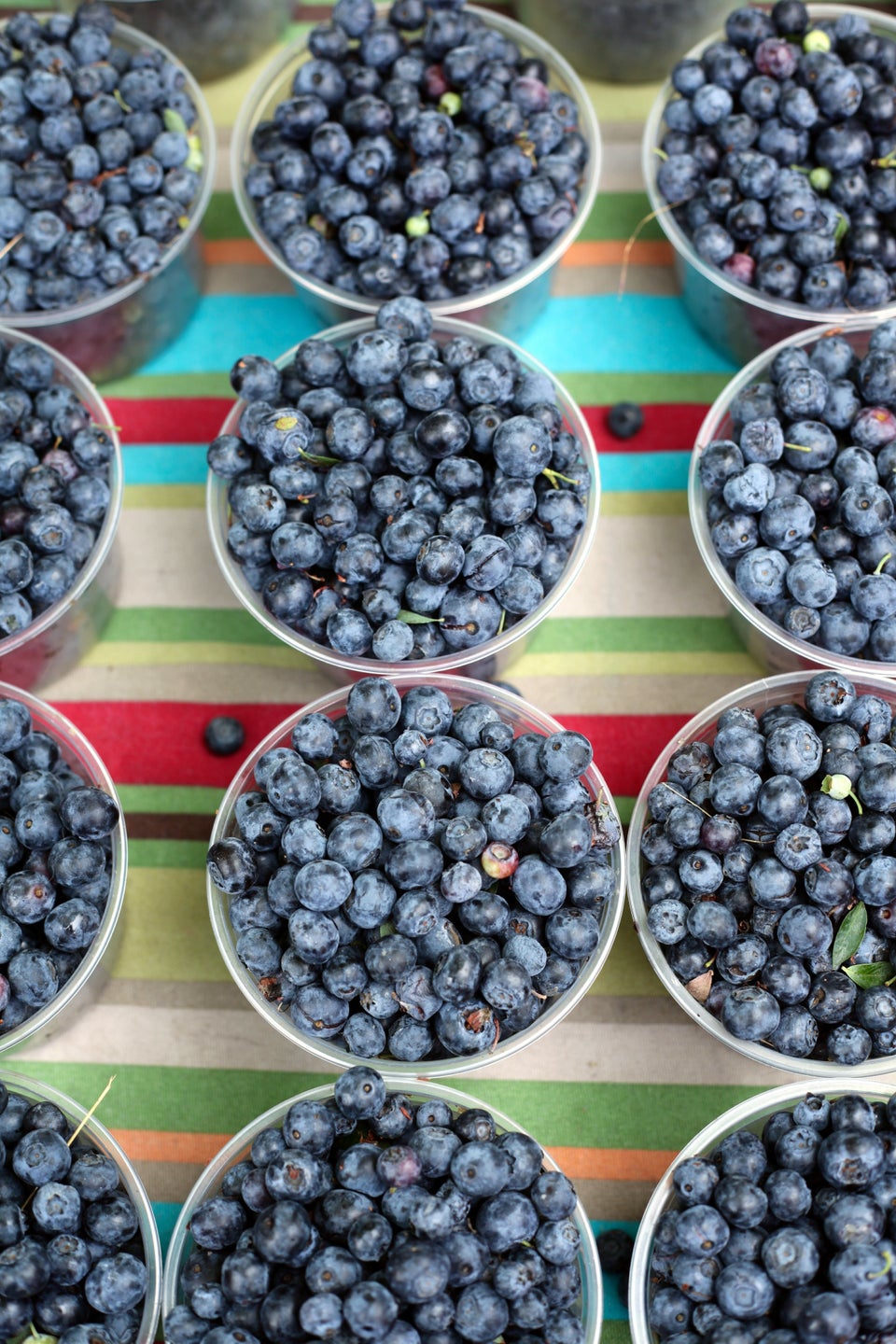 Carolyn lagattuta via Getty Images
Play A Sport Yourself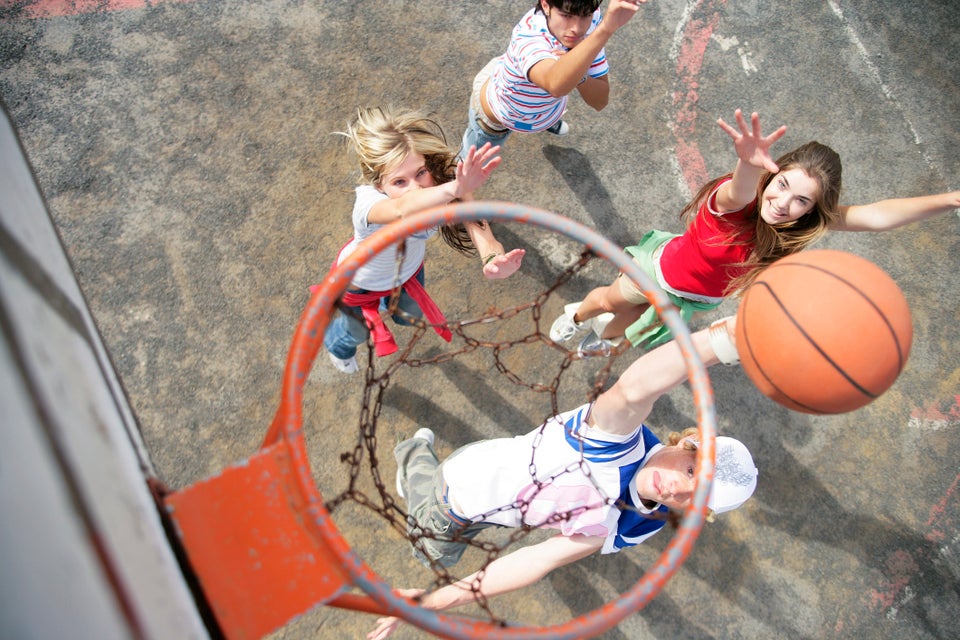 Goodshoot via Getty Images
Dust Off The Board Games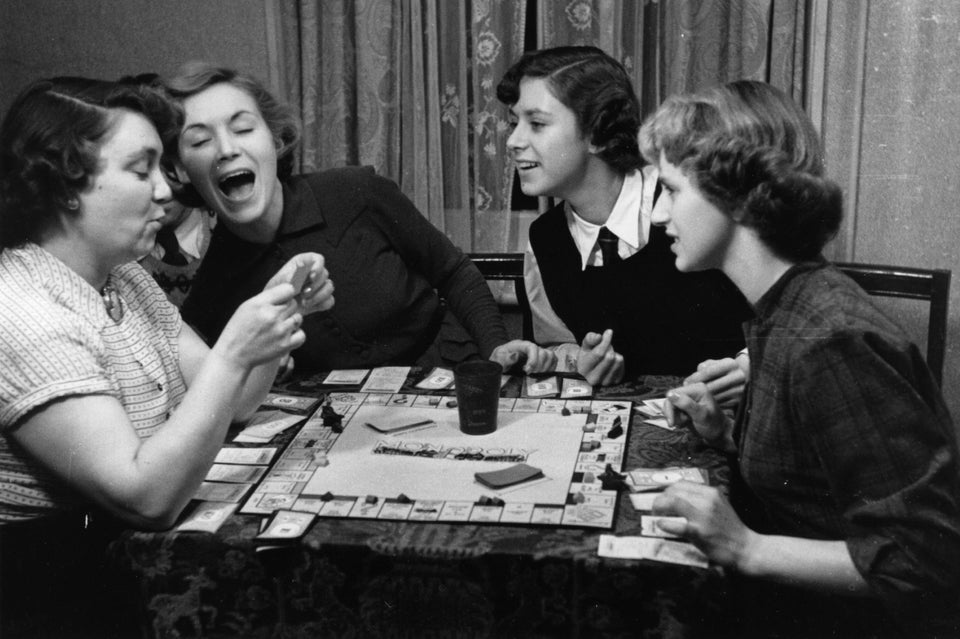 Maurice Ambler via Getty Images
Visit A Local Sight You Take For Granted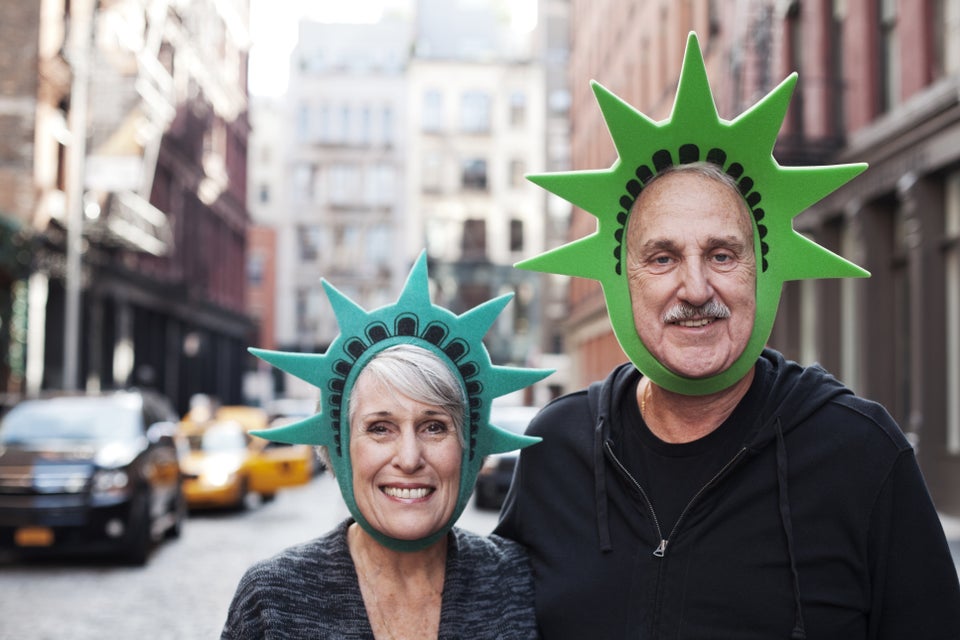 Allison Michael Orenstein via Getty Images
Sit In The Park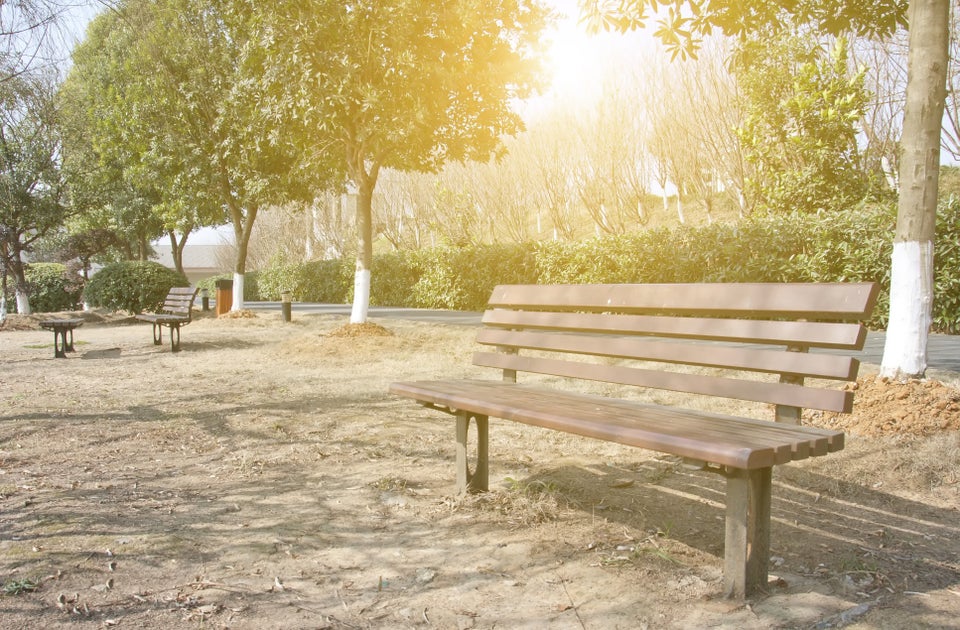 flyflyis via Getty Images
Volunteer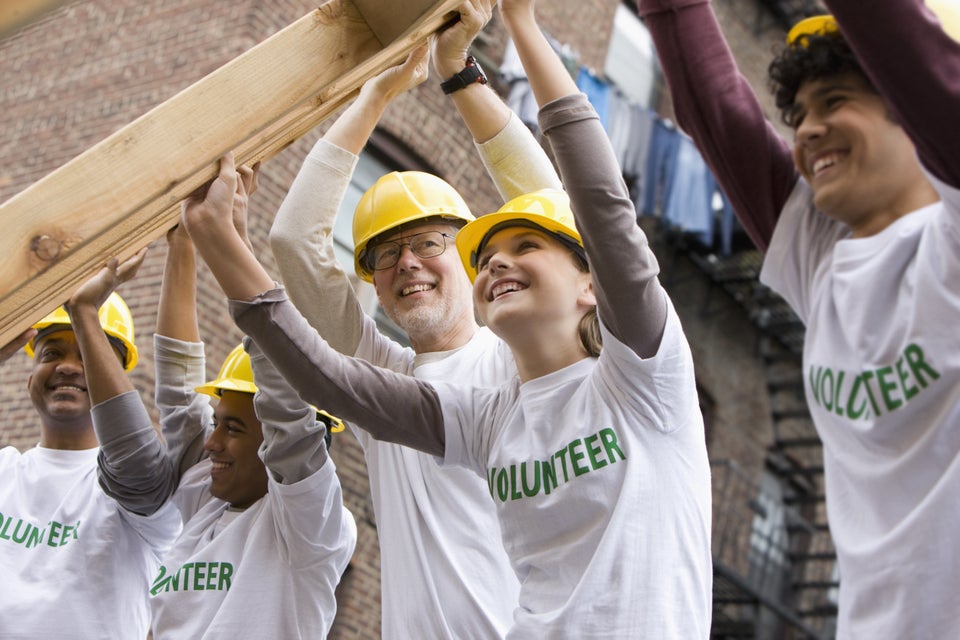 Blend Images - KidStock via Getty Images
Pet An Animal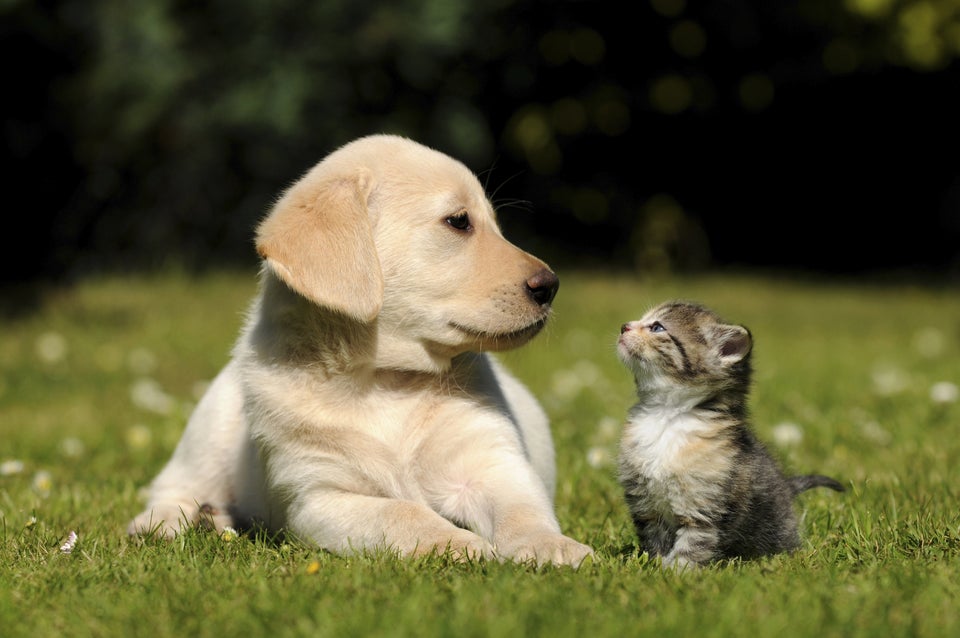 Actually Talk To Someone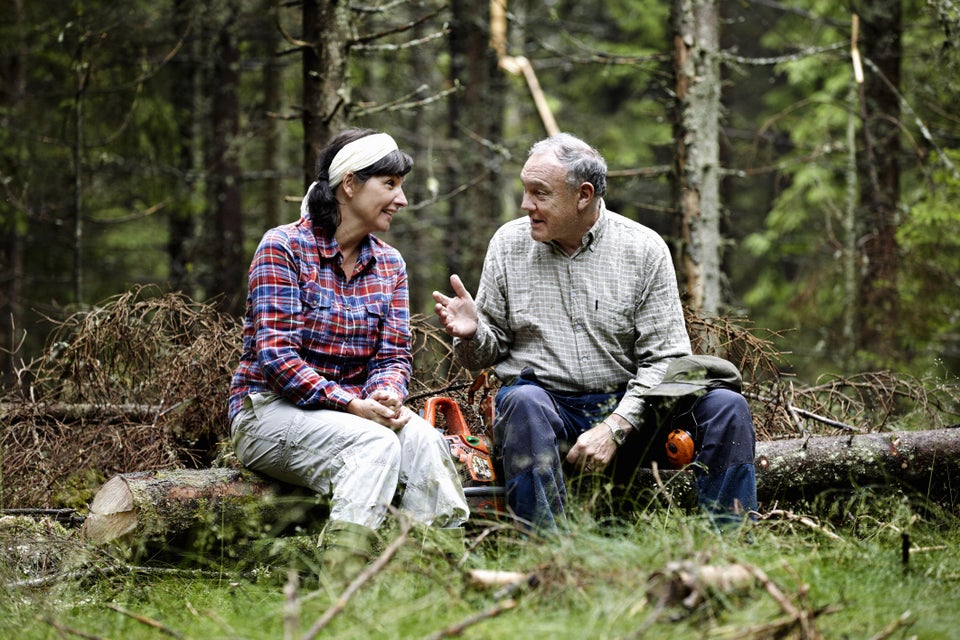 Stefan Berg via Getty Images
Get A Good Night's Sleep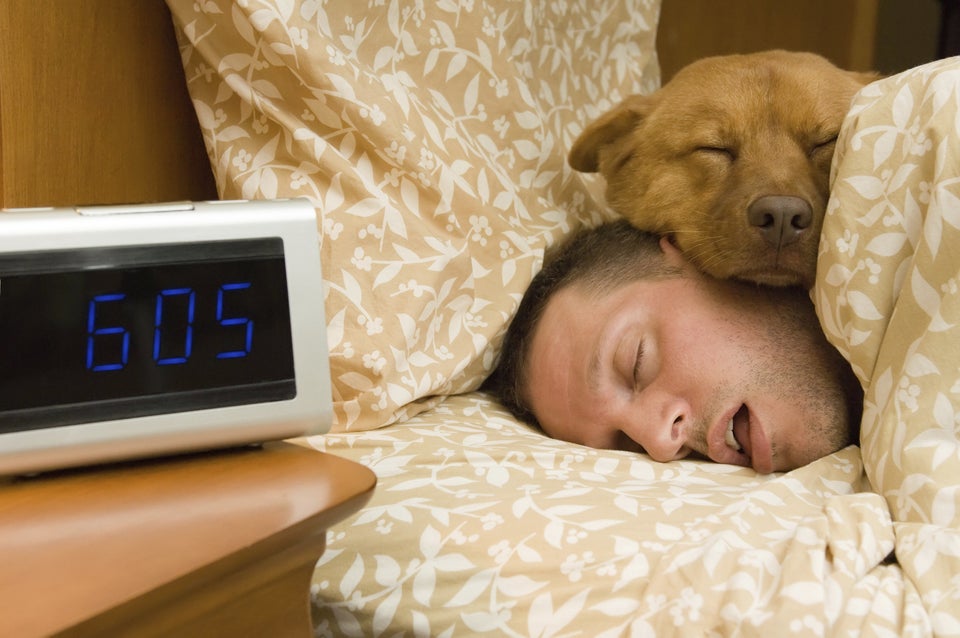 WebSubstance via Getty Images
Popular in the Community