I first saw one post on it, and absolutely loved it. And, then I saw another post, and I fell in love again. It was all done in such a real and non-frilly way that it brought out the mood and feelings of the subject perfectly. Was this a new trend I was noticing? And after a little bit of research, the answer was a resounding YES!
Ladies, and Gentlemen...Brides and Groom....let me introduce you to a relatively new genre of photography that is taking the wedding (and non-wedding) industry by storm, all with its 'bare' hands...Boudoir.
If you were to google boudoir, the first thing you will see is the meaning of the word, which is 'a lady's private bedroom', and then you will be bombarded with photographers doing boudoir in your area. But, before you start figuring out what it is and whether you need it or not, I am here to help and make it all easy for you.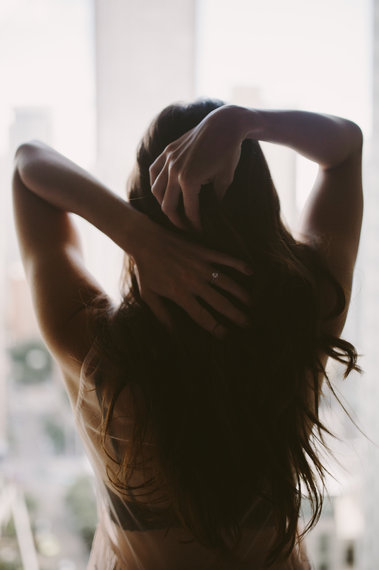 A boudoir session, when done right, is supposed to make you feel confident, empowered and more in love with your body. It is a session that is meant to feel organic without any obvious frills or accents. It is just you and the photographer capturing your beauty, your emotions, your delicateness and your spirit in the most realistic manner. For brides, this is a great opportunity to create something meaningful and unique for their grooms, and then present the session album as a gift for the first night. Or, it could also be a fantastic anniversary gift. Ooh, the options are just endless at this point.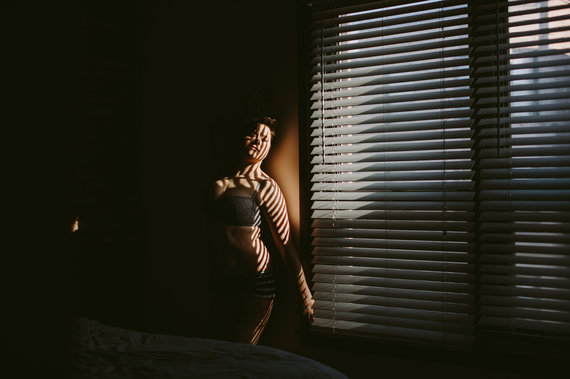 I am sure your next questions are, "Awesome! So, who should I contact and how should I prepare for it?" No worries, darlings, there are tons of great resources out there, and in order to answer these questions better, I enrolled the help of a good friend and fellow photographer extraordinaire, who produces amazing wedding and boudoir photos, Megan Saul of Megan Saul Photography. We pow-wowed how there is a need to change the perception of boudoir and educate the brides (and groom) about it being all real, natural and elemental. Megan mentioned that if you are a bride, then the best discussion to have is with your wedding photographer, and if they do not provide boudoir photography, then ask for referrals because that would ensure you get the non-cheesy, non-corset-ty and non 'look at the camera as if you are drunk' photos. Megan, having done a ton of boudoir sessions for her brides and regular clients as well, mentioned that you could actually have a boudoir even in a simple white t-shirt. So, yes, its all about celebrating your body and feeling beautiful from the inside.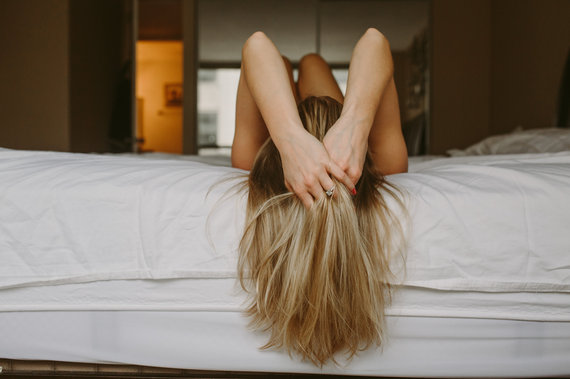 And, here is how to prepare for it. After the initial conversation with your photographer, talk in detail about your comfort level, what you hope to achieve in the photos and the look and feel (lace, sheer lingeries, t-shirt casual etc.) you like And the best part - you do get an option to add hair and make-up. So, think about it as a day to get pampered and photographed! I like the sound of it, don't you? And, please don't forget to get physical prints from this session. Megan mentioned that investing in a little black book of the boudoir photos or a pack of small prints is definitely worth every penny because its like making the experience tangible and all the more special.
Well, my dear brides, let's just say that its time to drop the gowns of a boring bridal session, and make room instead for gowns of a daring kind. This is one trend that I don't see fading, and I would love to see more posts about it. So, go ahead, celebrate your body and feel beautiful. You deserve it, my dear, you deserve it.