Beyoncé's love affair with Topshop has been going strong for some time now. And for a woman with 17 Grammy's under her belt as well as countless endorsements and a successful foray into the fragrance business, it was only a matter of time before she broke into the retail game with one of her favorite stores, too.
But this partnership, an "ath-leisure" brand with the UK-based retailer is so much more than a collaboration -- it's the beginning of an entire Bey brand. And if you're anything like us, your minds are reeling at just the thought of sharing a wardrobe with Ms. Carter-Knowles.
The line, according to Women's Wear Daily, is targeted toward women "who go to yoga or the health club, as well as those who just want to look as if they do." With that in mind, we've put together a list of predicted items based on some of Destiny's Child and Beyoncé's greatest hits.
Just try not to rack up too many "Bills, Bills, Bills."
And because we can, here's a playlist to listen to while you "shop."

1. The "Lose My Breath" water bottle
2. The "Countdown" stop watch
3. The "Baby Boy" blue sports bra
4. The "Bootylicious" Yoga Pants
5. The "End of Time" sports watch
6. The "Halo" baseball cap
7. The "Naughty Girl" skort
8. The "Jumpin' Jumpin'" jump rope
9. The "Flawless" bodysuit
10. The "Get Me Bodied" leotard
11. The "Survivor" sweatband

12. The "Drunk in Love" lap suit
13. The "Dance For You" unitard
15. The "Ring The Alarm" alarm clock (so you never miss a workout)
16. The "Run The World (Girls)" Sneakers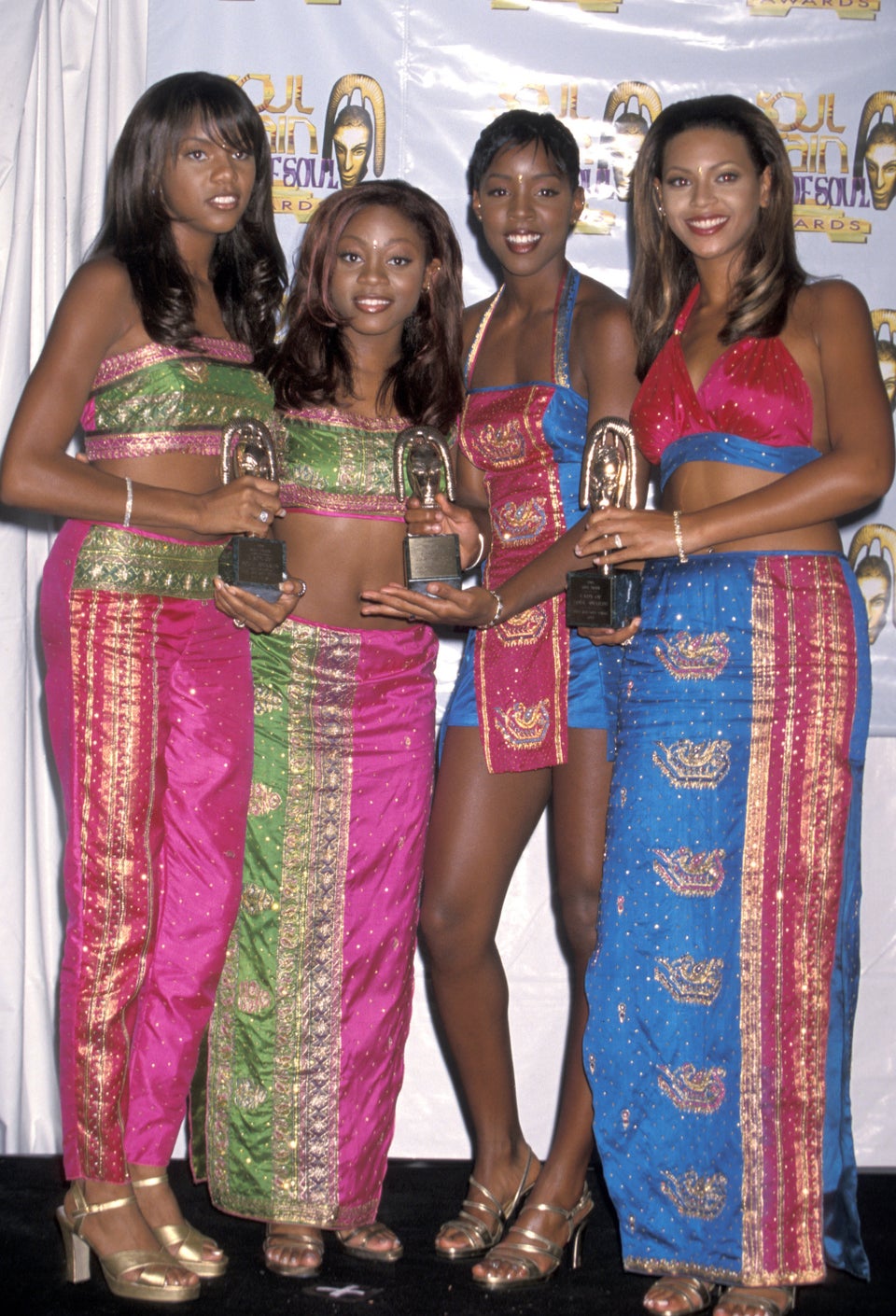 Beyoncé's Style Evolution