As Black History Month nears its end it is always great to reflect on the positive individuals who impacted the world through their cause or craft. Recognition to these inspiring individuals is due to their sheer determination to accomplish their dreams all while breaking down the color lines. In honor of Black History Month here are five black design professionals who have achieved mainstream success: past and present.
Architect: Paul Williams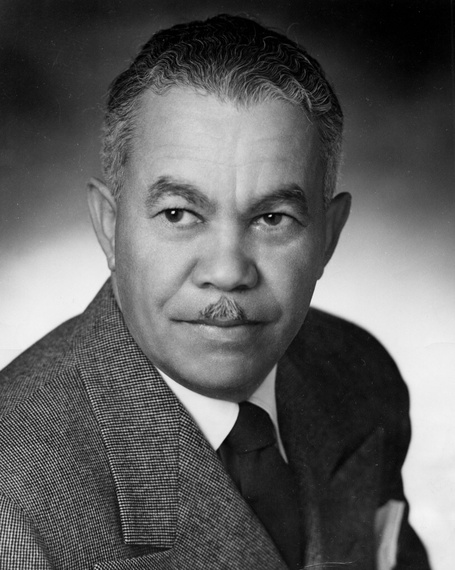 In the 1920s, while segregation influenced the livelihood of many Americans, Paul Williams chose to decimate the stereotype of black achievement by focusing and maintaining his dedication to his architectural studies. He obtained his license in architecture, won an architectural competition in Los Angeles and became an exceptional architect and draftsman. His experience and perseverance led him to extend his talents and vision alongside Pereria & Luckman Architects to create the iconic Theme Building located at the Los Angeles International Airport. In the span of fifty years Paul Williams designed thousands of buildings: most notable were the redesign of the Beverly Hills Hotel and the now landmarked Golden State Mutual Life Insurance Building. His work was well regarded with the Hollywood elite; designing for stars like Frank Sinatra,  Lucille Ball and Desi Arnaz. His passion for architecture was unwavering and his determination led him to become one of the first African American architects paving the way for many.
More information: http://www.paulrwilliamsproject.org/
Interior Designer: Cecil Hayes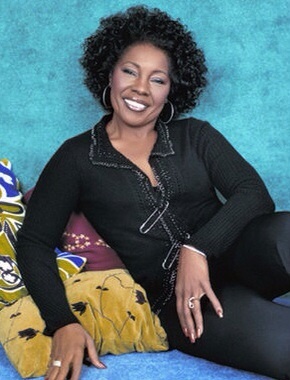 Cecil Hayes' journey to success started in South Florida where her creativity in fine arts expanded into the very competitive and predominantly white profession of interior design. In 1975, Cecil's Designer's Unlimited opened providing interior design services and later expanded her services to become one of the first African Americans to manufacture custom case goods and upholstery in the United States. Her style is attributed to her fine arts background; incorporating lavish textures and her keen knowledge for harmony and balance. For over 30 years, Cecil has designed for entertainment and sports practitioners giving her the opportunity to be recognized and featured in notable magazines like Architectural Digest and Ebony. Her accolades include her induction to the NAACP Hall of Fame and the  Smithsonian's Cooper Hewitt National Design Museum. She has published two books and is regarded as a celebrated African American interior designer.
For More information: http://cecilhayes.com/
Event Designer: Preston Bailey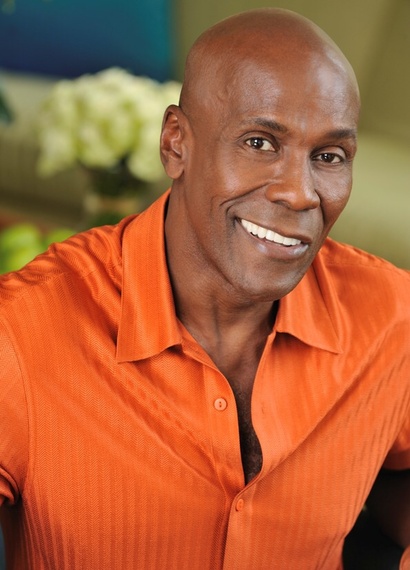 Here is a person who can transform anything into a magical experience: Preston Bailey. Based in New York City he is an international sensation for his work in event design. Over the span of 36 years, Bailey has acquired high end clients with exquisite taste, extensive budgets and the need to elevate dreams into real life time memories. While he has the ability to undertake any client style and demand, he always incorporates elaborate floral designs into his work (a byproduct of his childhood Panamanian upbringing). In addition to designing events, he has written seven books, of which five have been best sellers. Preston Bailey has tailored himself to a high-end clientele and while his works speak volumes, he never forgets to share his secrets to all who are interested.
For more information: http://www.prestonbailey.com/
Architect/ Furniture Designer/ Textile Designer: David Adjaye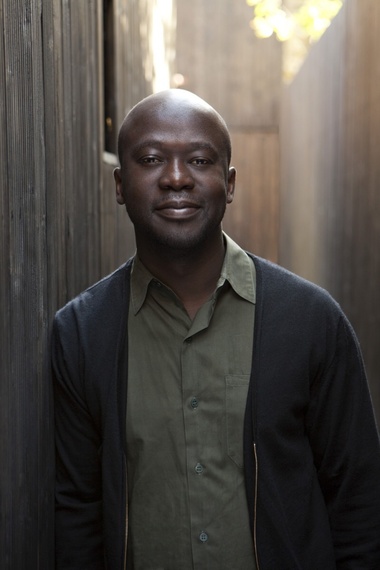 Color barriers need not apply to David Adjaye as he is one of the leading architects of our time. As an OBE (Officer of the British Empire), this Tanzanian born talent has been recognized for his outstanding achievements in architecture. Noted works include the Noble Peace Center in Oslo, the Rivington Place in London and the highly anticipated Smithsonian National Museum of African American History and Culture in Washington DC. Adjaye's credits expand beyond architecture and into furniture and textile design. His travels and experience in architecture influence the outcome of his products, as seen in the Washington Collection and Adjaye Collection for Knoll. The entirety of Adjaye's empire is awe inspiring. He directs several offices worldwide, has shared his wisdom at major universities, and continues to prove that there is no limit to his success.
For more information: http://www.adjaye.com/
Artist/Textile Designer : Christine Joy Llewellyn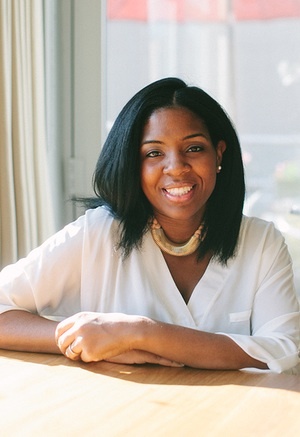 She is a talent that has emerged onto the print and textile world recently, providing bright colors and rhythmic qualities that speak to everyone's heart. A native to New York, Christine Joy Llewellyn established her own company Christine Joy Designs, in 2014. She captures the essence of a "breathtaking turquoise ocean and lush green vegetation of the Caribbean," a quality that appealed to Minted and West Elm. Enchanted, Shift and Aquatic Line are just three of the eight prints that showcase her style and can be seen at West Elm. As a textile designer she uses a playful and minimalistic approach to design that translates effortlessly into wall paper and upholstery. One King's Lane, Guildery and many more have taken notice of Llewellyn's products and all have provided a platform for her to showcase her work. In a short period of time Llewellyn has proven her talent is a perfect fit for any home, office or place of business.
For more information: http://www.christinejoydesign.com
REAL LIFE. REAL NEWS. REAL VOICES.
Help us tell more of the stories that matter from voices that too often remain unheard.