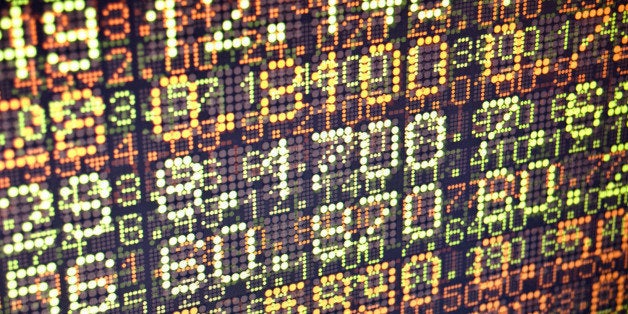 Until 2004, The Boston Red Sox had not won a World Series since trading Babe Ruth to the New York Yankees in 1918. Then they won the World Series again in 2007. After 86 years of losing, they finally upped their game.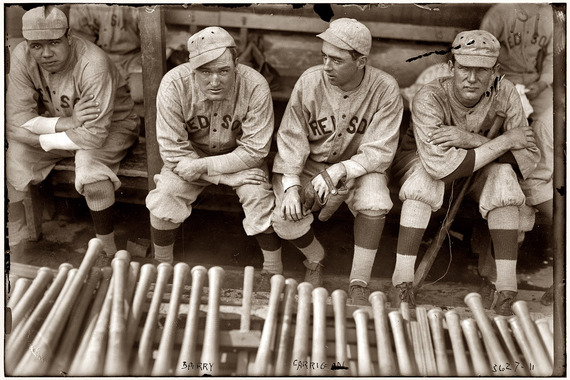 But they have more than spring training to thank for that. It turns out the Red Sox are considered one of the most savvy users of sports analytics in Major League Baseball (MLB). They even travel with their own 20-terabyte video-server that has recorded every pitch of every at-bat in Major League Baseball since 2007.
How did this happen? The Red Sox hired Bill James to develop a different measure of success than just the batting average, and others are following his ideas. James measured on-base percentage and slugging percentage, which is a more accurate analysis. MLB players turn into walking data through this process, and teams are more easily able to see who they can bring on to get them the big win. Some teams are even measuring how injury prone an athlete is based on as much as 200 data points. Why? They want to know they are investing in players who can play.
It's easy to see how this "big data" approach to sports could be applied to human resource practices. What if a hiring manager knew the exact combination of statistics that would indicate a potential hire is always on time with deliverables, excellent at developing relationships, and likely to stay with her employer for an extended time? Looking at the data instead of studying a resume, having four interviews, calling multiple references, administering tests, and then just going on gut feelings would be a lot simpler. And potentially, more exact.
What is Human Capital Analytics?
Using big data for human capital is called "Human Capital Analytics" and like sports players, employees in the working world can be analyzed with data too. By estimate, more than 98% of the world's information is now stored digitally. If that information, known as big data, is used in appropriate ways, it can teach us a lot about behavior, performance, and potential--all of which are valuable to human resources professionals.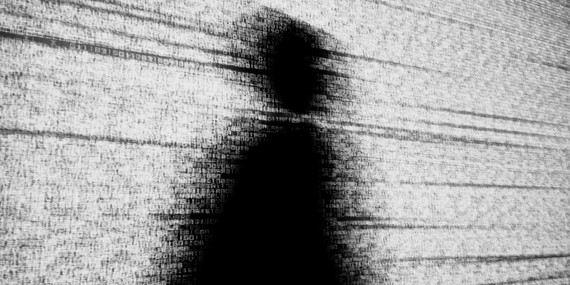 What is Big Data and Where Does it Come From?
Big data is the term for the massive amount of complex information collected each day from a variety of sources. This information can be analyzed to reveal patterns, trends, and associations, especially relating to human behavior and interactions. But where does this data come from?
Believe it or not, we create this data every day. We contribute to the massive silo of big data when we send emails, browse the Internet, use social media, work collaboratively online, and more. The data is meaningless unless analyzed in a creative and strategic way, which is where the human resource professionals come in. Human Capital Analytics is radically changing the game for human resources.
Leadership Roundtable: Human Capital Analytics
I recently attended Human Capital Analytics: Opportunities and Challenges in Government, a leadership roundtable that dove deep into Human Capital Analytics. The event was created by Talent Management in Government, Inc., and sponsored by LTC, Monster Government Solutions, Center for Human Capital Innovation (CHCI), Pearson, and DAI. My role was to facilitate the day's discussions and ask the speakers questions to connect the dots for the audience.
While this event took place in the government context, the topics covered apply to any human resource department facing the opportunities and challenges of incorporating Human Capital Analytics into their organizations. Some of the topics included:
Data Analytics for Inclusion and Diversity
Evolving World of Analytics - How Learning is Changing
Exploring the Big Data from USAJobs
Why Reporting Data Is Not Enough
I learned a lot through these talks and related discussions. Here are some of my key takeaways from the program:
Key Takeaways from Speakers at Human Capital Analytics: Opportunities and Challenges in Government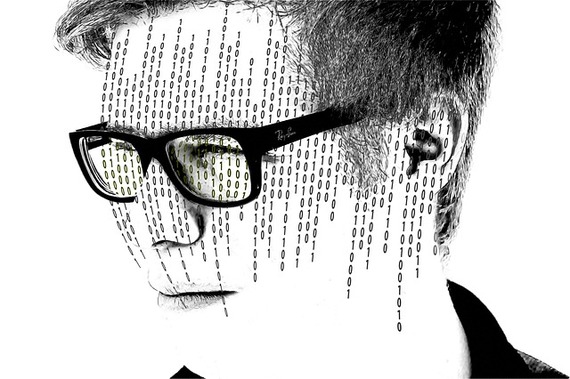 If you haven't felt at least a little bit uncomfortable while reading about big data, you are in the minority. To some it can feel intrusive to know that their actions are being stored as data, which is accessible by strangers and potentially used to understand how they think and act.
In addition, when it comes to hiring, people fear that the "human" in human resources is being taken away. They have no idea what their data might say about them, and if that data is even accurate. All of these concerns are valid. However, what I found while listening to these speakers is that the humanity is more important than just the data.
The Humanity Aspect to Using Big Data for Human Capital Analytics is More Important Than the Data
While data is data, and there is certainly nothing human about it; the use of the data takes humanity to make sense. Data is worthless without asking the right questions. Finding the right questions to ask takes creativity. It also takes creativity to interpret data. And storytelling skills are needed to share the results of Human Capital Analytics with leaders in such a way that it all makes sense.
Creativity is not something that can be programmed; we need humans for that. In fact, creativity has not been a major part of the Human Resources culture so far. Encouraging and prioritizing creativity will be transformative to HR teams, since it will bring in a more diverse set of team members with skillsets not before needed in this field. A diverse team is key to pulling all of the analytics puzzle pieces together to make a positive impact on an organization and its human capital.
I admit I went to this conference expecting the day to be about number crunching. However, Human Capital Analytics is much more than that. What I saw was the great potential in marrying data and humanity to reach talent and organization performance goals. I urge organizations to start preparing their Human Resource teams for the addition of big data, just as I urge HR professionals to become familiar with the radical transition that may be on their horizon.
How do you feel about the concept of big data being integral to the hiring process? Is Human Capital Analytics something you are excited to learn more about? Do you have experience in the field? I'd love to hear from you. Please leave a comment below, send me an email, or find me on Twitter.

Anne Loehr is a sought after keynote speaker, writer, consultant, and trainer. She helps leaders in large organizations connect their everyday decisions today to the future workplace. Her end goal is to help organizations retain their top talent and not only survive, but thrive. To learn more about Anne, check out www.anneloehr.com or follow her on Twitter.
Calling all HuffPost superfans!
Sign up for membership to become a founding member and help shape HuffPost's next chapter