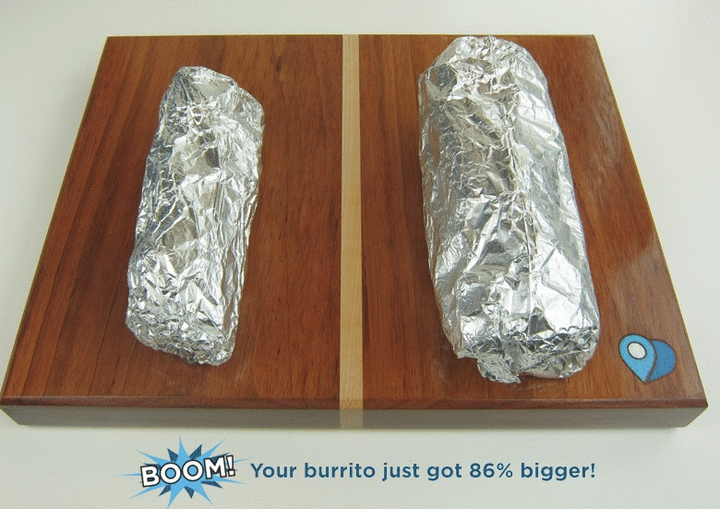 Bigger is better -- especially when it comes to Mexican food -- and Grosz says his tips allow patrons to upsize their Chipotle burritos by 86 percent.
Contrary to the conventional wisdom associated with ordering a burrito, Grosz suggests ordering a burrito bowl. By his calculations, the bowl comes with 15 percent more ingredients in total. Just ask for two tortillas on the side, and you're on your way to maximizing. Sure, you'll have the wrap the thing by yourself, but you'll get more bang for your buck and master the art of a tight roll.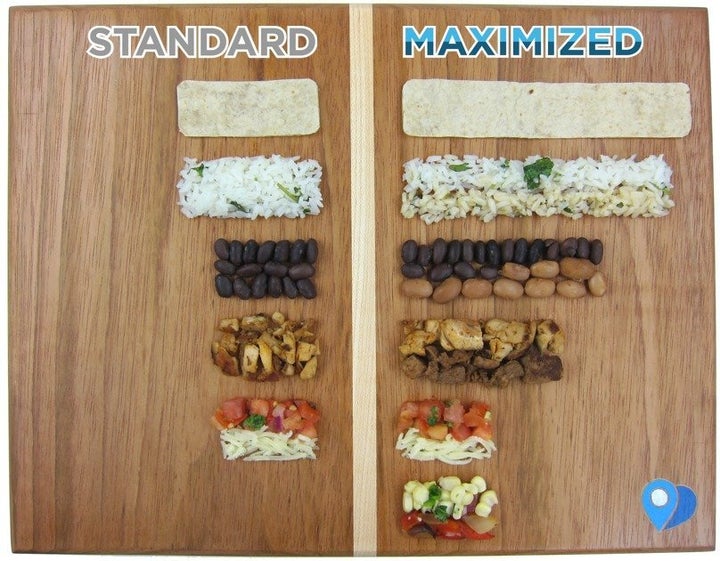 Another way to make your order hefty is to go halfsies on everything. Grosz says ordering two half portions of a filling will yield more mass than asking for one full portion. For example, if you order half portions of two different meats, he says you'll get 54 percent more meat (though you may be charged a little extra for more expensive meat, he notes).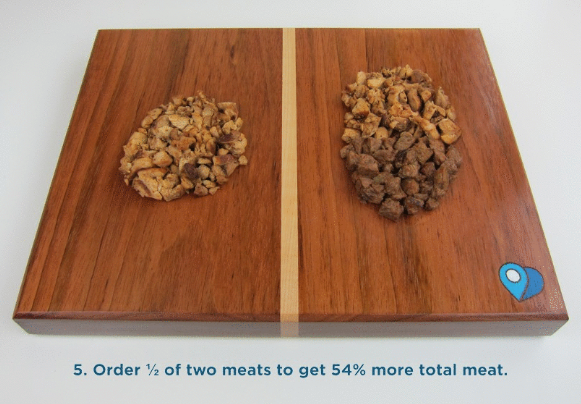 Here's to eating bigger, better and freer, America!