Christie Brinkley may have been on to something when the 59-year-old donned a bikini and struck a very sexy pose during a photo shoot earlier this year for Social Life magazine. Apparently a lot of women feel most confident in a bikini when they're 59, a new study has discovered.
British retailer TK Maxx has found that six in 10 women felt most sure of looking good in a bikini, as well as in other summer clothes, after reaching 59, various British newspapers reported this week.
The retailer said 2,000 British adults took part in the study.
When it came to younger women, only one in five of those aged 18 to 34 said they were confident in their summer clothes choices -- including those of the itsy-bitsy variety. But a third of older women say their confidence has shot up with age. They also reported being less concerned with other people's opinions as they grew older.
"I am almost 67 and wear a bikini. I swim daily, eat nutrient-dense foods only... and happen to have the genetics of someone much younger," said Irene Madrid.
"I have worked hard this year to get back in shape and, yes, the two-piece came out of the closet at 51," said Julie Allison Fox.
Yet at least a few readers scoffed at the notion, with Lee Laurino commenting that, if she were to wear a bikini, "it would bring a new meaning to white elephant."
Perhaps many women have been inspired by actresses such as Helen Mirren, who wowed the world a few years back, when she was photographed on a beach in Italy looking good in a red bikini in her 60s.
Oddly enough, in another British study from 2011, people thought women should give up their bikinis by age 47 and their high heels by age 51.
What do you think? Let us know in comments.
Support HuffPost
The Stakes Have Never Been Higher
Related
Before You Go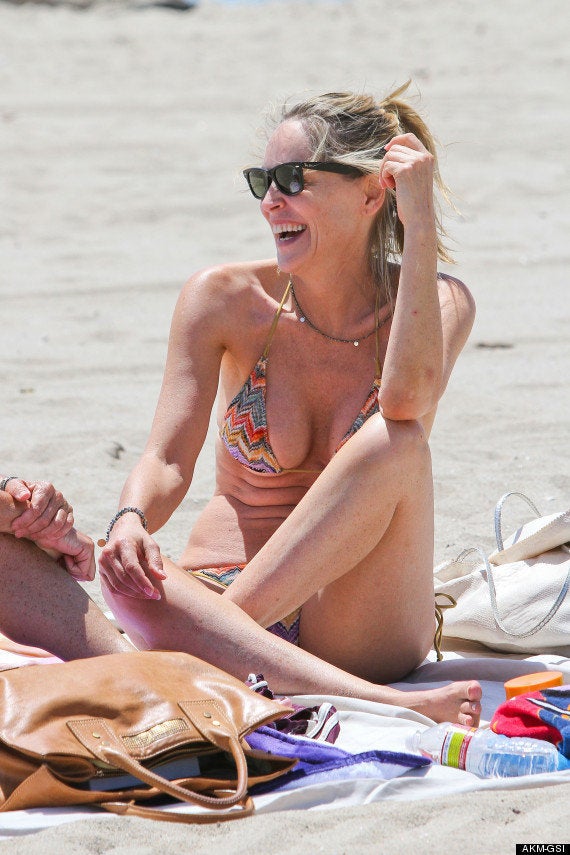 Celebrity Bikini Bodies Over 50
Popular in the Community