The photographers who document childbirth capture some of the most powerful and emotional moments in a parent's life.
The organization invited birth photographers to submit photos taken in 2022 and 2023 and received entries from almost 200 photographers around the world. A panel of judges selected winners in categories like "between two worlds," "birth team," and "story in one image."
"We put together this year's showcase because we wanted to find a way to celebrate powerful birth imagery in a new way," Nicole told HuffPost. "By creating some more unique categories, we hoped to shine a light on images that often get overlooked in traditional photo contests."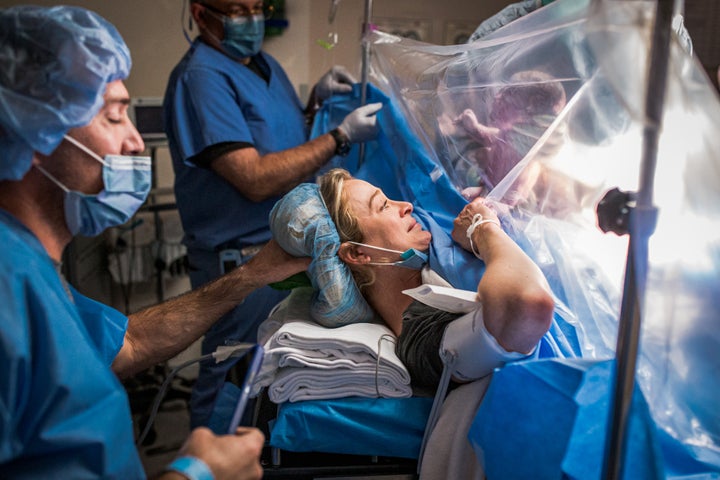 In addition to fostering a sense of community among birth photographers, Mason and Nicole work to change policies on social media platforms and offer courses for aspiring birth photographers. Their biggest goal, however, is to make birth more visible, which they believe will help create a "safer and gentler" experience for all.
"We hope that people feel inspired by the images they see, and we hope they can recognize themselves or their birth story in some of these images," Nicole said. "We hope that this entire showcase illustrates just how diverse, powerful, and beautiful birth can be. "
Keep scrolling for a selection of winning photos and other submissions and visit Birth Becomes You for the full collection. (Readers should note that the following uncensored photos show people in the act of childbirth.)