Oreo cookies are celebrating their 100th year; the official birthday is March 6, 2012. In honor of the occasion, Nabisco has debuted a limited edition Oreo flavor: Birthday Cake Oreos. The cookies look like standard Oreos, except the white frosting has flecks of rainbow sprinkles inside (think Funfetti).
HuffPost Food was pretty excited about the treat -- after all, only horrible people don't like birthday cake. We were not disappointed. As soon as we opened the package, there was a familiar (and potent) smell that was reminiscent of a supermarket bakery aisle, but in a pleasant, albeit slightly overpowering, way.
The strong vanilla aroma led to a largely favorable taste experience. "It essentially just tastes like someone slathered an Oreo with vanilla frosting out of a can. And I love it," said one fan. Another remarked that although the cookie bordered on the treacly, the birthday cake flavor was "subtle, accurate and pleasurable." This Oreo-animal cookie hybrid prompted one to say that he would choose birthday cake Oreos over regular Oreos "nine times out of 10."
Everyone agreed that the intense sweetness prevented people from eating too many, though that didn't stop several of our dozen or so tasters from requesting a second cookie.
Birthday cake Oreos started rolling out nationally last week, and will likely be on shelves for about six to eight weeks. Two cookies have 140 calories and 6 grams of fat.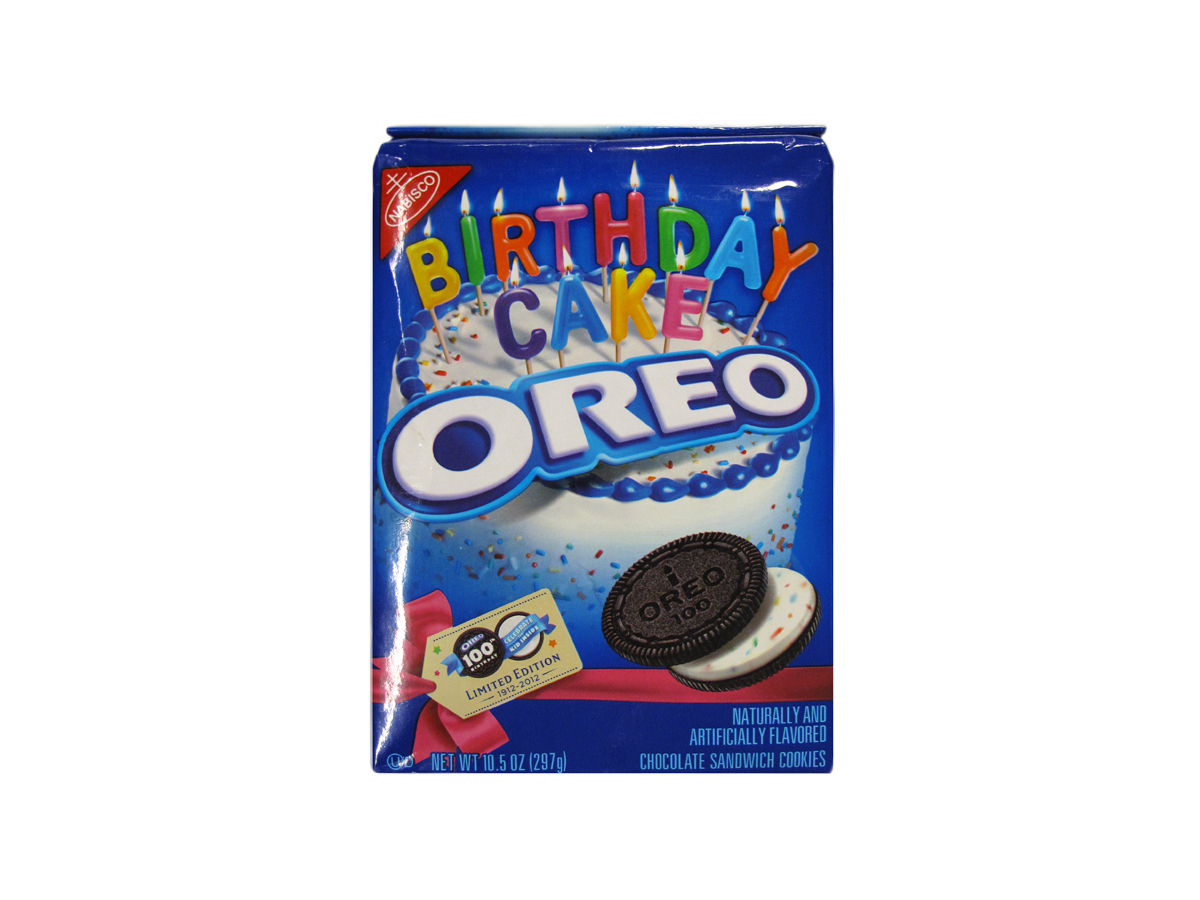 Related