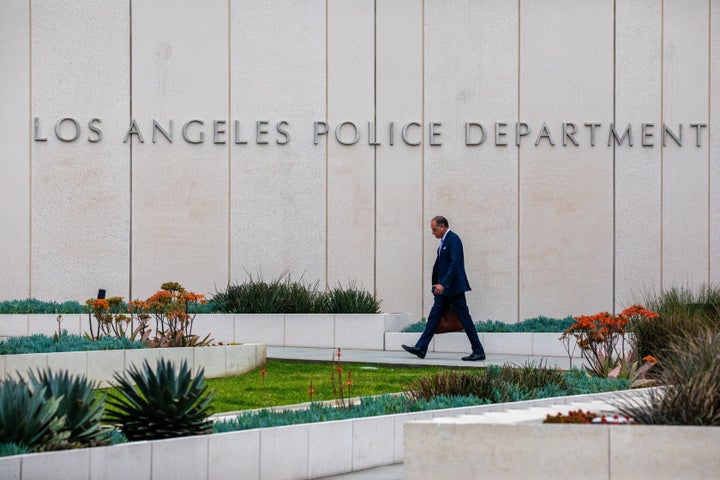 The Los Angeles Police Department is investigating the deaths of two Black models whose bodies were found in their Downtown Los Angeles apartments just days apart.
Nichole "Nikki" Coats, a 32-year-old model, was found on Sept. 10, while Maleesa Mooney, a 31-year-old model and real estate agent, was found on Sept. 12, according to police. Their apartments are less than three miles away from each other.
The LAPD told HuffPost on Tuesday that Mooney's death is being investigated as a homicide. However, Coats' is being looked into as "an undetermined death at this point," ABC News reports.
Thus far, the evidence found does not suggest that their deaths are related, the LAPD said. Despite the lack of evidence, some people on social media have expressed concern that the timing of the deaths suggests that Black women are being targeted, as Los Angeles Magazine reported on Monday.
Coats' father and aunt — Guy Coats and May Stevens — decided to check on Nichole Coats and found her body at her apartment building, known as Eighth and Grand, according to KABC.
"I couldn't recognize her," Stevens told KTLA in an interview. "I believe it was murder, I really do."
"Her smile brighten ever [sic] room she entered. Nikki's personality was one that will never be forgotten. She was very happy, smart and a go-getter beyond measures," Coats' mother, Sharon Coats, posted on Facebook on Friday. "It's like a dream to me, and I haven't woke up but it's real. Please keep me in your prayers as I ask for God's strength to get through this terrible tragedy."
Sharon Coats said that her daughter's death was "senseless," according to the KTLA interview.
"And it's not fair. I want everybody to find out who did this to her. She shouldn't be gone," she added.
The Coats family and their friends have created a GoFundMe that has raised at least $15,930 of a $10,000 goal.
Days after Coats' body was found, police officers found Mooney's body during a welfare check, according to a statement from the LAPD.
Bailey Babb, a cousin of Mooney, told KTLA that their family began worrying about Mooney after not hearing from her for about a week.
"When a week went by, we just knew something was off," Babb told KTLA. "Her messages weren't delivering and we knew something was up because we all have a special relationship with Maleesa."
Mooney's sister, a music artist named Jourdin Pauline, told KABC that someone had also taken some of Mooney's belongings.
"Whoever did it stole her belongings because they're trying to sell her iPhone and her MacBook," Pauline said. "Her iCloud had an alert like she was on."
"How is this even possible," Pauline questioned. "We was supposed to grow old together and have babies and cook off wars (you're the best chef ever) this feels so surreal I keep waking up crying thinking I'm in a bad dream we will get justice for you my sister I promise you won't be gone in vain!!!"
Several family members of Coats and Mooney, respectively, did not immediately respond to HuffPost's requests for comment.
Support HuffPost
The Stakes Have Never Been Higher
Popular in the Community