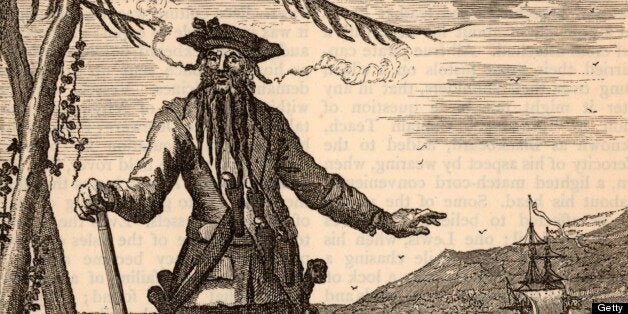 Archaeologists in North Carolina will attempt to recover eight cannons from the Queen Anne's Revenge, the flagship of the infamous pirate Blackbeard.
The Queen Anne's Revenge ran aground in June 1718 about a mile off the North Carolina coast. WECT explains the wreckage was discovered in 1996, and North Carolina's Department of Cultural Resources has launched several expeditions since then to collect artifacts from the ship.
According to WUNC, this year's attempt to recover the cannons was originally scheduled for last week, but inclement weather prevented the operation. Fay Mitchell of the Department of Cultural Resources told public radio that a new attempt to recover three of the eight cannons will be launched this week.
"The goal is to complete excavation at the site in 2014. We've got about 55 percent of the site excavated. This time they want to do the heavy lifting," Mitchell added.
Little is known about Blackbeard's life. According to the Queen Anne's Revenge Project, the sea plunderer is believed to have served during Queen Anne's War, only to become a sea robber after his time in battle. No conclusion has ever been made on Blackbeard's true name either, although it is often said to be Edward Thatch or Edward Teach.
Researchers believe the notorious pillager was forced to abandon the Queen Anne's Revenge after the ship ran aground while trying to enter Old Topsail Inlet off North Carolina's coast.
The recovery project cites a letter by Captain Ellis Brand of the HMS Lyme, written in July 1718.
On the 10th of June or thereabouts a large pyrate Ship of forty Guns with three Sloops in her company came upon the coast of North carolina ware they endeavour'd To goe in to a harbour, call'd Topsail Inlet, the Ship Stuck upon the barr att the entrance of the harbour and is lost; as is one of the sloops.
Blackbeard was killed a few months after the shipwreck of the Queen Anne's Revenge when he ran into a group of armed men led by Royal Navy Lieutenant Robert Maynard at Ocracoke Inlet.
In a desperate battle aboard Maynard's sloop, Blackbeard and a number of his fellow pirates were killed. Maynard returned to Virginia with the surviving pirates and the grim trophy of Blackbeard's severed head hanging from the sloop's bowsprit.
Before You Go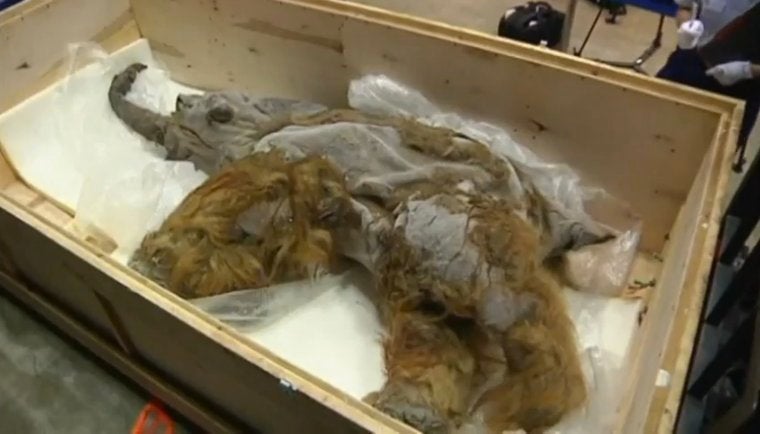 Unearthed
Popular in the Community