Ben Underwood was born a happy, healthy baby -- "the happiest kid in the world," according to his mother, Aquanetta Gordon. But when the boy turned 2, Aquanetta noticed that her sweet son couldn't see out of his left eye. A visit to the doctor brought devastating news.
"Ben was diagnosed with retinoblastoma. Cancer in both eyes," Aquanetta told "The Oprah Winfrey Show" during an appearance in 2006. "That was the hardest thing to hear."
When chemotherapy and radiation failed, Ben underwent surgery to have his eyes removed. Then, at age 7, he discovered he had an astounding gift.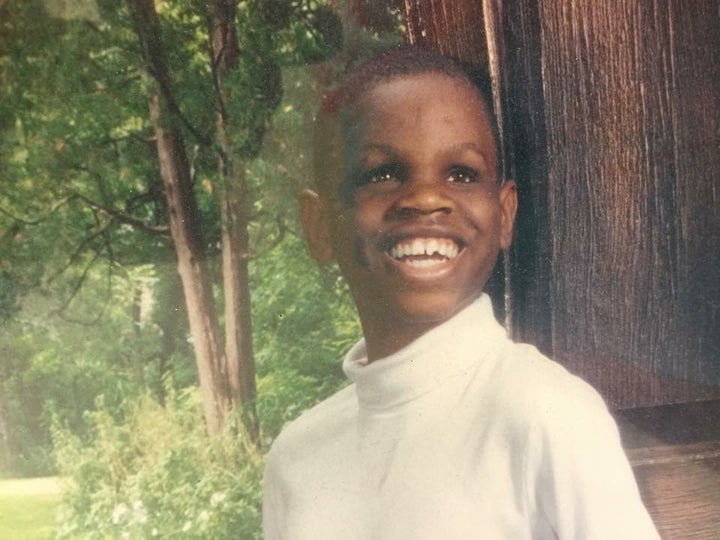 "I was at camp and I started clicking [my tongue]," he told Oprah. "It became a navigational tool."
From childhood on, Ben used this clicking -- called echolocation -- to "see" the world.
"By clicking my tongue on the top of my mouth... it makes a sound, and I hear things around me," he explained. "I can find people, poles, pillars, walls, openings and doorways, drops on the floor, the curbs on the sidewalk -- any object that it comes in contact with."
In 2009, a few years after appearing on "The Oprah Show," Ben died from his retinal cancer.
Today, Aquanetta says that although she went through the painful process of burying her son, she doesn't view his passing with sadness.
"It was a wonderful celebration. It wasn't a sad thing," she tells "Oprah: Where Are They Now -- Extra" in a recent follow-up. "There were about 2,000, maybe 2,500, people at his funeral. Every age, every nationality. There was so much love and so much joy that to this day, I'm even still joyful about it."
He didn't just die. He put it on and wore it and taught me how to do it.

Aquanetta Gordon, Ben's mother
Part of what has helped Aquanetta cope is knowing that her son was not afraid to die, even when he was in the hospital at age 15 receiving devastating news about his cancer possibly returning.
"I said... 'This could be serious.' He said, 'OK, mom.' I said, 'No, Ben, baby, this might be cancer returning again.' He said, 'And?' I said, 'Ben. You might die.' He said, 'You just be ready to meet me there,'" Aquanetta recalls. 
She continues, "That's how he handled death. He didn't just die. He put it on and wore it and taught me how to do it."
Despite Ben facing his own mortality, Aquanetta says he never showed an ounce of self-pity. He was an inspiration.
"Not once did he say, 'Mom, I don't want to die.' Not once did he cry," she says. "He was just someone that was sent here on an assignment." 
Ben might not have had his sight, Aquanetta adds, but he saw the most important parts of people in his short time here.
"He saw straight to the heart," she says.
Calling all HuffPost superfans!
Sign up for membership to become a founding member and help shape HuffPost's next chapter
BEFORE YOU GO
PHOTO GALLERY
QUIZ: How Well Do You Know 'The Oprah Winfrey Show'?